Let's Talk Cryptocurrencies is BullMarketz weekly update of everything that's happened on the cryptocurrency market in the past week. We cover all the ups and downs and provide you with all the information you need to make well-informed decisions about your investments in digital currencies. This summary is not excluded to the major currencies such as Bitcoin and Ethereum but includes all digital currencies.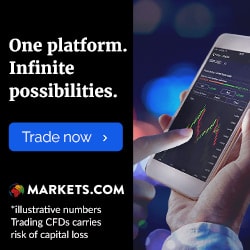 The cryptocurrency market has barely recovered from yet another disastrous week and users are nervous about what to expect from this coming week. At the time of writing Bitcoin is selling for $9,863 however at the end of last week it fell close to the $8,000 mark. The interest for private cryptocurrencies is growing as users seek to protect themselves from centralized parts of our society, although anonymous doesn't necessarily mean completely safe, something Binance got a taste of during a hacker attack. We will also talk about ICO ads on Google and the world's first official cryptocurrency index.
Coinbase is launching a cryptocurrency index. The idea behind the index is to offer a quick overview of the market's health. In order to avoid scammy ICOs, the index will only include the major cryptocurrencies listed on GDAX, i.e Bitcoin, Bitcoin Cash, Ethereum, and Litecoin. The index will only be available to American citizens.
The Interest in Monero and other anonymous cryptocurrencies is on a steady incline. To many, anonymous cryptocurrencies represent the foundation that Bitcoin was founded on but has moved away from lately. Monero and other similar cryptocurrencies offer complete anonymity for funds and users.
Coincheck has started reimbursing users after the hack that happened a few weeks back. The payments will be gradual and trading with the funds will be limited at first.
Bitcoin and the rest of the cryptocurrency market had a tough time last week. Most of the virtual currencies lost double digits in percent on a daily basis, and Bitcoin even fell under $9,000 for a couple of hours.
Binance got hacked last week. At first, there was massive confusion about what had happened and the Binance management released statements that contradicted each other. However, Binance has now admitted that it was an attempted hacking attack and they are offering $250,000 to anyone who can provide information that leads to the arrest of the hacker.
Cryptocurrencies made it to mainstream media when the subject was brought up during John Oliver's monologue at Last Week Tonight. The late-night host was obviously joking about Bitcoin, but the segment was decently well-informed and accurate, at least compared to other mainstream media that have dared to bring the subject up.
Chinese Bitmain is opening a repair center in Russia. The center will function as a repair center for Bitmain's Bitcoin mining rigs and it will save users both time and a lot of money. Because of tightening regulation in China the repair center is not allowed on Chinese ground just yet.
Google is reportedly limiting ICO advertisement in order to protect users from scams and untrustworthy ICOs. The decision has yet to be confirmed but sources have announced that Google is working to update their ad policies and that ICOs are a part of that update. The change would be similar to the one implemented by Mark Zuckerberg on Facebook a few weeks back.
For more day trading news and investment advice, we recommend that you check out our weekly trading segment called Let's Talk Business where we cover the latest developments in all major markets. 
Find the best trading platform. You capital is at risk when trading. Be careful.