Let's Talk Cryptocurrencies is BullMarketz weekly update of everything that's happened on the cryptocurrency market in the past week. We cover all the ups and downs and provide you with all the information you need to make well-informed decisions about your investments in digital currencies. This summary is not excluded to the major currencies such as Bitcoin and Ethereum but includes all digital currencies.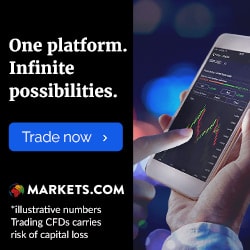 After a few tough weeks, it is finally looking like the market is finding some ground to grow and enthusiasm is spreading. In this weeks Let's Talk Cryptocurrencies we'll discuss the future of cryptocurrency regulation, new cryptocurrency taxes, as well as two exchanges that experienced issues. Also, who is getting rich off cryptocurrencies?
The market is finally back in green and it is looking more and more stable. Although nothing is certain and we all know it might turn at any time. However, seeing all the cryptocurrencies in green for several days in a row is a nice change from the falling market we've almost gotten used to.
The Italian cryptocurrency exchange BitGrail was hacked on Friday. According to a statement from the company, 17 million Nano tokens were stolen for a market value of around $170 million. The hack is the latest in a long line of hacks and it is urging both users and developers to practice safety.
Who gets rich off cryptocurrencies? That's a good question that Forbes set out to answer. The magazine has published a list of the 19 richest people in cryptocurrencies. The list will be available online and in the next issue of Forbes Magazine. Because of cryptocurrencies' high volatile nature, the list was harder to put together than the writers were used to.
This year's G20 Summit is already being planned and French and German officials are urging the importance of discussing cross-border cryptocurrency regulation. The 2018 G20 Summit will be the first where cryptocurrencies will play a major part.
The American Senate conducted a public hearing regarding the regulation of cryptocurrencies. Unfortunately, the lack of understanding was evident even though interesting and important topics such as scam ICOs and the future of Bitcoin were discussed.
The Indonesian government is looking into launching their own cryptocurrency. The Indonesian digital currency wouldn't be a separate currency but rather an extension of the physical rupiah already used in the country. The news came as a surprise since the Indonesian government recently banned the use of Bitcoin and other cryptocurrencies as a means of payment.
Gibraltar is about to issue a draft for a law regulating ICOs in the region. The new law would be the first of its kind and could potentially set the groundwork for more regulations.
Binance experienced issues in the last week and were forced to an unplanned maintenance round of the platform. The exchange was down for over 24 hours. Even though the company stated that it was maintenance due to an influx of traffic, rumors started spreading about a potential hack.
Japanese cryptocurrency traders might be forced to pay upwards up of 55% in taxes on profit according to a new tax law. However, it's not as bad as it sounds and the actual tax bracket stretches from 15% to 55%.
The state of Arizona just passed a bill that allows residents to pay their taxes using cryptocurrencies. The bill has been met with skepticism, and it is yet to be seen if someone actually will decide to pay their taxes using Bitcoin.
For more day trading news and investment advice, we recommend that you check out our weekly trading segment called Let's Talk Business where we cover the latest developments in all major markets.