Let's Talk Cryptocurrencies is BullMarketz weekly update of everything that's happened on the cryptocurrency market in the past week. We cover all the ups and downs and provide you with all the information you need to make well-informed decisions about your investments in digital currencies. This summary is not excluded to the major currencies such as Bitcoin and Ethereum but includes all digital currencies.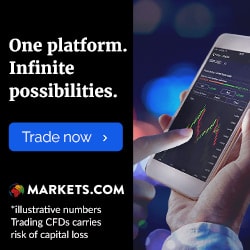 In this week's Let's Talk Cryptocurrencies we discuss hacks and the mining industry's ability to change other industries. We take a closer look at new cryptocurrency software and payment systems as well as discuss warnings from one of the most prominent voices in the cryptocurrency community.
The cryptocurrency mining business is having a major impact on the tech industry. Well-established Nvidia was just outperformed by a 4-year-old Chinese company in terms of profit and it can all be traced to Bitcoin mining.
Telegram is running an ICO and it is inching closer to a $2 billion valuation before the public has even gotten the chance to start investing. The messaging app has managed to create the largest and most anticipated ICO ever, however, some people are scared it's all hype. Telegram is run with the intention of making no money which seems odd now when they've collected an enormous amount.
Robinhood has finally launched their cryptocurrency product in five American states. The project is just a trial but if it works it will be launched nationwide within the year. At the moment Bitcoin and Ethereum can be traded on the application.
Tesla's cloud service was hacked and the system was used to mine cryptocurrencies for an undisclosed amount of time. No sensitive information was leaked, however, RedLock, the company that wrote the report on the hack, claims they had warned Tesla about the hack several weeks in advance.
A Korean government official was found dead in his apartment. The official was working to create a new regulation system for cryptocurrencies in Korea and apparently he was very overworked which has people believing he died of a heart attack. Though considering the government official was trying to regulate a billion dollar industry, everyone is not convinced the heart attack narrative is true.
Ethereum's founder Vitalik Buterin has issued a warning to his followers on Twitter to be careful of scams on the social media platform. There is a new movement of scams where famous people's accounts, such as Buterin, get impersonated in an attempt to ask for money. Buterin also said that cryptocurrencies aren't as safe as regular investments and not a good option if you're looking to invest your life savings.
Litecoin's payment processor system LitePay is supposed to be launched today Monday, February 26. The app has the potential to revolutionize the cryptocurrency market and Litecoin is expected to surge.
Coinbase has been forced to hand over the personal information of 13,000 users to the IRS. The IRS originally ordered information about 400,000 users but that was denied in court and the amount was lowered to 13,000 of the most active traders. Tax agencies across the globe are currently trying to figure out ways to tax cryptocurrency users and focusing on the exchanges, is probably the easiest solution.
Bitcoin has been circulating around $10,000 for the past week without really stabilizing. At times it has been closing in on $11,000 before dropping back into the $9,000s again. Hopefully, Bitcoin will be able to find resistance this week and start the surge we've all been waiting for.
For more day trading news and investment advice, we recommend that you check out our weekly trading segment called Let's Talk Business where we cover the latest developments in all major markets.
Find the best trading platform. You capital is at risk when trading. Be careful.