Find the best trading platform. You capital is at risk when trading. Be careful.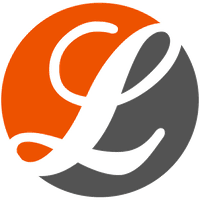 Lindacoin is a hybrid currency with 70% PoS (Proof of Stake) per block and an annual interest rate of 99%. This coin has an impressive masternode that allows fast and secure transactions, multi-wallet management, encrypted messages, and invisible addresses that guarantee complete anonymity.
The currency's current market cap is $45 million but that number will grow fast considering how much the currency has already grown during January 2018. If you also consider the fact that only 6 million coins have been launched and that Linda supports a total of 50 billion coins, the currency has great potential to grow very large. It has been compared to
Bitcoin
in terms of potential. Find the linda coin price below.
Website: https://lindacoin.com/
Find the best trading platform. You capital is at risk when trading. Be careful.
How Does Linda Work?
Linda's masternodes allow you to make faster transactions. In fact, transactions with Linda are completed and confirmed within a fraction of a second compared to Bitcoin which can take hours. A masternode can be applied to any digital currency that uses decentralized servers and can provide revenue for the owner.
The masternode is simply a complete cryptocurrency node or a network of computers that store a complete copy of the blockchain and that updates the blockchain in real time. Linda does not share many similarities with Bitcoin, and the central nodes are quite different from all other normal nodes.
Linda's masternode, logo, and security measures have a lot in common with the cryptocurrency Monero (XMR). This is because the developers used Monero as a model for Linda with the goal of creating an anonymous and near-instant digital currency.
On January 12, 2017, the Linda Project Team announced on Twitter that Linda would be accepted by 2,000 services within 2 months.
Linda Coin Wallet
Setting up a Linda coin wallet is not a complicated process. BullMarketz is more of a trading guide and we do what we do best. Follow this guide in order and you will be on your way to set up a linda coin wallet within no time.
How Do You Buy Lindacoin? And what is the linda coin price?
Similar to many of the newer cryptocurrencies, Lindacoin cannot be purchased using fiat currencies but only with other cryptocurrencies. At the moment, you can buy Linda using Bitcoin, Ethereum, and Tether but additional options are added all the time. The easiest way to buy Lindacoins is to first buy one of the above-mentioned cryptocurrencies at a licensed and regulated broker such as Trade.com or IQ Option. You can also us an exchange like Coinbase or Cex.io to get your hands on BTC or ETH. After that, you have to find an exchange that supports Linda. Right now your best option is to use either Yobit or C-cex. The linda coin price you can find above in our price widget.
By using Yobit, you can buy Linda with BTC or ETH as well as get a quote in Dogecoin. As we already mentioned, you can't buy Linda using euro or dollars so you first have to exchange your preferred currency to a cryptocurrency. The purchase process can be split the following 5 easy steps:
Acquire either Bitcoin (BTC) or Ethereum (ETH) from a reliable source such as IQ Option or an exchange or broker that you are already familiar with. We suggest that you use ETH since the fees are much smaller and the transaction times are faster. If you don't know what service to use we recommend that you take a look at the list of regulated brokers, exchanges, and wallets that we recommend. All of these services are completely safe and they also offer both BTC and ETH.
After you have bought your BTC or ETH you need to transfer the coins to Yobit or Ccex. You can do this by opening the exchange, locating the corresponding wallet, and copying the alphanumeric string that is attached to the wallet. The sting will have 26-35 characters and it is of utmost importance that you copy it correctly, otherwise, you might end up sending your money to the wrong account.
Once you have copied the string you will return to the service you used to buy your ETH. Then you'll need to locate the transfer/withdraw function where you paste the string from step 2. The transaction normally takes between 10-15 minutes but it can vary depending on how many transactions are being performed on the blockchain at the same time – more transactions mean longer time, fewer transactions mean less time.
Note that you need to send the funds to the right wallet. For example, you can not send BTC to an ETH wallet or vice versa. Because of this, it is very important that you go through all the steps carefully and use the same precautions as you would with a regular bank transfer. Once a transaction is completed it cannot be reversed.
After the transaction is completed and your coins have left the original wallet you need to confirm that the money has been transferred to your second wallet. If everything worked you should now have BTC or ETH on Yobit or C-cex, depending on what cryptocurrency and wallet you used. It is now time to buy Lindacoins.
Go to the marketplace on the exchange and choose the two currencies you want to exchange (there will be a long list of currency abbreviations such as XRP, BTC, ETH, DOGE, USD, etc.). Select BTC/ETH and Linda, find the cheapest sale price, and enter the amount of BTC/ETH you want to exchange for LINDA. That's it – you have now bought Lindacoins.
Lindacoin on Social Media
Linda coin is most popular on Twitter with a following of over 9,000 users which keeps growing daily. The Lindacoin Project page publishes daily updates, the project's latest developments, and the newest innovations and it is the best way to stay up-to-date with Linda.
Tweets by Lindaproject