Litecoin's dedicated payment platform LitePay is on track to be released in February, maybe even as early as this coming week, and it will definitely have a major impact on the market. Experts are saying that LitePay could be what LTC needs to gain some well-needed market share from the retail industry.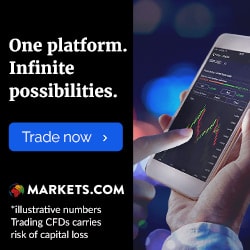 LitePay is the name of the dedicated payment service connected to Litecoin, and according to a statement from the developers it is about to launch any day now. No exact release date has been set but the anticipation is high. In fact, the market has been looking for a better and cheaper alternative to Bitcoin for a long time and it is now looking like LTC and LitePay will fill that void.
And the timing is perfect. The support for Bitcoin as a means of payment has been declining as fees and long transaction times are on the rise. And even though the Lightning Network is being introduced, it is looking like Litecoin and LitePay could be the better solution.
What is LitePay?
LitePay is a combination of payment services for the cryptocurrency Litecoin. It will include a global payment processor, a dedicated Litecoin wallet, and a cryptocurrency debit card that can be used for any kind of payment, service, or donation.
The idea behind LitePay is to make international payments easier and cheaper than ever before. It will also allow for retailers, business owners, and private users to receive payments in Litecoin and then transfer them straight to a bank account without hassle. Fees will be fixed at 1% per transaction and speeds are estimated to be several times faster than with Bitcoin's payment service BitPay.
The payment processor will be used to transfer money internationally in the form of Litecoin. Naturally, the wallet will be used to store and safely keep Litecoins, and the Litecoin Visa debit card will be used like any regular debit card and it will be accepted wherever regular Visa cards are accepted.
By the looks of it, LitePay might turn out to be one of the most innovative and practical payment solutions in the industry to date.
This Could Mean the World to Litecoin
Litecoins is already one of the most recognizable assets on the market and it has a strong user base that appreciates it for its seriousness. It is also one of three cryptocurrencies currently available on Coinbase which has made it easily accessible to the public. A dedicated payment processor such as LitePay would make it even more accessible, and when it comes to payments Litecoin will become one of the most practical.
In our opinion, LitePay could turn out to be revolutionary and it will definitely introduce more users to the possibilities of using cryptocurrencies as currencies and not only as investments.
Do You Want to Invest in Litecoin?
Are you looking to invest in Litecoin? Then we have great news. Litecoin (LTC) is one of 14 cryptocurrencies that are currently available at IQ Option – one of our favorite cryptocurrency wallets on the market right now. Setting up an account with IQ Option is as easy as it gets meaning you could be trading Litecoin today.
Find the best trading platform. You capital is at risk when trading. Be careful.