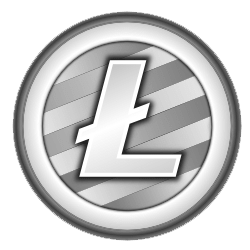 Litecoin (LTC) is a peer-to-peer cryptocurrency, launched via Github in 2011, by a former Google employee. The basic idea behind it was that it would offer an alternative to Bitcoin. Because of this fact, many believe that it is a younger brother to Bitcoin, but the two digital currencies are dissimilar in several ways.
Litecoin was launched with some additional features that Bitcoin lacked, making it more user-friendly. Among other things, it was the first to use Segregated Witness (SegWit) and Lightning Network, two systems that contribute to faster transactions and confirmation speeds. Other currencies quickly followed in their footsteps, including Bitcoin itself. Despite doing so, there are still multiple technical differences between the two currencies including how you mine Litecoin.
One major difference between Bitcoin and Litecoin is that the network produces one block every 2.5 minutes, while the Bitcoin network produces one block every 10 minutes.
Litecoin also has a significant difference in its algorithm and uses the scrypt algorithm, which makes the currency more difficult to mine. This has meant that there has not been an 'arms race' in the currency, as there has been no ASIC technology available for this algorithm. This factor has been one of the main reasons why the Litecoin chart and value still cannot quite match Bitcoin's.
The easiest and by far most safe way to buy Litecoin (LTC) today is with IQ Option. Once you register an account with IQ Option a wallet is included. Simple and reliable.
Find the best trading platform. You capital is at risk when trading. Be careful.
The History Of Litecoin
On October 7, 2011, Charlie Lee released the cryptocurrency as an updated and alternative version of Bitcoin. The new currency, among other things, has a much higher number of total coins that can be created. 84 million coins can be created, with the currency halved every 840,000 blocks. This is four times higher than Bitcoins 210,000 blocks. Due to the faster block generation, Litecoin can also handle a much higher volume of transactions, which is a factor that has contributed to Litecoin value.
Litecoin quickly became popular with people interested in cryptocurrencies, and in 2013, it experienced a surge, doubling its price in just over 24 hours. This upward trend continued slowly, as private individuals began to trade Litecoin more, with the value hitting an all-time high in August 2017.
Today, Litecoin is one of the world's five largest cryptocurrencies, based on its market value. At the time of writing, its total market value is just over $3 billion. Despite this figure constantly changing, Litecoin's value is expected to continue rising as more people sell and buy Litecoin currency.
How The Litecoin Blockchain Works
One of the main things that can affect the Litecoin price is the blockchain technology that controls the currency. It is based on the same principals as the blockchain used for Bitcoin and works in the following way.
Time: Each 2.5 minutes (2 minutes and 21 seconds exactly) a new block of Litecoins is created.
Value: The number of coins per block is halved every four years.
Total: New coins will continue to be produced until 84 million coins have been created.
Process: The process for mining Litecoin differs in that it is mined "by consensus".
Litecoin's Dramatic Price Development
Like most of the leading cryptocurrencies, Litecoin has experienced some dramatic price trends over the past few years. At the beginning of 2017, you could buy a coin for $4, and at the end of October 2017, the value had risen to $57. This is a huge price differential, considering the slow growth of the currency between 2011 and 2016.
Moreover, $57 is not the highest price recorded. At the end of August 2017, Litecoin hit a record high of $77 per coin, before falling back to just under $50.
Investment Opportunities: Is it Smart To Buy Litecoin?
The unpredictable nature of digital currencies creates some enormously interesting opportunities for those who want to invest in Litecoin, both in the long term and for day trading. Let's use two examples to fully explain why.
If you bought 500 Litecoins at $1 per coin in 2014, it would cost $500. Today, you could sell them for 28,500 Litecoins.
In other words, Litecoin offers traders the best of both worlds. For those who engage in day trading particularly, the digital currency market offers a fresh approach to many new opportunities.
The easiest way to buy Litecoin in the UK is either by using a reputable broker or by using a popular eWallet.
What Is The Future For Litecoin?
Like other digital currencies, the future of Litecoin is uncertain. Some countries like Japan positively encourage the use of the new currencies, while other countries like China put an end to them completely. The result of this is that there may be an incredibly unpredictable future for all the cryptocurrencies.
However, we at Bullmarketz strongly believe that digital currencies will be part of everyday life in the future. Given how strong Litecoin currency is right now, we can expect to see much more from its performance.
If we compare the development of other cryptocurrencies with Litecoin, then all the signs indicate that the currencies first run tightly, before they explode in value. At the moment, it appears that Litecoin is at the beginning of its very own explosion.
$57 per coin may not sound much when compared to Bitcoin, which currently sells for significantly more than that. But do not forget that Ethereum grew from $8 per coin to over $400, in less than six months, at the beginning of 2017. Based on that information, it is not impossible that we will be buying Litecoin for hundreds, if not thousands of dollars by the middle of 2018. Whatever happens, we can expect a lot of excitement, and we will be following Litecoin's development with great enthusiasm.