It's been a tough first quarter for the cryptocurrency market with several crashes and plenty of uncertainty. However, while most established cryptocurrencies are doing fairly okay, the majority of newly released ICOs are trading below listing prices.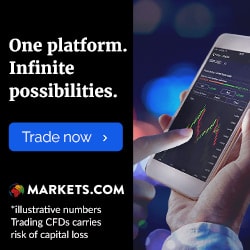 It seems like ICOs have been on everyone's mind during the first few months of 2018. Most of the world's regulatory agencies are warning against ICO investments due to the high amount of fraudulent activities and the risk of losing invested capital, and they seem to be right.
According to numbers recently published on news.Bitcoin.com, as many as 76% of the ICOs that were launched in 2018 are struggling to make a profit. In fact, out of the 74 ICOs that have been successfully launched so far, only 22 are trading in the green and out of those 22 most are struggling to stay afloat.
Generally speaking, there are two reasons why ICOs are struggling so much. The first being regulatory crackdowns that have made users rightfully worried. The second reason is the unstable market and the fact that Ethereum – the cryptocurrency used to pay for ICOs – has been on a decline for most of the year making it hard for investors to make a profit.
Compared to 2017 – The Future Outlook of ICOs Looks Grim
Even though it's early in the year, 2018 is looking slow compared to last year's record-breaking numbers. In 2017, the average ICO offered an ROI of 573%, and so far this year only one ICO has been able to pass that.
By the looks of it, the ICO market is not the best place to invest right now. As always we encourage our users to be wary, especially with unconfirmed ICOs and forks that do not have the support of the original developers.
If you're looking to invest in cryptocurrencies, we suggest you focus on some of the main coins like Bitcoin, Litecoin, and Monero, and we recommend using one of the following brokers. 
Find the best trading platform. You capital is at risk when trading. Be careful.