It has been an extremely bearish start of the year and if it doesn't turn soon the market capitalization could close in on levels similar to before the boom started at the end of last year. However, if you look at the big picture the cryptocurrency market is still bullish even after the last few weeks massive sell-off.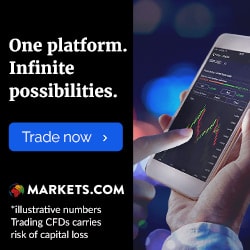 There has been a lot of scares, controversies, half-truth, and worries spreading on the internet over the past few weeks, and it has led to some massive sell-offs on all levels. Last week we reported on how the cryptocurrency market cap lost over $100 billion over a day and now it happened again. As news about China banning exchanges and the worries about Tether is growing stronger the market experienced a significant drop.
Between Monday morning and Tuesday morning, the market cap fell from over $300 billion to a low mark at $279 billion. The market has since recovered and the market cap is back over $300 billion, but it has naturally created some worries.
What Can We Expect From the Cryptocurrency Market Crash?
Let us clarify that no one knows what will happen and we can't offer any guarantees. But by the looks of it, this market crash is nothing more than a long price correction, and the market is still up a lot if you look at the bigger picture. In fact, the market cap is up 30% over the past 3 months.
Also, even though the market dipped this morning some cryptocurrencies have recovered well and have regained much of their lost value. For example, Ethereum dropped to $576 this morning but has already recovered and passed $650. At the same time, Bitcoin almost dipped under $6,000 before recovering and peaking at $6,800.
For an untrained eye, this means that the market is trying to find support and that a turn might be coming. Additionally, there are a few interesting developments happening on the market that could help it bounce back up.
A few examples of positive developments on the market:
In the coming week the payment processor LitePay will be released for Litecoin.
Coinbase has announced that they are introducing SegWit for Bitcoin which would make transactions much faster.
Multiple airlines are about to start accepting cryptocurrencies in different shapes. Among them are Singapore Airlines who are launching a blockchain based loyalty app and a Japanese airline that will start accepting BTC as payment.
However, the biggest change of them all is the upcoming Chinese New Year. According to tradition, all Asians that celebrate Lunar New Year will wait with investments until after it passes. As a result, experts are expecting to see an increase in investments after the holiday is over.
Find the best trading platform. You capital is at risk when trading. Be careful.