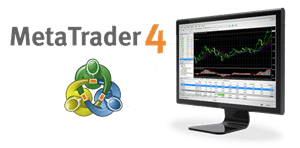 The MetaTrader 4 is by far the best and most popular forex trading platform in the industry and for a very good reason. In fact, the MetaTrader 4 is so popular that most forex brokers offer it today, either on its own or in combination with a proprietary platform.
Are you looking for a broker that offers the MetaTrader 4? Then scroll down to the bottom of this page where we provide a list of all the licensed MetaTrader 4 forex brokers. However, first, we'll give you a quick rundown of how the MetaTrader 4 works and why so many brokers and traders prefer it over other trading platforms.
Find the best trading platform. You capital is at risk when trading. Be careful.
Why Use the MetaTrader 4?
We think there are many reasons why people and brokers would prefer the MetaTrader 4. The most obvious one is that the platform was developed by a company called MetaQuote who only work with developing trading platforms and does not offer any trading solutions.
That means all of their efforts are focused on developing a platform that is really good and providing the service that brokers and traders need.
Another reason why the MetaTrader 4 has become so popular is that it has been around for several years and it has been optimized over the years, something no other platform has gone through.
From a broker's perspective, one of the biggest selling points is that they don't have to handle any of the platform related issues on their own but can rely on MetaQutoes to do so. And MetaQutoes allows brokers to develop their own tools and plugins that they can integrate with the platform fairly easily.
Compatibility
However, the best part about MetaTrader 4 is the incredible compatibility. The main platform is a desktop platform which can be downloaded to PC and Mac. In addition, the MT4 platform comes in a web-based version that can be used directly in a browser.
And for all of you that prefer to trade on your mobile devices, the MetaTrader 4 comes in a trading app for Android and iOS. That means you can use the MT4 on your tablet, smartphone, iPhone, and iPad.
In other words, the MetaTrader 4 can be used by everyone regardless of how they prefer to handle their forex trading.
For even more information about the MetaTrader 4, we will refer you to our comprehensive trading platform guide.
What is the MetaTrader 5?
The MetaTrader 5 is a separate platform from the MetaTrader 4. It was developed for better CFD support, and even though it can be used for forex trading, most brokers offer it to cover their selection of CFDs.
Which Brokers Offer the MetaTrader 4?
Are you sold on the MetaTrader 4 yet? Then let us help you find a MetaTrader 4 forex broker to start using today. Below is a list of all the licensed forex brokers that offer the MetaTrader 4 and that we have recommended. Follow the links to read our reviews of each and everyone. We start of be recommending the top three best brokers and follow those up with a complete list of all the licensed MetaTrader 4 brokers.
The Top Three Best MetaTrader 4 Forex Brokers:
1. 24Option
Besides offering the MetaTrader 4, 24Option has one of the top forex products in the industry. They've adjusted the platform to perfectly fit their brand and offer a range of interesting and useful plugins. Furthermore, 24Option has all of the major and minor currency pairs that most people trade, meaning their product is a great match for everyone.
Platform: MetaTrader 4
Currency Pairs: 45+ currency pairs
Demo Account: Yes
Read our 24Option Review
Find the best trading platform. You capital is at risk when trading. Be careful.
2. Trade.com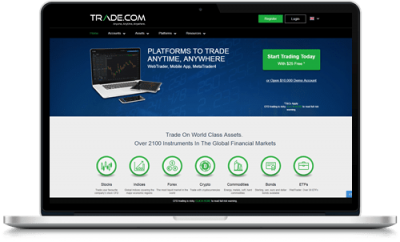 Trade.com is currently offering one of the most solid trading solutions in the CFD and forex industry. By providing customers access to both the MetaTrader 4 and the MetaTrader 5 as well as the WebTrader, Trade.com lets people trade all the best CFDs and the greatest currency pairs. Similar to most forex brokers, Trade.com offers a free demo account that allows you to test the broker out before you sign up.
Platform: MetaTrader 4, MetaTrader 5
Currency Pairs: 55+
Demo Account: Yes
Read our Trade.com Review
Find the best trading platform. You capital is at risk when trading. Be careful.
3. IG Markets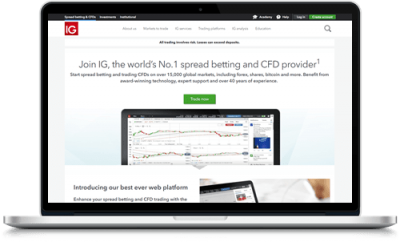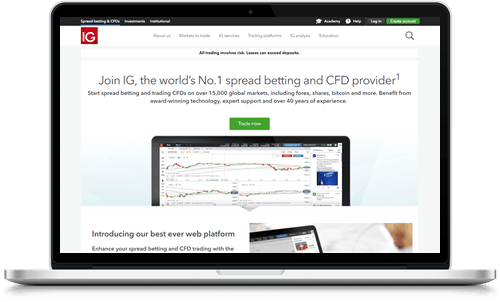 There are not many brokers that manage to excel at several markets with different products at the same time, but IG Markets is one of them. As a part of the massive IG Group brand, IG Markets is operated by some of the leading forces in the CFD and forex industry. Now, many people use IG Markets for spread betting and stock trading, but they also offer the MetaTrader 4 as their main forex trading platform. Just ask yourself why you wouldn't want to trade forex with one of the most established brokers in the world.
Platform: MetaTrader 4 and a range of other tools
Currency Pairs: Majors, Minors, Scandinavian, Exotic, and more.
Demo Account: Yes
Read our IG Markets Review
Find the best trading platform. You capital is at risk when trading. Be careful.