When the markets closed on Wednesday the largest microchip fund had reached a new all-time high, and the forecast is stronger than ever. There are several reasons why microchip stocks are doing so well and the tech industry is only one of them.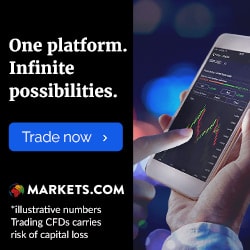 The world's largest semiconductor exchange-traded fund, the SMH (VanEck Vectors Semiconductor), has reached a new all-time high. The ETF is up 12% year-to-date and more than 42% over the past 12 months.
SMH also appears strong since many of the included stocks are connected to some of the fastest growing industries in the world. 25 of the world's leading microchip stocks make up the SMH, and right now several industries are driving their individual gains.
Intel is the major stock in SMH and it is experiencing growth thanks to Apple, IBM, and other tech giants that use their processors. Advanced Micro Devices (AMD) stock is another asset that's performing well thanks to the tech sector, and Broadcom and Qualcomm are working on a deal that could boost them both.
Moreover, Nvidia is included in the SMH but instead of being driven by the tech sector, Nvidia is setting new records thanks to the cryptocurrency industry. The reason being that Nvidia develops some of the world's leading GPUs used for cryptocurrency mining.
Is it a good time to invest in microchip stocks?
According to most expert forecasts, it is an excellent time to invest in microchip technology. This is especially true since the tech and cryptocurrency industries are set to outperform all previous years in 2018 bringing the SMH with them. Another reason to invest in this sector is the trade war which is about to blow up, since it's unlikely that any tariffs will be implemented on tech or microchips, at least for the moment.
As always we encourage you to do your own market research before investing and only buy stocks that you really believe will do well based on your own evaluation. 
Find the best trading platform. You capital is at risk when trading. Be careful.