Out of the top 10 cryptocurrencies, Monero is the one that has been the most stable over the past few months. In fact, Monero has recovered exceptionally well and is proving how the interest in anonymity is growing in our society.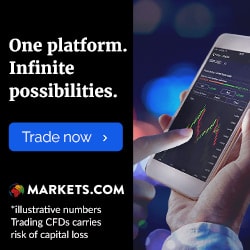 Four weeks ago, when the cryptocurrency market correction culminated, Monero touched the bottom at a few dollars below $165. Today, only four weeks later, Monero has gained over 100% of its value back and is selling for well above $360. The same can't be said for other cryptocurrencies which are still struggling to recover from that same correction.
Even though there is still a long way to go until the all-time high price of $465, the last few week's impressive developments are proving two things. Firstly, that Monero is an overall stable cryptocurrency that can withstand even the roughest waters. Secondly, that the interest in anonymous cryptocurrencies and personal integrity is a growing issue in the online community.
Monero is one of several completely anonymous cryptocurrencies that have been developed to offer a private haven for users. Unfortunately, Monero has gotten a bad reputation for being an asset used by criminals and the illegal drug trade online. But the truth is these anonymous digital currencies represent the essence of cryptocurrencies and blockchain technology, the ability to be anonymous with your actions and your money.
The interest in these cryptocurrencies will only grow stronger as skepticism for the establishment grows and our online privacy continues to be jeopardized. Naturally, this has many experts thinking Monero will be a cryptocurrency to count on for the future. As an investment, Monero can offer good opportunities both in the short and the long-term.
Invest in Anonymous Cryptocurrencies
Contrary to common belief, Bitcoin is not anonymous and all Bitcoin transactions can be traced. In fact, Bitcoin is not at all as private as some users have claimed in the past.
On the other hand, Monero is totally untraceable, and right now it's by far the leading private cryptocurrency. But there are others as well. Two popular and totally anonymous cryptocurrencies are ZCash which is up 45% over the past month and ZCoin which is up over 65% since the beginning of February. Both ZCash and ZCoin run on different protocols.
Moreover, Verge is considered to run on a fairly anonymous ledger and Dash is a good option for privacy but not complete anonymity.
Are you interested in investing in anonymous cryptocurrencies? Monero, ZCash, and Dash are all available on IQ Option's platform so we suggest you check them out there. 
Find the best trading platform. You capital is at risk when trading. Be careful.