In this NovusCM review, we will take a closer look at the broker to see what they offer and if they are a scam or a legit broker.
NovumCM is completely unregulated, as always we recommend that you use regulated alternatives when trading.
NovumCM offers CFD, Forex, and Cryptocurrencies.
Even though NovusCM does not have the worst of reputations we always recommend our users to trade with regulated brokers.  Safety first.
Find a good and safe CFD-broker, Forex broker, Stockbroker or Cryptocurrency broker.
NovusCM review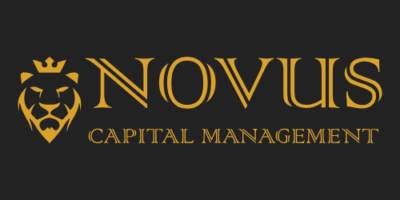 NovusCM is a broker that offers trading opportunities on CFD, Forex and Cryptocurrencies. NovusCM us owned by Velmon Enterprise LTD. Their registered address is: Trust company complex, Ajeltake road, Ajeltake Islands, Majuro, Marshall Islands MH96960.
The broker makes a quite serious impression for being an unregulated broker, one can assume that NovusCM is trying to go for a license. As of right now though, they are unregulated. Which means watchdogs like CySEC and FCA are not monitoring them. This always introduces a quite high risk and we advise you to use regulated alternatives.
To trade with NovusCM you have to make a hefty deposit is 1000 USD/EUR. And, you have no demo account. This is not really fitting most of our retail clients. Brokers like IQ Option offers way less in minimum deposit.
NovusCM overview
Founded 2018 by Velmon Enterprise LTD.
Offers bonus up to 75% of first deposit.
Their spread is fairly low.
Insane minimum deposit of 1000 USD/EUR.
Does not accept US Traders.
Leverage 1:100.
No demo account.
TradeSoft software.
NovusCM scam? NovusCM is unregulated.
Usually, we are quite hard on unregulated brokers. However, for being unregulated NovusCM is surprisingly good.  With that said, we would never encourage anyone to create an account with them. Unregulated brokers are always unreliable.
We can only assume that NovusCM is trying to get a license, because typically, unregulated brokers that don't care about the license, also offers terrible products. NovusCm is, however, offering a decent product.
Regulatory warnings
NovusCM has been warned by several authorities within the financial sector, one of the biggest one being the Italian CONSOB. They warned about NovusCM operating in Italy without a license.
CONSOB is pretty much Italy's version of CySEC and FCA and should be taken seriously.
Editors note on NovusCM
I am always excited to see new products and I got a little bit excited when I saw NovusCM, a new regulated broker I thought. But as it turned out NovusCM is an unregulated broker.
Whilst the broker is making a fairly serious impression I would advise you to pick a regulated broker instead. Also, the minimum deposit is just insane.
Our top editor has also made a review of this broker:
NovusCM Review
It's always a good idea to do your research before you choose the broker you want to work with. This NovusCM review will help you decide if they are the company for you. There are differing opinions on the company which opened in 2011; its name is slightly misleading as Novus Capital Management is a Forex and CFD broker. An initial glance will display at NovusCM will show a nice trading platform; employing the MetaTrader 4 for 
Forex trading
 and Tradersoft for 
CFD trading
.
Plus you will find high leverage options at 1:200. The NovusCM demo account even allows for 1:400, allowing trading with the broadest strategies. Remember though, that at this level the highest losses are also possible, which makes being regulated a necessity, to ensure companies provide lower ratios to retail traders. The company also accept payments with credit cards and most of the major cryptocurrencies, but no bank transfers. Another downside to consider is the high amount of $1,000 for first level entry; there are five in total ranging up to a minimum deposit of $50,000, not an overly friendly gesture for the smaller or individual traders.
Is NovusCM A Scam? Is NovusCM Regulated?
The main concern re a NovusCM scam comes from the fact they are unregulated. Regulations are there to make sure you and your money are a safe as can be. Despite being around since 2011 they have chosen not to be regulated. A couple of other points give rise to concern, the website is not particularly informative or easy to maneuver. NovusCM is owned and operated by Velmon Enterprises, LTD, based in the Marshall Islands. Have questions on how the company and site operates?
Don't bother with the FAQ page, nothing on it! Not only is signing up for an account rather time-consuming you also need to be aware that the company also offers a sign-up bonus, from 10 -75%, this has a 30x rollover requirement of deposit and bonus before any withdrawals can be made. A quick search produced a number of complaints against the company which raises the risk factor of using these CFD brokers. an overall impression is despite the fact they have been around for a while, if you are looking for a trading platform there are many better licensed and regulated options for you to consider.
Alternatives To NovusCM
If NovusCM does not come up to your standards, then it is time to consider other options. One such is AvaTrade, an online brokerage firm offering Forex Trading and CFD trading in bonds, shares, indices, commodities, ETFs, and cryptocurrencies.
It is a firm known for its commitment to a safe trading environment and is licensed and regulated not only in the EU and BVI but also in South Africa, Japan, and Australia. Also, you might want to take a look at the Plus500 review. This is a CFD trader that is well regulated by the FCA and CpYSEC. Remember before starting to trade in CFD's take some time to research and educate yourself before venturing onto any platform.