According to the New York Times, Obama is in the final stages of a negotiating a deal with Netflix. The deal would include high-profile shows and could have a huge impact on the Netflix brand over the coming years.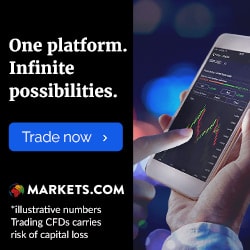 Barack Obama has kept himself under the radar since he left the White House in 2017 but it now seems like he's ready to take a role in the public eye again. The New York Times has reported that Netflix is in advanced talks with Barack and Michelle Obama. According to insider information, the former presidential couple could sign a contract that includes several shows spanning an undeclared amount of time.
The shows will not cover Obama's presidency or anything related to his carrier. Instead, the Obamas will use the channel to showcase inspirational stories that occurred and affected the couple during their time in the White House. Possible shows could cover immigration, health care, and climate change or topics closer to Michelle Obama such as nutrition.
The shows will not be used as a political platform and there are no plans to create shows responding to Donald Trump. Although many are suspecting that the Obamas will take the opportunity and sneak in a political undertone.
A deal that could help Netflix as much it would help the Obamas
There is no doubt that an exclusive deal with the former presidential couple could be a huge deal for Netflix and it would help establish their role as the leading entertainment service. At the same time, it could help the Obamas stay relevant and keep spreading awareness. How the project will look is still unclear, but sources claim that the two parties are very close to a final deal.
According to the New York Times report, both Amazon and Apple, who also run streaming services, have contacted the Obamas for similar deals in the past. 
Find the best trading platform. You capital is at risk when trading. Be careful.