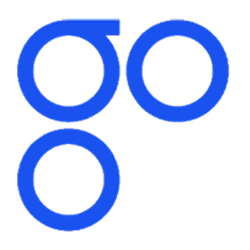 OmiseGo (OMG) is a global cryptocurrency that's recently become quite popular as an investment. OmiseGo is based on the Ethereum blockchain which means that we know we can fully trust its stability. This cryptocurrency can be used as a means of payment in every place that accepts it. Similar to most cryptocurrencies, OmiseGo is a peer-to-peer (P2P) and decentralized asset. OmiseGo was launched in July 2017, and it has experienced quite an impressive growth since then.
Omise is the name of the company that created the currency, and the company was founded in 2013. Today they are active in Thailand, Indonesia, and Japan. Omise has plans to expand to the rest of Asia within a short period of time and they have already been mentioned in Forbes magazine more than once.
Website: https://omisego.network/
Find the best trading platform. You capital is at risk when trading. Be careful.
What We Like About OmiseGo
We like that OmiseGo is based on the Ethereum blockchain and that it is considered fairly safe
We also like that it has the abbreviation OMG
Lastly, we like that it has good financial support and that the concept is clear and attainable
Buy and Store OmiseGo
There are several services that you can use to buy and invest in OmiseGo. In fact, OmiseGo is quite popular and therefore also very accessible, meaning multiple services offer it and more are expected to add it soon. To find available services to use we suggest you take a look at our broker and wallet reviews. All the trading platforms that we recommend are regulated and 100% safe to use. To learn more about what wallets you can use to store OmiseGo, we recommend that you check the cryptocurrency's official website.
Buy OmiseGo with IQ Option
One of our favorite brokers supports trading with OmiseGo which we obviously think is great. You can buy OmiseGo with IQ Option, one of the best and most popular CFD and binary options brokers on the market. IQ Option also has one of the biggest selections of available cryptocurrencies in the industry. Today you can invest in 13 different cryptocurrencies with IQ Option.