It looks more and more like the market correction is over and that the American stock market is recovering. It is also evident that much of the new gains can be traced to five of the most popular tech stocks.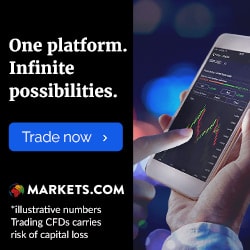 At the end of January the American stock market experienced one of the biggest sell-offs in several years but now it seems like it's over and the market is set for a full recovery. The S&P 500 and the Dow Jones were hit the hardest by the correction, and both indices are now working themselves up to normal levels. At the time of writing, S&P 500 was only down 2.7% during February.
It doesn't really matter where on the market you look, because stocks from all industries are regaining some of the momentum they lost. As per usual, we find five of the most popular tech-stocks on the market in the lead of the recover, usually referred to as the "FAANG" portfolio. The FAANG stocks belong to some of the biggest, most influential and innovative companies in the world
The 2018 FAANG Stocks:
Out of these five stocks, Amazon, Apple, Facebook, and Google are in the top five list of the S&P 500's largest stocks based on market cap. Netflix is only the 41st based on market capitalization, but is instead leading the yearly gains with close to a 50% increase year to date. Amazon comes in as number two with gains of 28%.
In total, the FAANG portfolio is up 18.4% year to date which is an incredible feat considering how bad the correction was just a few weeks ago.
Find the best trading platform. You capital is at risk when trading. Be careful.