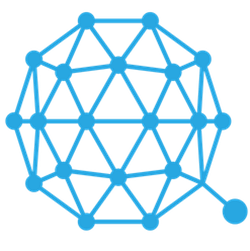 Qtum (QTUM) is a very interesting and unique global cryptocurrency based in Asia. This digital asset is actually a hybrid blockchain application developed and operated by the Singapore-based Qtum foundation. The currency was launched on March 17, 2017 after a successful ICO.
What makes Qtum unique? Well, Qtum is developed as a combination of other cryptocurrencies in order to make it as optimal as possible. Qtum is based on a modified Bitcoin core which means that its foundation is very similar to Bitcoin. However, it combines the classical Bitcoin traits with a safer and more stable version of the Ethereum Virtual Machine, which means that it also uses smart contracts. This means that Qtum has the same safety features as Bitcoin but a more versatile usage thanks to Ethereum's smart contracts.
Not only is Qtum appreciated by its users but also by other influential people in the industry. The founder of Ethereum, Vitalik Buterin, has praised Qtum many times stating that the company behind the cryptocurrency is one of the strongest in Asia.
Website: https://qtum.org/en/
Buy cryptocurrencies at Markets.com
Find the best trading platform. You capital is at risk when trading. Be careful.
What We Like About QTUM
Qtum is a decentralized and very safe cryptocurrency.
It has a combination of the best features of Bitcoin and the best features of Ethereum.
Qtum is a fairly large cryptocurrency that offers great investment opportunities.
Trade Cryptocurrencies
Are you interested in investing in cryptocurrencies? Are you looking for a specific cryptocurrency? Would you like to buy Qtum? Then you have many brokers and exchanges to choose from. We have listed some of the leading services on our website with complete reviews of their services, products, and features. This means that you can get all the information you need to find a suitable broker for yourself. Remember to always use a safe and regulated broker in order to stay secure. Our first-hand choice is always Markets.com, and you can find a complete list of services that support Qtum on the cryptocurrency's official website.