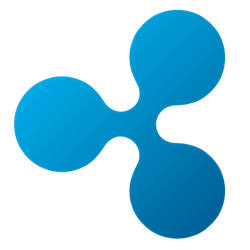 Ripple is not only a cryptocurrency but also an online payment protocol, an exchange rate, a transfer system, and a transaction infrastructure, developed and launched by a company with the same name. In the world of cryptocurrencies, Ripple is completely unique because unlike other digital currencies Ripple is not based on another currency. Additionally, the network that Ripple is based on also acts as the foundation for other digital currencies, separate currency exchanges, and other free international transactions. As you probably understand, Ripple is way more than just a currency. It is a network that many people believe is the beginning of the future for online transactions and payments. You can trade ripple with IQ Option and eToro.
Ripple's History and Development
The company Ripple was created in the year 2004 after the founder Ryan Fugger found issues and limitations on the international forex market. At the time, Fugger was working at a currency trading company in Vancouver which is where he started noticing the problems. However, Fugger didn't start working on his product until 2011. Three years later in 2014, the new currency and payment system was launched. At the time of launching Fugger had already sold the company to Chris Larsen and Jeb McCaleb who are both considered to be the founders of the currency called Ripple.
The concept and idea behind Ripple was to create a basic infrastructure for neutral transactions between different currencies over the internet. A part of the plan was also to develop the system in a way that made it easy for companies and banks to adopt Ripple so it was never limited to one currency or exchange rate. The goal was to revolutionize the payment industry.
Find the best trading platform. You capital is at risk when trading. Be careful.
XRP (Ripples)
We've already mentioned that Ripple supports different currencies, however, the system also has its own native cryptocurrency called Ripple. Ripple is, as all other cryptocurrencies, decentralized and not regulated by any authority. The digital currency is also completely anonymous.
Note that if you want to use Ripple with an external currency, that currency's regulatory body will be included in the transaction, thus also regulating it. Therefore, only XRP is anonymous in the Ripple network.
This system is not the only thing that makes XRP unique. Other cryptocurrencies such as Bitcoin and Ethereum, are created through digital mining done by specially designed hardware. XRP, on the other hand, is created through so-called "user consensus," or an agreement between all users. The creation process is controlled by and performed on third-party servers.
It can be quite difficult to fully understand how Ripple works, mostly because we are talking about a complete system and not just a single currency. With that said, the cryptocurrency itself is actually quite simple and Ripple is definitely one of the safest currencies on the market.
Users of Ripple
In the three years Ripple has been around it has managed to attract interest from several major financial institutions, all of which have adopted or are planning to adopt the Ripple system. Some of the biggest companies using Ripple as a part of their intranets for transactions are:
UniCredit
UBS
Santander
Massachusetts Institute of Technology (MIT)
More and more companies are opening up to Ripple every day, and we are getting a feeling that this payment method will become standard in the industry. In fact, there has been a need for a digital payment system for years and right now Ripple seems to be the only one offering a reliable solution that is different from "traditional" transactions.
Ripple Exchange Rate
The easiest way to keep track of the Ripple exchange rate is right here on BullMarketz.com with our brand new cryptocurrency converter. It's a tool that offers information about Ripple's exchange rate in real time and can also be used for all other major cryptocurrencies as well. In addition, you can also use the currency converter to check how the exchange rate has developed over time in order to make well-informed decisions about your investments.
Invest in Ripple
For the patient investor, Ripple offers incredible investment opportunities in the long run. During 2017, the currency increased from $0.006 to $0.03, and we are expecting to see it grow even more over the next few months. It is an impressive percentual growth that suits hardcore day traders perfectly and has offered plenty of opportunities over the last few months. However, if you're planning to place your money in a longer investment you need to be able to wait a few years, or you could use leverage which increases the profits but also the risks.
If you want to day trade Ripple, we recommend that you use an online broker since it is the most practical solution. In our opinion, Markets.com is the best option and a broker worth considering. Markets.com recently started offering cryptocurrencies, both as a currency pair on the forex market and also as CFDs, and Ripple is a part of their selection. We prefer trading Ripple as a CFD because of the varied possibilities it offers and because you can only buy Ripple together with USD on IQoption's platform. We hope that they'll soon broaden their selection and let us trade Ripple with more currencies, but until then we recommend you try CFDs. We would be excited to see XRP/EUR and XRP/JPY, and maybe even smaller currencies such as XRP/SEK.
Ripple Summary
Unlike many other cryptocurrencies, Ripple is more than just a currency or a method of payment. Instead, it is a complete infrastructure covering everything from international transactions to transfers of other currencies.
The system was created in order to simplify currency trading online, and we have to admit that the idea has succeeded. It might not be global yet, but considering the big corporations that have adopted the technology into their systems, we wouldn't be surprised if it becomes an industry standard in a few years.
Ripple also offers amazing investment opportunities for the patient trader as well as great possibilities to make quick money by day trading on its value.