Robinhood, a well-known trading service that is huge in the United States, recently made headlines by offering a free trading app. Instead of earning money on fees and spreads, Robinhood has other ways it will capitalize on its customers. After all, nothing is free. In this review of Robinhood, we will look a bit closer at what exactly they offer. An important thing to note is that Robinhood is not available in UK or Europe for now, even though they have expressed some interest in entering these markets.
To help you get a better idea of how this trading app works we will pick Robinhood apart and report back any findings that might help our customers make the right choice.
A Quick Introduction of Robinhood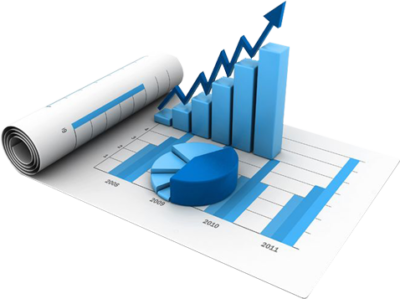 Robinhood is a trading app that gained some serious fame due to their "free" trading platform. Robinhood was founded by two fellas names Vlad Tenev and Baiju Bhatt who were both studying at Stanford University when they founded the company in 2013.
The idea and concept of Robinhood was so interesting that they soon managed to get a $3 million investment in the company before it was launched. Lately, Robinhood has made headlines almost everywhere, and they are a whole lot bigger these days. They have raised over $180 million so far and have roughly 3 million active customers. Investors include Google and Andreessen Horowitz.
The Robinhood trading platform used to be completely mobile-based meaning all trading was done on mobile devices. But since 2017, you can trade with Robinhood on a computer through your browser which is something we really like and it has helped the company attract many more customers. However, Robinhood does not provide analytic tools and charting opportunities, and the platform can only be used to execute trades.
You can use Robinhood on Android smartphones and tablets as well on your iPhone, iPad, Apple Watch, and the most common browsers.
Today, Robinhood can be used to trade stocks, exchange-traded funds (ETFs), options, and cryptocurrencies but we will talk more about that in a second. First, we'll talk about something more important.
How Does Robinhood Make Money?
That's a good question because how can a "free" trading service make money? Well, first you have to understand what they mean by free. First and foremost, Robinhood does not charge a commission for any trades on the platform. They also don't charge any fees for opening an account, transferring funds, or to buy and sell assets on the platform, so in that regard they are free. But they still have to make money, and they have found two ways to do so.
Robinhood Interest
The main way Robinhood makes a profit is by taking out interest on customer's account balances. For every dollar that is deposited into Robinhood accounts, the broker makes a small cut.
Note that this isn't charged from the customers but paid directly to Robinhood from the services that manage all the tradable funds.
Robinhood Margin Trading
Robinhood also offers leveraged trading on certain assets, and they make money from the margins that they pay customers. This is standard in the industry and something all leverage brokers do.
Regulation Fees
You also need to understand that according to American regulations, the regulatory bodies are allowed to take out fees for every trade done. This means that you will be charged a small fee every time you sell an asset on Robinhood's platform and the fee goes directly to the regulatory body in full.
Trade Stocks and ETFs with Robinhood
Robinhood was founded as an online stock broker app and that is still the main focus of their business. There are currently more than 5,000 stocks available on the platform and they include pretty much every stock listed on the American exchanges, from the smallest penny stocks to well-established blue-chip stocks. In addition, Robinhood offers access to most of the ETFs available in the United States as well as possibilities to trade leveraged options.
Trade Cryptocurrencies with Robinhood
In February 2018, Robinhood launched a commission-free cryptocurrency service. At first, it was only available in California, Massachusetts, Missouri, and Montana with Colorado being added shortly after. In May 2018, Wisconsin and New Mexico were added to that list.
The launching of cryptocurrencies resulted in Robinhood rapidly growing in popularity and as this review was written the company was well on its way of launching nation-wide cryptocurrency trading. So far, only Bitcoin and Ethereum are available, but many more cryptocurrencies are expected to be added continuously.
Bonuses
Robinhood has a unique offer where customers are offered free stocks for inviting friends to the platform.
Robinhood Regulation
In order to provide stock and cryptocurrency trading services in the United States, a broker needs to be regulated and the company has to comply with a set of strict rules.
Robinhood has been approved as a broker-dealer firm by the Financial Industry Regulatory Authority (FINRA).
Robinhood is also regulated and registered by the Securities and Exchange Commission (SEC).
These regulations mean that you and your funds are protected by the American government but it also means that you have to be an American citizen, residing in the United States to trade using the platform.
If you're from Europe, there are several similar services that you can use and we suggest you check out our list of regulated CFD brokers.
Summary of Robinhood – The Free Trading App
Robinhood is an American trading app that is available on mobile devices and browsers. They have made a name for themselves for being free meaning the broker doesn't charge commission or fees to open an account or trade on the platform.
With a Robinhood trading account, you can trade with over 5,000 stocks and Exchange Traded funds as well as Bitcoin and Ethereum, although more cryptocurrencies are expected to be added soon.