Find the best trading platform. You capital is at risk when trading. Be careful.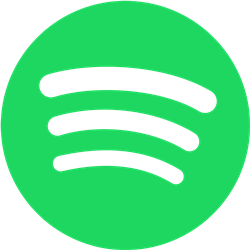 Spotify is a multinational company from Sweden and de facto the largest music and podcast streaming service in the world. The company was founded in 2008 by Daniel Ek who still serves as CEO as well as Martin Lorentzon who no longer works for the company. Since Spotify's business model is based on offering music from the world's biggest musicians, the company has deals with all the leading music production companies who also own parts of Spotify. In 2018, Spotify had a total of 150 million customers, 70 million of those customers pay for an ad-free streaming service.
At the beginning of April 2018, Spotify was listed on the NYSE after a quite unique listing process that helped change how the American stock market is operated. Daniel Ek managed to push the company through a stock introduction without much help from Wall Street, which is highly unusual.
What Is The Price of the Spotify Stock Today?
As mentioned, Spotify is listed on the New York Stock Exchange (NYSE) in New York, and it's that exchange that provides the rest of the world with Spotify's stock price. That being said, you can also get your hands on the latest price of Spotify from one of the many sources that provide it.
In our opinion, our partner provides the easiest way to get the most accurate stock quote for Spotify and other tradable assets, which is why we offer their price graph as you can see above.
Our professional stock quote tools offer the latest price for Spotify stocks but can also be applied to other underlying assets. So the next time you have to check how much Spotify's stocks cost, we suggest you come to this page. In fact, why don't you bookmark this page for your own convenience?
How do you buy the Spotify stock?
The interest in investing in Spotify has been great for a long time but it literally exploded after the 2018 stock introduction. Before the Spotify stock became public, only selected investors could invest in Spotify but now it's available to everyone.
Personally, we prefer to buy Spotify stocks as CFDs since it lets us speculate on market movements and because it can be used for different underlying assets and not only to invest in Spotify. You can also invest in Spotify using the traditional method of buying actual stocks by finding a stockbroker that can put you in contact with the NYSE. There are different benefits to using these two investment methods depending on whether you prefer to day trade or invest in long-term positions.
If you would like to buy shares in Spotify using CFDs your first goal is to find a broker that you can trust, which is why we created BullMarketz.com in the first place. Our goal is to educate our readers and recommend them the best brokers in the business. Below is a list of the best CFD brokers to use when investing in Spotify.

Find the best trading platform. You capital is at risk when trading. Be careful.
Spotify Stock Price History
At the time of writing, Spotify has been listed on the NYSE for less than a month so there isn't much of a history to talk about. That being said, Spotify had a shaky introduction and the stock price has been unstable for the first few weeks, which is completely normal and expected.
Spotify Dividends and Stock Earnings
In order for a company like Spotify to offer dividends, they need to be profitable. Unfortunately, Spotify hasn't been profitable for many years which means that there are no Spotify dividends for shareholders. Other requirements for a company that wants to offer dividends is to have been listed for a few years and have a stock that's somewhat stable which Spotify fails at.
That means that we can only wait and hope that Spotify prioritizes dividends as soon as the company starts to make a profit.
Spotify News and Subscription
Since Spotify was only just introduced to the NYSE we can expect to see large price movements with both low bottoms and high peaks. It's normal for a stock to take some time to calm down and settle in. Also, Daniel Ek has promised that Spotify has big news coming shortly and that they are planning to run several updates to the Spotify software which could have a great impact on the Spotify stock price.
To ensure that you don't miss any updates we recommend you keep an eye on the latest Spotify stock news and developments. One of the best sources for investment news is BullMarketz.com since we're dedicated to posting articles about all major market developments including news about Spotify.
By signing up for a Spotify subscription, you can further guarantee that you never miss news about Spotify. In fact, by adding your email address in the box below, you make sure that you receive every related article that gets published on this site.
The latest news and updates about Spotify are published here: