The decline of the use of cash in Sweden is reaching new levels and it is worrying the government. Even though less cash can be desirable, the change can be dangerous if it happens too quick.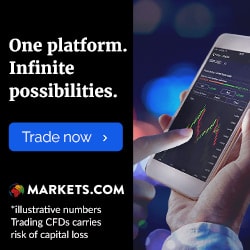 Sweden has experienced an incredible decline in the use of cash during the last couple of years, and both 2016 and 2017 have been record-breaking. In fact, in 2017 the amount of circulating cash had fallen to the same level as in 1990 – a 40% drop in the last 10 years, making Sweden the most cashless country in the world.
The development is now increasing to the point where it is becoming unsafe for the country's economy. The main issue with the development is that it's happening too fast and can result in profound damage to the monetary system that is in place.
"If the development with cash disappearing happens too fast, it can be difficult to maintain the infrastructure," Mats Dillén at the National Institute of Economic Research (Sweden), told Bloomberg.
Because of this, the Swedish central bank is now working to create a report on the issue which will be published this summer, after that a possible solution can be outlined.
Why Is Cash Disappearing?
There are a number of factors that affect the decrease of cash in a society such as safety and practicality, but in Sweden, there is one specific factor that plays a major role.
In 2012 the six leading banks in Sweden came together and created a mobile payment called Swish. Today, over 6 million Swedes, roughly more than 60% of the population, use the app on a regular basis and it has had a major effect on the cash circulation. In fact, in a recent poll, 36% of the Swedish population claim that they never use cash mostly due to Swish.
What's The Solution?
While a long-term solution might not be what Sweden is looking for since a cashless society most likely will be the future, the central bank will have to cope with the issues they have at hand right now. One obvious solution would be to encourage the use of cash again, and Stefan Ingves, head of the central bank of Sweden, is even considering forcing banks to provide cash to customers.
In the long-term, Sweden is planning for a full adoption of a cashless society and the first step towards that is the cryptocurrency called e-krona. The e-krona is still in the research stage and the plan is for it to act as an extension of the regular krona used in Sweden today.
What's certain is that major changes are coming to the monetary systems we are used to and by the looks of it, Sweden might be forced to lead the innovation.

Find the best trading platform. You capital is at risk when trading. Be careful.