Goldman Sachs analysts warn that President Trump's steel tariffs could hit the car industry hard. Both Ford and General Motors are currently in the danger zone and could lose upwards of $1 billion each in 2018.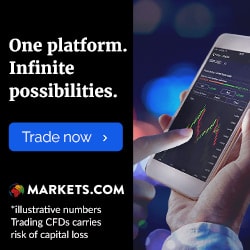 On Thursday last week, President Trump announced new tariffs on steel and aluminum that will be put into place this week. The news about the tariffs sent shockwaves through the international stock market with sell-offs on the exchanges in Asia, Europe, and the United States.
Since steel is one of the main components in the car industry, several of the leading American car companies are now at risk. General Motors and Ford stocks dropped several percent on Friday and have continued to fall on Monday. Additional price drops are expected as soon as the tariffs are implemented.
According to a chief analyst at Goldman Sachs, the tariffs could have a long-term effect on the companies. Higher steel and aluminum prices could lead to upwards of $1 billion in unexpected losses for both companies during 2018 alone.
Naturally, higher steel prices and struggling car companies will result in higher prices of cars which could affect consumers already in the second and third quarter. If the situation spreads further it could even wreak havoc on the oil market.
Find the best trading platform. You capital is at risk when trading. Be careful.