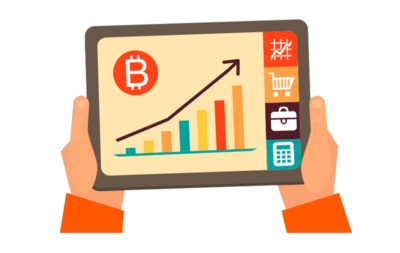 The Bitcoin Trader is the newest software that wants to cut a niche for itself in the cryptocurrency industry. It is a lightning way of telling when is the right time to purchase and sell Bitcoin – the most popular market in financial trading in recent years. A thorough look at the website doesn't reveal who owns or operates this trading software. Upon landing on the homepage, traders are welcomed by a short video where famous people wax lyrical about Bitcoin.
Furthermore, the software is a fully automated trading tool which works by closely monitoring volatility in the market through laser accurate performance. The unknown owners of this software boast an accuracy rate of close to 99.4% while giving a promise that your money will be doubled, tripled or even quadrupled. If you don't believe it, well the Bitcoin Trader demo account will enable you to see it with your own eyes.
Moreover, there are also claims that the software uses an algorithm that is 0.01 seconds better than what is currently being offered on the market, which consequently gives traders an opportunity to join the best trades at the right minute. The Bitcoin Trader review will continue by showing whether or not traders can trust this software with their cash.
Find the best trading platform. You capital is at risk when trading. Be careful.
Is The Bitcoin Trader Legit? Is The Bitcoin Trader Regulated?
CFD brokers as well as cryptocurrencies and Binary Options are littered all over the internet and knowing which one is legit is not easy. Based on what we observed, we can tell you that the Bitcoin Trader is 100% a scam. Let's discuss a few of the red flags that we saw. For starters, who owns the software is a mystery and there's no information showing whether it is regulated or not. Secondly, the site claims anyone can astonishingly rack in close to $13000 daily by working for just some hours. This is not true although some traders will fall for this.
How does a trader turn into a millionaire during the first months of using the software? These claims are meant to be used as a "honey pot" and traders should be clear with such. If you think the Bitcoin Trader scam ends there, you're mistaken. The testimonials on the site are packed with stock images which can be traced back to other sites on the internet. Perhaps the most absurd claim of them all is the 99% success rate promised to traders not forgetting the opportunity to double, triple or quadruple their cash. If you care about your hard earned cash, steer clear of this software!
Alternatives To The Bitcoin Trader
The Bitcoin Trader is a scam. However, there are other legit brokerage platforms you can buy or sell your Bitcoins with. For example, our AvaTrade Review is worth a read. AvaTrade is a broker that is geared towards providing a secure trading environment and is licensed in the EU, BVI, Australia, South Africa, and Japan. The platform also offers multiple platforms (automatic or manual) with approximately 250 trading instruments, real-time charts, and multiple analytical tools. Another broker you can check out is IQ Option. This site is a reliable broker and is best known for binary options although Crypto traders are still catered for. It operates under the regulation of Cyprus Securities and Exchange Commission (CySEC).