The Dow Jones has experienced the worst week in over 2 years and was on track to reach levels that haven't been seen since the 2008 financial crash. After traveling over 22,000 points in a week, investors are becoming seriously worried, and according to predictions, the correction is far from over.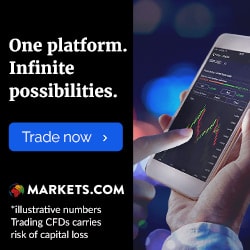 Last week, the Dow Jones Industrial Average traveled more than 20,000 points with high marks around 25,300 and low marks at around 23,800, and the constant changes are creating a stir on the market. Monday was the worst intratrade day for the Dow Jones in a long time with a 1,600 point drop, and in total, the index traveled over 5,000 points on Monday, Tuesday, and Thursday. As the uncertainty grows more people are selling their assets and the panic is said to continue.
By now, considering the major sell-off that has been initiated as well as an increased worry of higher interest rates and inflation, it looks like the market will stay unstable over the coming weeks. Some experts even claim that more drops are to be expected before the market recovers.
Strategist That Predicted the Correction Anticipates More Drops Ahead
Barry Bannister who is the head of institutional equity strategy at Stifel and who predicted the current correction, says that an increased Treasury yield could lead to even more sell-offs on the market.
Bannister is expecting to see a continued sell-off in FANG and has predicted that the "panic" will last for the coming quarter before the market hits the bottom and can start a recovery.
FANG is an acronym for four of the largest and market leading tech stocks on the market right now: the Facebook stock, the Amazon.com stock, the Netflix stock, and the (Google) Alphabet stock.
These four stocks have been leading the incredible stock market gains that we've seen at the end of 2017 and the early beginning of 2018 however according to Bannister, the following stocks will also lead the down-fall.
That being said, Bannister is also expecting that the market will stabilize over the year. "I don't see a recession in the next two or three quarters," he told CNBC.