Yesterday the American Senate held an official hearing about cryptocurrencies with a focus on regulation and jurisdictions. The head of the SEC and the CFTC were grilled with questions ranging from ICOs, blockchain technology, safety, and the future of Bitcoin, and the two-hour hearing turned out to be full of surprises.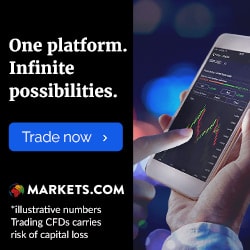 The main reason for the hearing was to examine possibilities of regulation and how to label cryptocurrencies. Jay Clayton, head of the Securities and Exchange Commission and Christopher Giancarlo, head of the Commodity Futures Trading Commission testified on what their agencies were doing and could be doing in terms of regulation on cryptocurrencies. The committee seemed worried about how to label Bitcoin and whether it is a security or a commodity. Another hot topic for discussion was the legitimacy of ICOs as a mean of funding and how cryptocurrencies actually get their value.
A Summary Of the Cryptocurrency Hearing
All in all, the hearing was decently positive but the lack of knowledge was quite worrying at times. Jay Clayton seemed especially ill-prepared with incorrect and uninformed answers and doubts on many parts. At times it seemed like Clayton was only there to get extra funding for his agency. At one point he even claimed that it would be impossible for the SEC to handle the situation with the current funding.
Christopher Giancarlo, on the other hand, was better prepared and even seemed hopeful of the cryptocurrency development, especially in regards to Bitcoin, stating that the possibilities that Bitcoin offers are "extraordinary." He also realized the importance of stable regulation and labeling but didn't seem to want to rush to a conclusion. Surprisingly enough, Giancarlo even spoke about how his niece was "into hodling" – a term used jokingly among hardcore cryptocurrency traders.
However, neither of them seemed knowledgeable enough to actually handle the situation. In fact, Clayton and Giancarlo were both asked if they had "staff that understands cryptocurrencies" – a question that they couldn't answer even though they have both implemented task forces to handle the situation.
Both Clayton and Giancarlo were determined that this was a matter that all related agencies would have to work on together, including the FBI and IRS.
So What Development Can We Expect After the Senate Hearing?
The plan for the hearing was to examine the situation and so far no final decisions were made. However, cryptocurrency regulation in the US is definitely in the works and we can expect to see changes implemented in the coming year.
Personally, we think it was good that everyone involved was worried about questionable
Initial Coin Offerings and it seems like ICOs will be the first area that the American government regulates. We also appreciate that the Senate saw the possibilities in serious coins such as Bitcoin and Ethereum and that the overall attitude was positive for the future.

Find the best trading platform. You capital is at risk when trading. Be careful.