Tradorax is a broker that is owned by BetaTech LTD, a company registered in London, in the same area as over 2000 other virtual offices.
In this Tradorax review, we will take a closer look at the broker in order to try to understand if they are a scam or if they are legit.
The broker is unregulated, and with that, we can also conclude that it is not safe to trade with Tradorax. Unregulated brokers are very unsafe.
Always use a regulated CFD-Broker such as Plus500 or eToro if you want to trade.
If you have been scammed by Tradorax, we urge you to file a police report. Though, we warn you that the broker has recently shut down. The chance of getting any money back is low.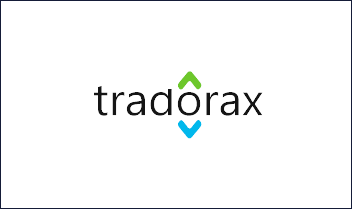 Tradorax offers a good trading platform for its users, they also offer a big bonus for new traders. We do however want to warn our users about Tradorax since the broker is unregulated.
Even though the platform is OK we urge our clients to proceed with caution. The lack of regulation is troublesome.
Update: Tradorax is no longer offering its services, this means that you can no longer trade with tradorax. We think this is good and will help improve to a safer trading climate.
Tradorax overview
Tradorax was founded 2015 and shut down 2018.
They offered no demo account.
Bonus up to 200% of first deposit.
The broker never operated with a license.
Tradorax scam?
Probably the main reason why you ended up reading this article is that you were not really sure about Tradorax, you gut feeling was right, this is a terrible broker to open an account with. In fact, there have been many reports of Tradorax being unsafe to trade with. Accounts getting closed down, funds being frozen and software acting weird when trading.
You would be wise to avoid Tradorax, better use a regulated broker when trading. Markets.com, IG or 24Option will do the job.
Tradomax is an unregulated broker, which means that they offer their trading services without the supervision of financial authorities such as CySEC or FCA. This might not sound so bad but from experience, we can say that this is a big no-no. Only use regulated brokers.
So is Tradorax a scam? Very likely, they large amounts of complaints made against the company would indicate that they are a scam. And, on top of that, CySEC has warned the public about Tradorax as well.
Editors note
The best thing with this broker is that they shut down their operations. I am extremely sorry to anyone who lost money to this scam broker. Always do you homework and make sure to trade with regulated brokers only.