Two of the world's largest semiconductor and telecommunication corporations, Qualcomm and Broadcom, have been working on a potential deal that would see Broadcom take over Qualcomm. On Monday, Trump decided to block the deal stating risks to the national security.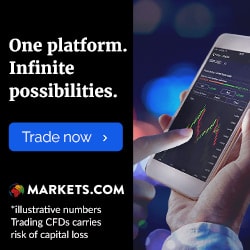 The deal was set to become the largest tech deal in history and it would have created a tech behemoth that this world has never witnessed before. The American-Singaporean corporation Broadcom was looking to buy the American company Qualcomm for a record-breaking $117 billion.
In an official statement from Donald Trump on Monday, he declared that he had taken the final decision to block the merger, ordering both companies to immediately drop everything related to the deal. The reason for the blockade is said to be national security concerns.
"There is credible evidence that leads me to believe that Broadcom Limited, a limited company organized under the laws of Singapore (Broadcom)…through exercising control of Qualcomm Incorporated (Qualcomm)…might take action that threatens to impair the national security of the United States," Trump stated.
The News Was Received with Skepticism
Not everyone is so convinced that national security is the only reason for the block since Broadcom is based in the United States and Singapore is a country that's considered a close ally of the United States.
Experts claim that the 5G network and broad technology that's emerged in Asia is one of the real reasons behind the block. The merger could give an Asian based company a head start with the development which could limit the ability of American corporations to excel in the field. By blocking the tech deal, Trump feels as though he is protecting America's role as the leader of the free world.
The tech world is quite shocked over the developments, but we have good reason to assume that Nvidia and Intel are celebrating the fact that their leading positions in the industry are being protected. 
Find the best trading platform. You capital is at risk when trading. Be careful.