In a statement released on Monday, the developers behind the cryptocurrency VeChain announced that they are rebranding as VeChain Thor. Exchanges are still working hard to update the changes and we are expecting to see major price developments in the next few days.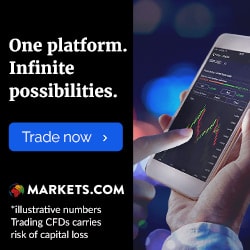 One of the fastest growing cryptocurrencies on the market has rebranded in order to better fit the cryptocurrency's agenda, VeChain (VEN) has now become VeChain Thor (VET). The founders seem to have big plans for the future considering they have renamed the cryptocurrency after a Nordic God.
VeChain was developed in order to track products authenticity with a blockchain. The blockchain registers the product at different points from creation until it hits the store shelves. It is an interesting concept that has gained a lot of attention and has helped the related token gain several thousand percent since the launch in November of last year. Today VeChain sells for $5,50, although it peaked at $9,45 on January 22.
VeChain and BMW
The rebrand and name change happened at the same time as VeChain announced a new partnership with BMW which could potentially take VeChain to new record heights within weeks. What the partnership includes is not yet known, but it will be interesting to see how one of the most recognizable car manufacturers on the planet chooses to implement blockchain technology in their products.
It is expected to take a couple of days before the rebranding has been updated and registered on all affected exchanges and experts are agreeing that VeChain could surge to new record levels as soon as the process is completed.
Looking to invest in cryptocurrencies? Take a look at one of the brokers below.
Find the best trading platform. You capital is at risk when trading. Be careful.