According to the U.S Patent and Trademark Office (USPTO), Walmart has applied for a patent regarding a blockchain based smart package tracking system. Walmart also states that the blockchain system will be a part of Walmart's planned drone delivery service.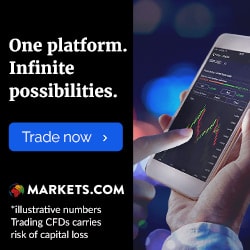 On Thursday, the USPTO released a patent application that Walmart submitted in August 2017. The application describes a blockchain based tracking system for package delivery. This tracking system would record and store data about packages from when they leave Walmart's warehouses until they reach the customer.
The system will be able to record the content, condition, and location of packages as well as other essential information. As stated in the application, the tracking system will be integrated with Walmart's upcoming drone delivery system which is also being developed based on blockchain technology.
Blockchain Technology is Spreading in the Retail Industry
Walmart is not alone with blockchain solutions in the retail and food industry. For example, last year Nestle and several food corporations started a collaboration with IBM to develop a traceability system for food products using blockchain technology.
Moreover, VeChain, currently the 16th largest cryptocurrency on the market, was created with the sole intention of offering a tracking system for products in all industries with a focus on food and luxury. Earlier this week, VeChain announced that they are rebranding as VeChain Thor and that they have started a partnership with BMW.
Find the best trading platform. You capital is at risk when trading. Be careful.