Who says you can't get rich off cryptocurrencies? Forbes Magazine just posted a listed of the richest people in cryptocurrencies, and the numbers are impressive with more than 10 people making it into the billionaires club.
Forbes' list of the 19 richest people in cryptocurrencies proves just how huge the market's potential is. Though, not everyone on the list has become rich from investing in cryptocurrencies but rather by running cryptocurrency related services. With that said, most of the people on the list own a substantial amount of either one or several digital assets.
Meet the 10 Richest People in Cryptocurrencies:
Chris Larsen (co-founder of Ripple XRP): $7-5 billion – $8 billion
Joseph Lubin (co-founder of Ethereum): $1.1 billion – $5 billion
Changpeng Zhao (CEO of Binance): $1.1 billion – $2 billion
Tyler and Cameron Winklevoss (Winklevoss Capital, also known as the "Facebook Twins" and the "Bitcoin Billionaires"): $900 million – $1.1 billion each
Matthew Mellon (private investor): $900 million – $1 billion
Brian Armstrong (CEO of Coinbase): $900 million – $1 billion
Matthew Roszak (co-founder of BloQ and Tally Capital): $900 million – $1 billion
Anthony di Iorio (co-founder of Ethereum and Jaxx): $750 million – $1 billion
Brock Pierce (Chairman of the Bitcoin Foundation): $700 million – $1 billion
Michael Novogratz (CEO of Galaxy Digital): $700 million – $1 billion
How Forbes Put Together a List of the Richest People in Cryptocurrencies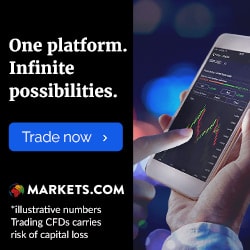 When releasing this list, Forbes admitted that they encountered a few problems. Forbes is no stranger to putting together lists of billionaires, however, the issue with cryptocurrencies is their highly volatile nature.
For example, when Ripple went on a bull run in late 2017, it made Chris Larsen one of the richest people on the planet with an estimated net-worth of close to $60 billion dollars – a number that plummeted only weeks later.
Another issue with a list like this is cryptocurrencies' anonymity. In fact, there might be cryptocurrency investors out there that would earn a spot on the list, but since they've invested in anonymous cryptocurrencies such as Monero, no one knows about it.
In order to deal with this issue, Forbes decided to list "net worth in estimates and in range." They also admitted that "it's a near certainty that we've missed some people and that some of our estimates are wide of the mark."
Looking to invest in cryptocurrencies? Get started with one of our recommended brokers:

Find the best trading platform. You capital is at risk when trading. Be careful.