According to an unconfirmed report, Twitter plans to ban cryptocurrency ads. The ban would mean that Twitter is following the latest bans recently implemented by Facebook and Google. However, the Twitter ban might end up being different and not as strict as its predecessors.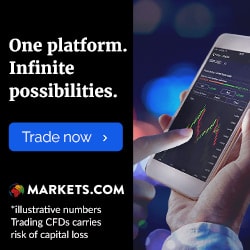 In a newly released report, Sky News claims that Twitter is looking into banning cryptocurrency and ICO related ads as soon as within two weeks. The ban will be very similar to the one we saw Facebook implement earlier this year and the ban Google will introduce in June but with a few differences.
Reportedly, the Twitter ban will include all ICO related ads and cryptocurrency wallets as well as most cryptocurrency exchanges. The biggest difference compared to Facebook and Google is that Twitter is planning to exclude certain businesses and exchanges from the ban if they can prove their legitimacy.
It could be very beneficial to the market if it turns out to be true that the Twitter ban isn't going to be as strict as the other bans since it would protect users from fraud while encouraging them to use trustworthy services.
Twitter's Cryptocurrency Issues
The news about Twitter's cryptocurrency ban is yet to be confirmed but it would not come as a surprise considering the issues that Twitter has had with cryptocurrencies and especially ICOs in the past.
There have been several reports of incidents where users are encouraged to donate and pay other fake users in cryptocurrencies for different products and services. These fake accounts are usually set up to impersonate well-known people in the cryptocurrency world such as Ethereum's founder Vitalik Buterin and Tesla's CEO Elon Musk. 
Find the best trading platform. You capital is at risk when trading. Be careful.