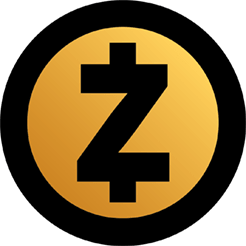 Zcash (ZEC) is a popular cryptocurrency that was launched in October 2016. Similar to most cryptocurrencies, Zcash is a completely decentralized asset and a peer-to-peer system, however, there are a few things that make Zcash unique. The developers behind Zcash wanted to create a safe cryptocurrency that would be considered safer than most other assets on the market, which they have succeeded at implementing. According to the developers, Zcash is much safer than Bitcoin and they once said that "if Bitcoin is HTTP, then Zcash is HTTPS."
The brain behind Zcash calls himself Zooko Wilcox and he has been the CEO of the company since the beginning. Before venturing into the cryptocurrency market, Wilcox worked in cybersecurity and several start-ups.
Zcash has been quite popular since it was launched, and during the last half of 2017 it gained some serious momentum. Naturally, Zcash is a good choice for everyone looking to invest in a secure and modern cryptocurrency.
Buy cryptocurrencies at Markets.com
Find the best trading platform. You capital is at risk when trading. Be careful.
What We Like About Zcash (ZEC)
Zcash is a decentralized cryptocurrency.
Zcash is one of the safest cryptocurrencies on the market.
All transactions between users are hidden and untraceable.
Do you want trade Cryptocurrencies and Zcash?
Would you like to know more about cryptocurrencies? Then we recommend that you start with our Buy Guide. Would you like to buy or trade Zcash? Then you have several services to choose between. We always recommend that you use a fully regulated broker or one of the leading exchanges with a good reputation and many satisfied customers. By doing so, you ensure your own safety while trading cryptocurrencies. Our top choice for brokers offering cryptocurrencies is Markets.com and when it comes to Zcash CEX is a very good exchange that you can trust with your money.