Testing and reviewing brokers is the bread and butter of our service. Without comprehensive testing, we wouldn't be able to provide our readers with reliable recommendations.
However, not only do we rely on our own tests, but we take into consideration hundreds of thousands of user reviews from trusted review sites such as Trustpilot, as well as the App Store and Google Play.
That way, our recommendations are always honest and backed by data from third parties.
In the name of transparency, we want to share the different methods we use to rate online brokers and trading apps. For your convenience, we've summarized the process of how we test brokers in this guide.
Broker Licenses and Regulation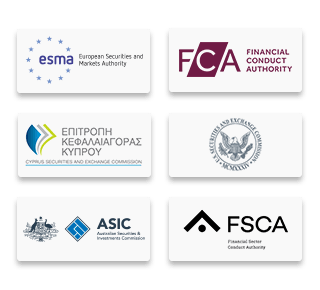 For us to even consider recommending a broker, it has to be licensed and regulated by an established regulatory body.
Being issued a broker license is not an easy feat and it requires living up to the highest standards in terms of service, safety, and fairness.
Now, most jurisdictions have their own financial regulatory bodies and the following are considered the top-tier in the online trading sector.
List of Regulatory Bodies:
Note: Most countries in the world have their own regulatory bodies. The above-mentioned examples are just the most prominent institutions in the investment and trading industry today.
This Is How We Test Brokers
Again, broker tests are the foundation of our service and it's something we take very seriously.
Intending to provide the most accurate broker reviews, we've created a detailed system for how we test each broker. The system can be summarised into 6 categories.
1) First Impression
The first impression is always important. A broker should have a well-designed website with a user-friendly, yet professional interface. They should also localise their services to different jurisdictions by translating the service and providing local trading options.
At this first stage, we also check the broker's licenses to ensure that it's safe to use and trustworthy enough to be considered for a recommendation. Any broker without proper licensing will not be examined further.
2) Assets and Securities
Next, we check the broker's selection of assets and/or securities. Is the selection varied and exciting? And how are the assets offered?
Naturally, a forex broker needs to offer a satisfactory number of currency pairs, while an investment brokerage should provide an ample selection of securities and derivatives.
3) Platforms and Tools
A great selection of assets is worth nothing without the tools needed to effectively trade them. Therefore, our team of investment experts spend countless hours testing and using all the provided tools.
Without doing this step properly, we can't provide a good enough picture of what the brokers offer. In other words, it's a crucial part of our reviewing process.
4) Fees and Commission
Brokers are profit-driven services that charge fees for their services. This is nothing new or surprising, although it does affect the selection process.
Since the investment industry is highly competitive, brokers are constantly battling for the most attractive rates and deals. Therefore, we always audit every broker's fees, commission, and spread, to ensure that they are competitive.
5) Education and Demo Accounts
Trading and investment are difficult to master and beginners, as well as pros, need all the help and support they can get. That's why we believe that brokers have an obligation to provide great educational material to their customers.
This is something that the best online brokers excel at. Some of them have extensive guides and eBooks on a range of subjects, while others provide regular seminars and online courses for their customers.
Today, many online brokers also offer free demo accounts, which are great tools to study and develop strategies.
6) Overall Impression
Finally, we combine all our results to compare the data before rating the brokers in comparison with each other. By doing this, we can, for example, determine which of every stockbroker in the United States is the best, or which forex broker in Singapore has the lowest fees.
Keep in mind that this process is repeated for each separate market and jurisdiction in which we offer recommendations. The process is also constantly ongoing and our reviews and ratings are updated to reflect the current market conditions.
User Reviews From Trusted Sources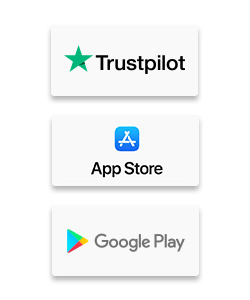 What makes our rating system different from others is that we rely heavily on real user reviews, in addition to our tests.
Using an automated tool that's updated daily, we're able to scrape user reviews from Trustpilot, the App Store, and Google Play. This way, we can paint a broader picture of what the brokers offer and how well their services work.
Also, since we can't alter the data from these sites, our recommendations are guaranteed to always be transparent and honest.
Thanks to this unique system, we're able to scrape hundreds of thousands – sometimes even millions – of user reviews. This data is then provided in our broker guides, in combination with the results from our tests.
Broker Awards and User Data
Another thing that we always take into consideration is what the industry thinks of the brokers. There are several recognised awards and titles issued every year and the more awards a broker has received, the better their services tend to be.
Furthermore, we appreciate innovation and brokers that break new ground for the industry. Therefore, being the first broker to launch a Bitcoin CFD (Plus500), or being the biggest MetaTrader broker in the world (Forex.com), can help improve a broker's rating.
Which Devices Do We Test On?
Once again, to provide the most precise reviews, we test each broker rigorously on a range of different devices, while testing all software on both WiFi and 4G connections to ensure that they can be used anywhere.
We also test trading platforms and mobile apps in all the available formats and on all the main operative systems.
The main devices that we currently use for our tests are:
Android (smartphone & tablet)
iOS (iPhone & iPad)
Mac
PC
Chromebook
For the best compatibility, we use Google Chrome as our main web browser when testing web-based trading platforms.
By running tests on a range of different devices and software, we can create the most detailed overview of each broker and what they offer.
The Test Team
Our tests are completed by a team of experienced day traders and investors to provide our readers with educated broker recommendations and trading tips.
We aim to be 100% transparent and even though we can be compensated from certain brokers, we always produce honest reviews based on actual data from our team and unrelated users.
Summary
Finally, if you're looking to find a broker, we're here to help. We would only recommend brokers that we would feel comfortable using ourselves.
In fact, many times we do use the brokers we recommend, even for our personal trading.
Chances are that we have created a separate guide covering the jurisdiction you live in and we advise you to start with one of them. You can find the guides in the main menu or pick one of the most popular below.