With a unique system that combines real user reviews and our extensive reviewing process, we can help you find the best online broker in Malaysia, regardless of the market you want to trade on.
Here Are the Best Trading Platforms, Brokers & Apps in Malaysia:
Which is the Best Trading Platform in Malaysia?
Interactive Brokers
What we like
✔ One of the biggest online brokers in North America
✔ Top-shelf trading software for all customers
What we don't like
✔ Long processing time for withdrawls
✔ High commission for small positions
✔ One of the biggest online brokers in North America
✔ Top-shelf trading software for all customers
✗ Long processing time for withdrawls
✗ High commission for small positions
Features
Fees: Rather high fees
Demo account: Yes
Min deposit: $100
Assets: Huge selection
License: SEC, IIROC, FCA, ASIC
Interactive Brokers, also known as IBRK, is a global broker operating in Europe, the United States, as well as in Asia, including Malaysia.
IBRK is well-known for its intuitive trading platform, with sophisticated features and tools that help streamline your trading. In Malaysia, Interactive Brokers offer a varied selection of assets, ranging from forex, to stocks and commodities.
Even though this broker offers access to thousands of assets, there are no Malaysian securities listed. You are, however, able to trade Singaporian assets.
Also, since IBRK has managed to get licenses from some of the strictest regulatory bodies in the world, including FCA and the SEC, there are some enforced limitations on certain services.
Which is the Best Stock Broker in Malaysia?
TD Ameritrade
What we like
✔ One of the biggest brokers in the world
✔ Global reach with fantastic investment opportunities
What we don't like
✔ Expensive to invest with
✔ A limited selection of securities in certain jurisdictions
✔ One of the biggest brokers in the world
✔ Global reach with fantastic investment opportunities
✗ Expensive to invest with
✗ A limited selection of securities in certain jurisdictions
Features
Fees: Commission and fees
Demo account: Yes
Min deposit: N/A
Assets: Thousands of securities and derivatives
License: CFTC, the SEC, FCA, etc.
TD Ameritrade is a well-established brokerage that offers investment opportunities in Malaysia through their subsidiary, TD Ameritrade Singapore (TDA SG). They have an electronic trading platform that is easy to understand and that effectively improves your investment abilities.
TDA SG offers many securities, including stocks, futures contracts, options, and more. They even allow Malaysian traders to invest in American stocks which, due to strict regulation, has been difficult in the past.
Even though TD Ameritrade is the best investment broker in Malaysia, they do charge rather high fees. At times, it can be hard to reach their customer service, which is unacceptable when you have more than 12 million registered users globally.
Which is the Best Forex Broker in Malaysia?
Forex.com
Forex.com is a top forex broker with a great reputation, 80+ currency pairs, and a selection of trading platforms suitable for any and every trader.

Even though this broker offers other assets as well – mainly CFDs – what sets them apart from their competitors is their fantastic forex trading service.
What we like
✔ Offers MT4 and an Advanced Platform
✔ Unparalleled forex service
What we don't like
✔ Poor selection of CFDs
✔ Long processing times for certain withdrawals
✔ Offers MT4 and an Advanced Platform
✔ Unparalleled forex service
✗ Poor selection of CFDs
✗ Long processing times for certain withdrawals
Features
Fees: Commission-free forex trading
Demo Account: Yes
Min. Deposit: $100
Assets: 300 assets, including 80+ FX pairs.
License: FCA, CySEC, etc.
Between 73-89% of retail investor accounts lose money when trading CFDs.
With 90+ currency pairs on offer, including MYR, and access to MetaTrader 4 with some of the best exclusively developed tools we've used, Forex.com is by far the best forex broker in Malaysia.
Not only that, but Forex.com is the biggest MetaTrader broker in the world, based on the active number of MetaTrader servers.
You also have the option to trade on the cryptocurrency market and try your luck with some other asset classes.
However, unfortunately, the number of assets is very limited, meaning Forex.com is really best suited for forex traders who never or rarely trade on other markets.
Trading Guide for Traders in Malaysia
Your number one concern when trading or investing should always be safety. Luckily for you, Malaysia is a great country for trading, with an exciting economy and strict regulation.
Also, according to local laws, you're only allowed to trade with regulated brokers, licensed by a trustworthy regulatory body. That means you're only allowed to use the safest brokers on the market, such as those recommended by us.
In order to be licensed on the Malaysian market, a broker has to prove an adequate level of customer protection, as well as the highest level of fairness.
Tasked with issuing licenses is Securities Commission Malaysia (SC) who operates under the Capital Market Service Act 2007. The local market is also regulated and overseen by Bank Negara Malaysia (BNM).
Many brokers in Malaysia have local offices in Singapore, thus are also licensed by the Monetary Authority of Singapore (MAS).
The brokers we recommend are often licensed by several regulatory bodies in different jurisdictions, such as the the SEC in the U.S., and ASIC in Australia.
How to Choose the Best Platform, Broker and App in Malaysia
Again, safety is the main concern when picking a broker, although there are other factors that you have to take into consideration.
These factors are also the foundation that we use when we test and review brokers for this site. In other words, you should use the same methods to find a broker that we do when we review them.
This process can be summarised as follows:
Safety – Only use regulated and licensed brokers with a solid reputation.
Assets – Find a broker that offers the securities or derivatives you're looking for.
Platform – Using a demo account, study the platform and tools to ensure you understand them.
Comparison – Don't forget to check out our recommendations and extensive reviews for a complete breakdown of what the different brokers offer.
How Can I Start Trading in Malaysia?
Anyone can start trading as long as you're at least 18 years old and have the funds to support your trading without jeopardising other more important expenses.
The one thing you need to access any market is a broker, and the easiest way to find the best broker in Malaysia is to refer to this particular guide.
To improve your chances of making a profit, we suggest you start educating yourself on the markets, platforms, and strategies that you will be using.
How Do I Buy Stocks in Malaysia?
You can buy stocks in Malaysia by registering an account with the best stockbroker in Malaysia. That way, you can start investing stocks and a range of other securities, such as ETFs, commodity futures, and bonds.
Some brokers specialise in local securities, such as companies listed on Bursa Malaysia, while others offer a broader, international selection with global companies.
Is Forex & Stock Trading Legal in Malaysia?
Yes, both forex and stock trading is legal in Malaysia, as long as you use a regulated broker with a broker license.
Some brokers offer Islamic accounts that allow you to trade and invest in accordance with the Quran and the principles of Islamic finances.
Please note that when buying shares in Malaysia, the minimum investment is one lot or 100 shares.
Is Forex & Stock Trading Taxable in Malaysia?
Malaysia has some of the most beneficial trading tax laws in Asia.
As a Malaysian citizen, you do not pay tax on any capital gains made from forex trading, stock investments, etc.
This means that trading is tax-free for most in Malaysia.
With that being said, if you're a professional day trader and your profits from trading is your main income, you will have to pay regular income tax on your profits.
Furthermore, the Inland Revenue Board has the authority to decide whether someone is obligated to pay taxes, regardless of whether that person has another income other than trading or not.
FAQs

Can Foreigners Buy Stock in Malaysia?
Yes, foreigners can buy stock in Malaysia. All they have to do is find a broker that offers Malaysian stocks and allows them to register an account.
What is a Blue-Chip Stock in Malaysia?
A blue-chip stock is a stock in a company with huge market capitalisation and an excellent reputation.
Examples of blue-chip companies are Petronas – Malaysia's fifth-largest company – Apple, Microsoft and Amazon.
How Much is 1 Lot of Shares in Malaysia?
1 lot is a value used for a specific quantity of units. In stock investments, 1 lot is typically 100 shares and it's also the minimum investment when buying stocks in Malaysia.
What Is the Best Time to Trade in Malaysia?
There is no time that's better or worse to trade in Malaysia. Naturally, you can only trade when the said market is open, but as long as you find a valuable position to open, it doesn't matter what time it is.
Is Olymp Trade Legal in Malaysia?
Yes, Olymp Trade is an online broker that is available in Malaysia.
Is IQ Option Legal in Malaysia?
IQ Option is available in Malaysia, although the market is not regulated in the jurisdiction, which creates somewhat of a legal grey zone.
Note: binary options trading is associated with extremely high risk and is not recommended.
What Time Does the Forex Market Open in Malaysia?
The forex market in Malaysia is open from 5am on Monday morning, to 4am on Saturday morning.
Since the forex market is decentralised, it's open 24 hours a day, 5 days a week, all year round.
How Can I Trade U.S. Stocks in Malaysia?
Conclusion
The online trading industry in Malaysia is booming and with such close connection to Singapore, the quality of provided services is amazing.
Therefore, we used a mix of user reviews and our own detailed testing process, to evaluate the market and find the best online brokers in Malaysia.
Note: No information, nor financial advice related to online trading is offered through the comment.
Markets.com
24Option
IQ Option
BDSwiss
HotForex
Trade.com
Libertex
Plus500
XTB
InstaForex
IG Markets
GKFX
LionsFX
Valutrades
XM
IronFX
Blackwellglobal
FPMarkets
AmanaCapital
Admiralmarkets
Alvexo
Bizintra
Pepperstone
Windsorbrokers
FXPro
ForexTime
HYCM
FXGrow
TeleTrade
Trader.online
Marketscube
Finmaxbo
FXCC
Oanda
Forex.com
LCG
CMC Markets
FXCM
iForex
IFC Markets
Aaatrade
CFD Regulation Country by Country. The CFD trading services we are listing in this article are available in the following countries.
Europe:
Albania
Bosnia & Herzegovina
Bulgaria
Croatia
Czech Republic
Denmark
Estonia
Finland
France
Germany
Greece
Hungary
Iceland
Ireland
Italy
Kosovo
Latvia
Lithuania
Macedonia
Malta
Moldova
Montenegro
Netherlands
Norway
Poland
Portugal
Romania
Russia
Serbia
Slovenia
Sweden
Switzerland
Turkey
Ukraine
United Kingdom
Excluded: Belgium
North America
Belize
Costa Rica
Cuba
Guatemala
Honduras
Jamaica
Mexico
Nicaragua
Panama
Puerto Rico
The Bahamas
Excluded: United States
South America
Argentina
Bolivia
Chile
Colombia
Dominican Republic
Ecuador
Guyana
Paraguay
Peru
Suriname
Uruguay
Venezuela
Excluded: Brazil
Africa
Algeria
Angola
Benin
Botswana
Burkina Faso
Burundi
Cameroon
Central African Republic
Chad
Democratic Republic of Congo
Egypt
Eritrea
Ethiopia
Gabon
Ghana
Guinea
Guinea-Bissau
Kenya
Lesotho
Liberia
Libya
Madagascar
Malawi
Mali
Mauritania
Morocco
Mozambique
Namibia
Niger
Nigeria
Republic of the Congo
Rwanda
Sierra Leone
Somalia
South Sudan
Sudan
Swaziland
Tanzania
The Ivory Coast
Togo
Tunisia
Tunisia
Uganda
Western Sahara
Zambia
Zimbabwe
Middle East
Georgia
Armenia
Azerbaijan
Iran
Iraq
Syria
Lebanon
Cyprus
Israel
Jordan
Saudi Arabia
Kuwait
Bahrain
Qatar
United Arab Emirates
Oman
Yemen
Asia
Afghanistan
Bangladesh
Cambodia
China
China
India
Indonesia
Japan
Kazakstan
Kirgizistan
Laos
Malaysia
Mongolia
Myanmar
North Korea
Pakistan
Papua New Guinea
Philippines
South Korea
Sri Lanka
Thailand
Turkmenistan
Uzbekistan
Vietnam
Excluded: Hong Kong
Oceania: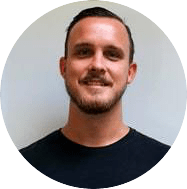 Adam Jarfjord is a Swedish day trader, investor, and copywriter. He works as head of content at BullMarketz.com and has been providing editorial content within the financial sector for more than 5 years.
Read more about him by visiting his LinkedIn profile or contact us directly to learn more about the team.