Find the best trading platform. You capital is at risk when trading. Be careful.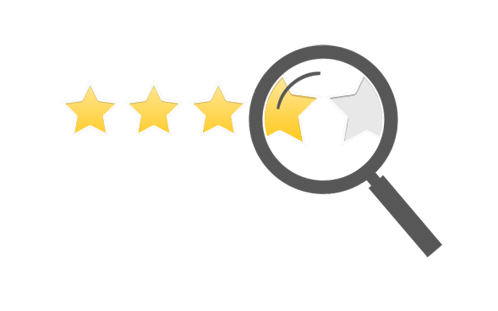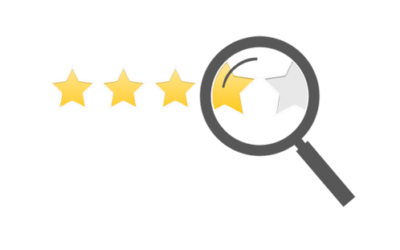 This is a Pocket Option Review, we are going to take a closer look at the broker? Is it a scam? Do they offer a demo?
Are you interested in online trading but don't know where to begin your search for a legitimate broker? Is PocketOption the option you are looking for? Let us help you decide.
The best way to start your search is with online reviews that will walk you through the requirements and provide comprehensive information regarding the trading platforms and robots that you may come across. And guess what? We offer some of the best.
Pocket Option
Name: Pocket Option, sometimes written pocketoption.
Platform: Binary Options.
Founded 2017.
Assets: Over 100+ assets.
License: IFRRC.
Minimum Deposit: 50 USD/EUR.
Demo account: YES – Recently added.
Minimum Trade Amount: 1 USD/EUR.
Return: 75%-95%
No charge on deposits.
Offers social trading.
We recommend that use you use a regulated broker instead, the list below only contains regulated and safe trading platforms.
Find the best trading platform. You capital is at risk when trading. Be careful.
Important: Pocket Option offers Binary Options, Esma renewed their prohibition on binary options for retail traders as of January 2nd. This means that retail traders should not be able to trade Binary Options. Since Pocket Option offers Binary Options, this is highly relevant. We advice our clients to open an account with a regulated trading platform.
The information is aimed at helping you find a trusted brokerage or software you can trade with regardless of which asset you're interested in. Over the years, we have reviewed hundreds of brokers, and on this page, you'll find a review of Pocket Option. In the review, we'll answer questions you might have about the broker as well as explain whether we think this is a good broker or not. So let's get right to it.
Pocket Option is a product that is run and operated by Gembell Limited which is registered in the Republic of the Marshall Island. The official registration number of the company is 86967, and the broker is licensed, but we'll talk more about that further down in the review.
PocketOption Review: Assets and Platform
The main factor that makes Pocket Option a great trading site is their huge payout rates which are close to 96%. In addition, there is also a wide selection of cryptocurrencies that you can trade as well as a range of other assets. In total, this broker offers approximately 40 cryptocurrencies which is more than pretty much any of their competitors, and there are roughly 60 other assets with most being currencies.
In terms of the trading platform, you won't find anything state of the art or over the top here. Instead, Pocket Option has focused on developing a simple platform that is easily comprehensible for beginners but perhaps not ideal for professionals.
Pocket Options Demo Account
Clients have the option of opening a Pocket Option demo account which is funded with $10,000 worth of virtual money. A demo account is a great tool that allows you to trade in a risk-free environment in order to practice trading and improving your skills. However, the demo account is not as well-equipped as their real account, and many of the features are somewhat limited.
Moreover, Pocket Option offers educational material that, in combination with the demo account, can help new traders get started with trading on their platform.
the services they offer. If they don't have a license, you need to avoid them. In Europe, there are several highly reliable regulatory bodies that one can trust such as the Financial Conduct Authority (FCA) in the UK and Cyprus Securities and Exchange Commission (CySEC) in Cyprus. However, there are also a few other regulatory bodies in the world that provide trading licenses but you need to be careful with which ones you trust.
In addition to being regulated, a broker should also have great reviews online and a good reputation among traders and other brokers. This is easily checked by reading our reviews and comparing brokers on forums and similar platforms.
In terms of Pocket Option, we are not fully convinced of their license situation, although the broker assures that they are 100% regulated and safe. Their license is from the International Financial Market Relations Regulation Center (IFMRRC), which is a smaller regulatory body. Also, the regulator is not a government entity but an independent organization that works with regulating brokers. We don't usually recommend brokers that aren't regulated by the FCA or CySEC, but in this case, we're not sure. And, in the end, having any kind of license is always better than not being regulated at all. In other words, it's up to you to decide what you think of Pocket Option.
Pocket Option's Downsides and withdrawals
Besides the questionable license situation, there is one other thing that makes us question this broker. Pocket Option provides contradictory information regarding the minimum amount that a trader can deposit to their account.
For instance, on their terms and conditions page, the minimum deposit is $5 while the minimum withdrawal is $1. At the same time, their payment options show that the minimum deposit is $50.
Now, this obviously makes us question the legitimacy of the broker, but it's not enough to consider the broker a scam.
Alternatives to Pocket Option
PocketOption is not a scam site per se. However, we think they need to be more serious and clear about their minimum and maximum deposit levels because right now they give off a questionable vibe that we don't know how to read.
Considering the uncertainties of this broker and the strange license, we recommend our readers and new traders to look for a more reliable broker instead. For example, Markets.com and 24Option offer great trading terms and platforms that have been designed to be as efficient for beginners as they are for day trading professionals.
To find out more about these brokers, we suggest you read our comprehensive reviews where we discuss their trading platforms and tools, the underlying assets they offer, licenses, reputation, etc. We also provide a detailed insight into what we think of the brokers and, more importantly, what other traders have to say about them.
So, instead of signing up for Pocket Option and risking being ripped off, we advise you to check out our Markets.com review and 24Option review. Alternatively, you can visit one of our broker guides where we've listed the best brokers based on different criteria such as which assets they specialize in and which regions they are active in.
We hope you enjoyed our review of pocketoption, if you are interested in in any broker, make sure to visit our site to see if they are legit or not.