Which broker is the Best Forex Broker UK? Are you a beginner or an advanced trader?
It doesn't matter, we got you.
We have invested over 150 hours and handpicked the best forex brokers available to traders in the United Kingdom.
Best Forex Trading Platforms For Beginners & Pros UK

1. FXTM – A Forex Broker for the Serious Trader
Forex Time, better known as FXTM, is one of the leading forex brokers in the UK as well as the rest of the world. FXTM has always been focusing on optimizing their forex services (you can tell by the name) even though they also offer CFDs and such.
Trading currencies with FXTM is exactly how you want and expect it to be to trade with a broker of this caliber.
Assets: forex, stocks, commodities, indices, etc.
Educational Material: Extensive with videos, written guides, and much more.
Demo Account: Yes, you can open an FXTM demo account and start trading without risk right away.
Read our FXTM review
Find the best trading platform. You capital is at risk when trading. Be careful.
2. Skilling  – A New Broker with a Great Product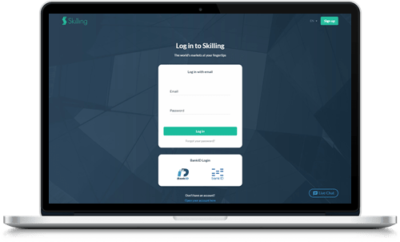 As discussed in detail on this page, there are many things one has to consider when looking for a good forex broker for beginners. However, one aspect that many traders and brokers overlook is the deposit limits.
You see, many new traders aren't comfortable with depositing hundreds of dollars when first getting started and that is where Skilling steps in. The lowest deposit amount that Skilling accepts is $50 which makes them an excellent choice for beginners.
Besides that, Skilling has an extensive selection of currency pairs available as well as hundreds of other instruments in case you want a bigger variety.
Educational Material: A decent selection of educational materials that we assume will grow over time as the broker is still quite new.
Demo Account: By signing up with Skilling, you automatically get access to a demo account.
Assets: 300+ assets with most being currency pairs.
Read our Skilling review
Find the best trading platform. You capital is at risk when trading. Be careful.
3. eToro – Forex Copy Trading that suits beginners.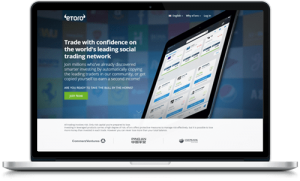 eToro is a great option simply because they are one of the biggest forex brokers out there and they excel in copy trading.
Now if you are a beginner, copy trading can be very interesting as it lets you follow and copy other traders.
In other words, you can avoid doing all the time-consuming analytic work and start trading right away.
And don't forget to interact with other traders using the eToro social trading network.
Educational Material: There is a lot of material to dig your teeth into but the social network is the best source of knowledge when using eToro.
Demo Account: Yes, eToro has an unlimited demo account for all traders and it's even before you sign up
Assets: Forex, stocks, ETFs, cryptocurrencies, you name it and eToro offers it.
Read our eToro Review
Find the best trading platform. You capital is at risk when trading. Be careful.
4. Trade.com – A Forex Broker of World Class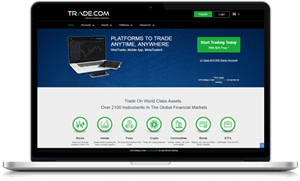 An excellent UK forex broker that suits beginners.
Anyone who knows anything about us should know that we have a weak spot for MetaQuotes software and that is exactly why Trade.com qualifies as one of the top forex brokers in the UK.
Besides offering forex trading on MT4, Trade.com gives its users access to the MetaTrader 5 as well as a very fine-tuned and well-designed trading experience.
If you need a new broker to trade forex with, we suggest you give Trade.com a try by using their demo account.
Platform: MetaTrader 4, MetaTrader 5 and DMA opportunities
Demo Account: Yes
Read our Trade.com Review
Find the best trading platform. You capital is at risk when trading. Be careful.
5. AvaTrade – Another well known and safe Forex Broker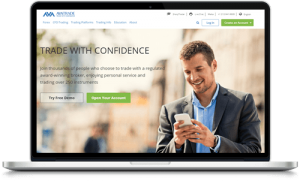 Another top FX trading platform for UK traders, also regulated in the United Kingdom and thus safe to trade with.
Even better spreads than markets.com and a ton of educational material to help improve your forex trading.
World class trading platform.
One of the best spreads in the industry.
30:1 leverage for forex.
50+ currency pairs including major, minor and exotic forex pairs.
Free forex demo account: Yes.
Find the best trading platform. You capital is at risk when trading. Be careful.
6. IG Markets – One of the top dogs, perhaps best for advanced traders.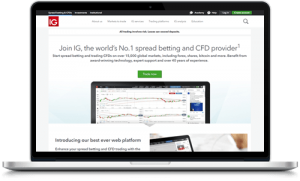 IG Markets is a part of the brand IG Group which is one of the oldest and most well-established financial organizations in the UK.
Their flagship product is IG Markets which is a world-leading forex and CFD broker that's aimed to anyone from a complete beginner to a seasoned professional.
Educational Material: IG Markets might very well have the most comprehensive educational material of all forex brokers.
Demo Account: Yes! Their demo account can be used to test forex trading, CFD trading, and spread betting.
Assets: Over 10,000 underlying assets with currency pairs being the second largest asset class after stocks.
Read our IG Markets Review
Find the best trading platform. You capital is at risk when trading. Be careful.
7. Plus500 – Another CFD broker with many assets.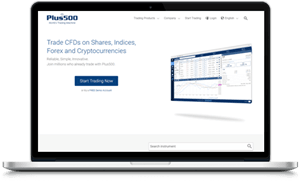 Plus500 is a public company listed in the UK and they are known for delivering a high quality and simple to use the product, especially their in-house designed platform.
This makes them a great CFD-forex broker if you are just starting out.
Make use of their free demo account and try trading on CFDs before you deposit any money.
Demo Account: Yes, you can open a Plus500 demo account today and test their platform out before you start trading for real money.
Assets: CFDS for Forex, stocks, cryptocurrencies, and much more.
Read our Plus500 Review
Find the best trading platform. You capital is at risk when trading. Be careful.
BullMarketz.com provides detailed and constantly updated broker reviews that help people from all over the world find reliable online trading services. All of our recommendations are based on rigorous testing done by a team of professionals and are guaranteed to be unbiased and neutral at all times. To be listed as a forex trading platform on our website the broker has to be regulated and licensed by the FCA or CySEC.
Other Forex Providers in The UK:
Find the best trading platform. You capital is at risk when trading. Be careful.
Find the best trading platform. You capital is at risk when trading. Be careful.
What Did We Look at During The Test?
We, and pretty much anyone else trading forex on a professional level, have four main requirements for any forex trading platform suitable for beginners.
All UK forex brokers must deliver on:
Safety and Transparency – A broker needs to be safe to use and have a license from one of the leading regulatory bodies in the world, for example, FCA in the UK and CySEC for the rest of the European Union. The broker also needs to be transparent with their numbers, intention, and terms. Without this, a broker can't be considered safe to use and should be avoided. Read more about safety further down on the page.
Assets – Without access to the right currency pairs, you won't be able to trade, and the broker will be useless to you. Therefore, we expect all the top brokers to offer the main currency pairs as well as at least a few minors and a couple of exotic ones. Anything in addition to that is great.
Platform – The broker's platform and software need to be easy to use for beginners. A platform that is too advanced and complicated will make your learning process longer, and it will most likely result in you losing more money than necessary. Therefore, all the brokers listed below have great forex platforms for beginners.
In addition to these three requirements, we look at other factors too.
For example, as a beginner, it's especially important that the broker has good customer service and great educational material.
FCA regulated FX Brokers in UK

Another equally important factor to consider is regulation and licenses.
A broker operating in the UK needs an FCA  license (Financial conduct authority). Without such a license, a broker cannot legally accept UK based clients.
Therefore the first thing you need to do is to make sure that the broker is regulated by the FCA.
Not anyone can just launch a broker in the UK and start accepting forex traders.
All brokers operating their business in the UK will need to have a license from FCA. Financial conduct authority. Getting an FCA license is not easy, your product and trading conditions need to be of the highest quality.
It is crucial that the broker you choose is regulated and licensed by the FCA, otherwise, you are likely dealing with a scam or illegitimate broker. 
Forex trading is associated with high risk, but all risks can be managed. Trading with an unregulated broker introduces a very high risk.
If you look around the web you will be able to find a lot of unregulated brokers and scams. You don't want to be associated with unregulated brokers.
As an example, a broker regulated by the FCA, but not following the minimum requirements set by the FCA, will be fined. Or even worse, might lose their license.
An unregulated broker operates without the insight of the FCA and they can pretty much do whatever they want with your money. Freeze the account, manipulate the market or even worse, cease to exist.
Financial Conduct Authority
The FCA (Financial Conduct Authority) is a financial regulatory in the UK, they are operating their business independent from the United Kingdom Government.
The FCAs main purpose is to enforce regulation and provide licenses to financial firms.
The FCA regulates these financial firms to provide safety and maintain a good climate in the financial markets in the UK. The FCA was previously called FSA.
The FCA is a big reason why many of these FX companies have offices in London. In fact, the FCA themselves have their headquarters in London.
The FCA has the power to regulate conduct related to marketing for trading platforms and currency brokers such as Plus500 and eToro.
They are responsible for setting the trading conditions and minimum requirements of the brokers.
As an example, they have prohibited bonus payouts and regulated how the brokers are allowing to do marketing.
The bonus was simply a way to attract new traders, once they accepted the bonus it came attached with impossible turnover requirements. It made little sense to allow it.
Another way they have taken action is that all marketing needs to come with a risk warning attached. "You capital is at risk" or similar.
The FCAs main purpose is to protect the traders in the United Kingdom.
Forex Brokers Tips & Tricks
Are you still with us? We have gone through the best forex brokers and forex trading platforms in UK, now its time to look at how you maximize each broker and get the most out of them. 
Looking for something else? 
In addition to the brokers provided above, we have listed the best trading products based on many other criteria in order to accommodate as many traders as possible.
Let's Round Up This Article
Forex trading for beginners in the United Kingdom is a complex subject, while easy in theory, forex trading is hard in reality. 
In addition to everything we've mentioned on this page, we want to offer a few well-needed tips for any beginner.
The most important is to take it easy, to begin with. After you've found yourself a good forex broker, we suggest you start off with a demo account. Whenever you start feeling comfortable with the demo trading we recommend you move on to depositing a smaller amount of money.
Don't put yourself in unnecessary risk and make sure you learn the necessary skills and you'll be trading like a professional before you know it.
Also, never invest money you can't lose, even with the best forex brokers in the UK. And never, ever chase your losses.
Losses are something that happens to everyone and something that you have to accept.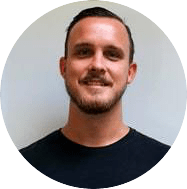 Adam Jarfjord is a Swedish day trader, investor, and copywriter. He works as head of content at BullMarketz.com and has been providing editorial content within the financial sector for more than 5 years.
Read more about him by visiting his LinkedIn profile or contact us directly to learn more about the team.