Today's market offers a range of different ways that one can invest in and trade with stocks and other assets, and depending on the broker you use, the number of payment options differs. One of the most popular ways to buy stocks is with Skrill which is one of the world's leading online payment services. As experts when it comes to buying stocks, we thought we'd share our insider tips on how to buy stocks with Skrill, recommendations for the best brokers to use, and more. So let's get to it.
Find the best trading platform. You capital is at risk when trading. Be careful.
What is Skrill?
Skrill, formerly Moneybookers, is a British online payment service similar to PayPal. They offer a range of payment options, digital wallets, currencies, and most importantly, smooth money transfers online. In addition, they also provide prepaid MasterCards.
Skrill is fully regulated by the Financial Conduct Authority (FCA) in the UK where it's also registered as a Money Service Business. This means that Skrill is completely safe to use for storage of funds and payments. It also means that many online services have partnered up with them, including several of the biggest online brokers in the world.
Today, Skrill is owned by Paysafe Group who also owns and operates Neteller – Skrill's largest competitor.
Benefits of Buying Stocks with Skrill
Why would you buy stocks with Skrill when you could use other more "traditional" payment methods? Well, there is, in fact, several benefits of using Skrill compared to other payment methods.
Skrill is 100% online based and the integration between this service and other online services has been optimized to work as smoothly as possible.
By using Skrill to fund, for example, a trading account with a broker that sells stocks, you can avoid international transaction fees that are usually applied to bank transfers. In fact, Skrill prides themselves on offering zero fees for transactions.
Since Skrill is licensed and regulated by the FCA, they are obliged to only partner with other licensed and safe businesses. That means that if a stockbroker offers Skrill, you know it's a reliable service. (Skype, Steam, and William Hill are only some of their 15,000 trusted partners).
Certain top stockbrokers online provide a handful of payment options, and if you don't want to make a regular bank transfer or use your credit card to buy stocks, Skrill is an excellent option.
Our favorite part about using Skrill to buy stocks is that transactions are performed immediately, while when using a credit card it can take up to 24 hours, and a bank transfer can take several business days.
Still not convinced? What about Skrill's 20+ million customers? Do you think they would be relying on the service if it didn't offer some great benefits? Definitely not.
Register a Skrill Account
Before you can start buying stocks with Skrill, you need to open and fund an account with Skrill. But don't worry, this is very easy, and you'll be done very soon.
All you need to open a Skrill account is a private email address and the ability to verify your identity with a national ID (passport or driver's license) and potentially a utility bill.
After the account has been registered and Skrill has approved you, you can fund your account and start using it. It's really as simple as that, and there are no hidden fees, issues, or lengthy waiting times to be concerned about.
Is it Safe to Buy Stocks with Skrill?
We want to cover one last thing before we start talking about how you actually buy stocks with Skrill and that's safety because we often get asked if it's safe to use Skrill for investments and trading.
The truth is that Skrill is just about as safe as any other major payment method including credit cards and PayPal and there is really nothing to worry about. How do we know this?
As mentioned, Skrill is a registered Money Service Business and licensed by the FCA, which means the British government oversees and audits Skrill. There is, in other words, no way for Skrill to try and rip customers off, let alone get away with it. More importantly, it means that Skrill, like any other bank or safe payment method, is legally obliged to only partner with other reliable and safe services and to follow strict guidelines regarding money laundering. In fact, if Skrill would get caught doing business with a scam service, they would risk losing their license and all of their customers, and that's not a risk they would ever take.
In turn, this means that every broker that Skrill has partnered with is safe, meaning you can assume that any broker offering Skrill is also licensed and regulated, but more about that in a second.
This Is How You Buy Stocks with Skrill
With that out of the way, let's dive into how one actually buys stocks using Skrill.
What you have to understand is that you can't buy stocks directly from an exchange using Skrill, but there is nothing unusual about that. Instead, you have to use a broker that supports Skrill and that sells stocks.
Most brokers that offer Skrill as a payment option are so-called CFD brokers, and we have listed the best ones below.
In order to buy stocks from these brokers, you first need to set up a brokerage account. This process is very straightforward, and you can read more about it in the broker reviews we've linked to below. However, in short, all you need to do is provide some personal information and verify your identity, similar to what you did when first opening your Skrill account.
As soon as that is completed, you can start buying stocks with Skrill. To do so, you will make a transfer from your Skrill account to your newly opened brokerage account, and then you can start buying stocks and trading other assets.
For you to better understand how easy this actually is we'll break down the process, step by step.
Open a Skrill account and fund it with money you want to use for stocks.
Read our broker reviews (below) and find a broker that you like.
Register an account with the said broker.
Fund your brokerage account using Skrill and start trading.
In other words, you can be up and running within a few hours at the most.
The Best Brokers Offering Stocks with Skrill
Not every broker out there has support for Skrill so you need to be careful when selecting the trading service you want to use. That being said, Skrill is one of the most popular payment methods in the financial trading industry, and there is a large range of brokers supporting Skrill.
We understand that you probably don't want to spend the time searching for and evaluating all of these Skrill stockbrokers so we thought we'd help you. Below is a list of the top five Skrill brokers that you can use to buy stocks, and we encourage you to stick with one of them.
Note! That these are not the only brokers that support Skrill, but they are the best, safest, and easiest to use which is why we recommend them.
To learn more about each broker you can click any of the links and be redirected to our comprehensive and completely unbiased broker reviews.
These Are the Best Skrill Stock Brokers:
1. Plus500 – Award-winning Platform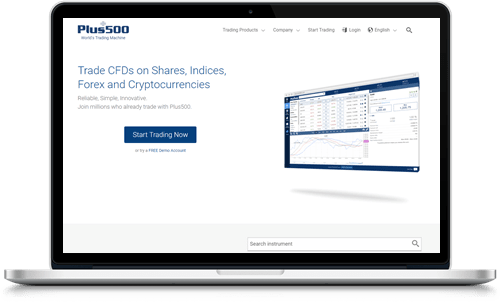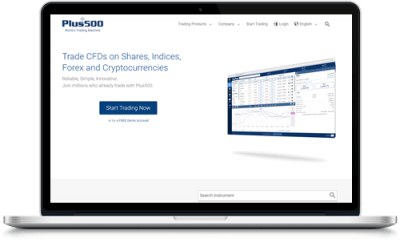 Plus500 is a CFD broker based in Israel and authorized by FCA in England and by Cysec in Cyprus. They are also listed on the London Stock Exchange.
This is a state of the art broker with an award-winning trading platform and a great selection including some of the most popular stocks from around the world.
Naturally, Plus500 allows you to trade CFDs using Skrill as a payment method, but if you're not sure if the broker is a good match for you, we suggest you open a Plus500 demo account first to try it out.
Platform: Plus500
Stocks with Skrill: Yes
License: FCA & CySec
Demo Account: Yes
Fees: Fair
Read our Plus500 Review
2. eToro – Innovative Solutions To Help You Buy Stocks with Skrill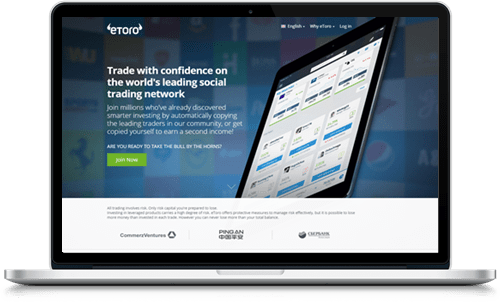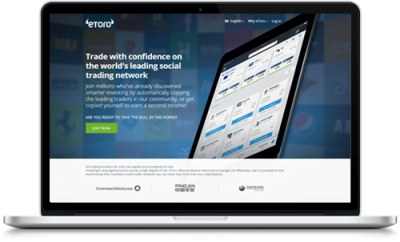 eToro is one of the most innovative brokers in the industry and one of few that has developed a completely unique product.
The eToro copy trading platform lets you copy other traders and investors so that you can benefit from their analytic work instead of having to analyze the stock market on your own.
Not only does this save you time, but it increases your potential profit rate. In fact, eToro has one of the highest numbers of successful customers out of all the brokers.
Platform: eToro
Stocks with Skrill: Yes
License: CySEC
Demo Account: Yes
Fees: Good
Read our eToro Review
3. IQ Option – Modern Trading for the Modern Trader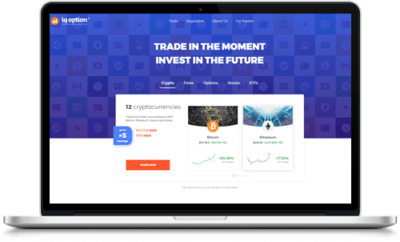 In our opinion, IQ Option offers one of the most exciting trading platforms in the industry. The stock product is clean and easy to use with innovative features and a super clean design.
In addition, IQ Option is one of the fastest growing brokers right now, and they are constantly working on adding to their already impressive selection of tradable assets. Stocks, forex, and cryptocurrencies are their focus, and they have had support for Skrill for years.
Platform: IQ Option
Stocks with Skrill: Yes
License: CySEC
Demo Account: Yes
Fees: Fair
Read our IQ Option Review
Other Ways To Buy Stocks
In addition to buying stocks with Skrill, there are brokers supporting most popular payment methods meaning you can buy stocks in pretty much whatever way you prefer. Just be careful when choosing a broker to use and always ensure that you are safe and that the broker you use is fully licensed and regulated.
We started this website to help people like you find brokers that fit their requirements and offer the assets they are interested in, and thus we have listed all the best stockbrokers based on a range of criteria. Our point is that we can help you find a broker even if you don't want to use Skrill and we mention a couple of examples below.
Buy Stocks with Credit Card
Most people today prefer to buy their stocks with a credit or debit card connected to their regular bank account since it's one of the easiest ways to do so. Similar to this page, we have listed the best stockbrokers offering credit cards and encourage you to take a look at that list.
Buy Stocks with PayPal
Skrill is a very popular electronic payment service but it is not yet as popular as PayPal. Because of that, many people would rather use PayPal to buy stocks than Skrill. However, there are not as many brokers that support PayPal as there are Skrill which makes the task of finding the best broker harder. Luckily, we can help you with this too and advise you to check out our list of the best brokers to buy stocks with PayPal.