The days of limited, lagging, and frustrating mobile trading are long gone. In fact, trading apps are now an integral part of every brokers' arsenal. Today, every broker that wants to be taken seriously needs to offer a great forex trading app, otherwise, they will be overseen and quickly forgotten.
Let us give you the answer for the best forex trading apps in UK below:
Find the best trading platform. You capital is at risk when trading. Be careful.
For every year that passes, the software we rely on for our trading goes through major developments and lately, nothing has been developing as fast as the forex trading apps. It's a tool that all brokers have offered for years, but up until recently, it wasn't very important since the technology wasn't good enough to excite anyone. But the technology has now caught up, and the best forex trading apps are now much better than anyone could have ever expected.
For example, a good forex app lets you not only oversee and follow your open positions but they let you open and close new positions freely and they can even be used for analytic work with optimized mobile charting tools. In other words, you can handle every part of your portfolio directly on a tablet or a smartphone.
Since the industry has become so prominent, it's become increasingly more important to make sure that you use the best trading app available, which is why this list was created in the first place.
We have spent long days and even longer nights testing and evaluating trading apps from hundreds of brokers and have managed to slim down the list to the five best forex trading apps in the UK. You can find the complete list further down on this page, but first a few background facts.
What Makes a Good Forex Trading App?
Before we get started with our recommendations, we wanted to provide insight into how our evaluation process works and why these apps can be considered the best apps.
Naturally, what software you like is a very personal choice and what works really well for us might not work as well for the next person. Although, there are a few aspects that we all can agree on that are necessary for the best mobile software.
For example, a forex trading app in the UK needs to be state of the art and available on at least all new Android and iOS devices, but preferably also on Windows phones. It shouldn't matter if you like to trade on an iPhone or an Android tablet. Also, the app needs to be easy to use and have all the tools we need to trade on the go including deposits and withdrawals. But besides the obvious, there are more specific features that set the average trading app apart from the best forex trading apps.
In our opinion, the best UK trading apps are available to use with demo accounts, they have unique features that other apps don't provide, they are aimed towards the British market, and they need to be able to handle large trading volumes so even the most active day trader can enjoy them.
If there is anything special about any of the apps we're about to recommend, we've pointed it out. Otherwise, we've focused our attention on summarizing what makes each and every trading app so good.
Read our UK Forex Trading App Reviews & Compare Apps
Below is a list of the best forex apps based on our experience as traders as well as the many hours we've spent reviewing and testing different software. In addition, we have searched in forums and read other everyday users opinions to try and paint a picture of what others think as well, and in this case, they agree with us.
One last thing before we get to it. You might be shocked to see that some of the largest brokers have been left out of this list and it's not necessarily because their apps are bad. The problem is that many forex brokers offer the MetaTrader 4 and the MetaTrader 5 mobile platforms which essentially means it's the same as other brokers. So, in order for us to avoid recommending the same app several times, we've kept this list focused on different apps.
You can click any of the provided links to get more information and to be redirected to our full reviews and the broker's sign up page.
The Best UK Forex Trading Apps Right Now Are:
Plus500 is perhaps the best broker on the UK market, period. They've definitely managed to develop one of the top trading apps, and that is an impressive feat on its own. The app was developed by Plus500's own team and is both sleek and very easy to use. What really separates the Plus500 app apart from every other app is that is compatible with Apple Watch. Compared to the regular app, the Apple Watch app is limited, but we think it's an excellent and highly innovative solution
Find the best trading platform. You capital is at risk when trading. Be careful.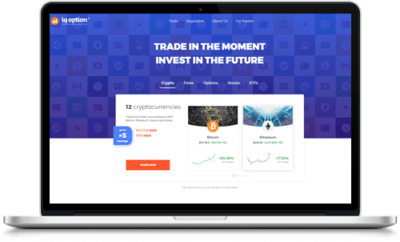 2. IQ Option
IQ Option has established themselves as a driven and inspiring leader in a highly competitive space. Their urge to be innovative and offer the most advanced tools available is
what has landed them a spot on this list. Not only is the IQ Option trading app easy to use but it is also one of the most technologically advanced mobile software we've ever used. In fact, the IQ Option app is ranked as the #1 forex trading app in 28 countries including the UK. Cryptocurrency traders should pay extra attention to this broker since they have been working hard to create the best cryptocurrency platform in the world.
Find the best trading platform. You capital is at risk when trading. Be careful.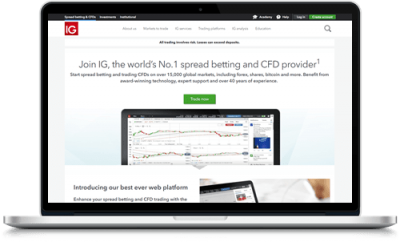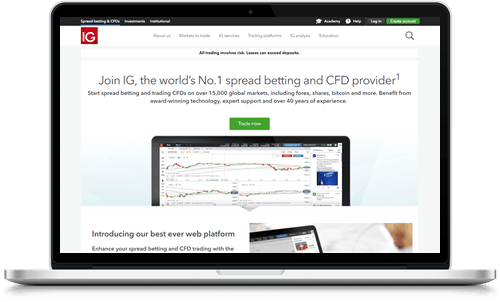 3. IG Markets
IG Markets is a top forex broker based in London and also one of the most experienced brokers in the industry. When it comes to forex trading on your mobile device, IG Market has a state of the art trading app, and even though IG Markets works with MetaTrader 4, they've decided to develop their own forex trading app. And let us not forget that IG Markets provides spread betting on the forex market which means you can trade tax-free using the IG Markets app.
Find the best trading platform. You capital is at risk when trading. Be careful.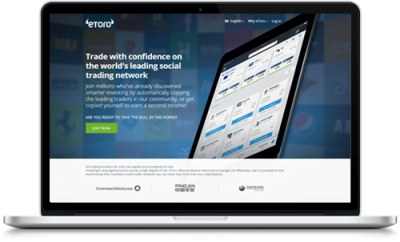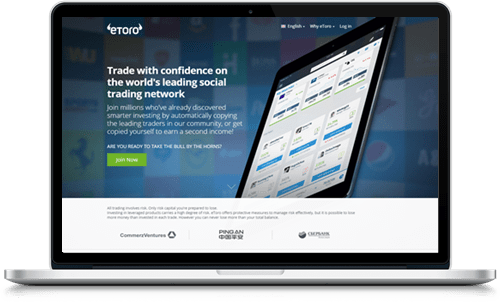 4. eToro
eToro is the only established social trading network and the leading copy trading broker in the forex sphere. The reason why they are so established and popular is that they work hard on developing stable and easy to use software that allows traders to interact with and copy others. A while back eToro went through an extensive facelift, and they managed to make their already industry-leading forex copy trading app even better.
Find the best trading platform. You capital is at risk when trading. Be careful.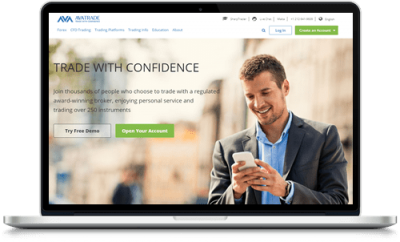 5. AvaTrade
AvaTrade has made a name for themselves as one of the leading software developers around. In addition to having five trading platforms for desktop users, AvaTrade also offers a forex trading app called AvaTradeGo, and it's one of the most advanced mobile trading apps on the market right now. Note that your AvaTrade account also gives you access to download the MetaTrader 4 mobile app.
Find the best trading platform. You capital is at risk when trading. Be careful.