The interest in trading cryptocurrencies has never been higher in the UK and internationally, and the market for cryptocurrencies as CFDs is growing at record speeds. However, before you start speculating on cryptocurrency prices, there are a few things you need to consider. The most important is that you only use the best cryptocurrency brokers.
So which are the best cryptocurrency brokers in the UK? Let's find out.
Find the best trading platform. You capital is at risk when trading. Be careful.
All of our recommended brokers in the UK have a license from the FCA or the CySEC which means they are able to operate in the UK. Both agencies are very strict and getting a license from them is not easy, and therefore you can trust the companies that have gone through the process.
Most brokers offer between 3 and 10 cryptocurrencies, eToro and IQ Option are two of the brokers that offer the most cryptocurrencies. Bitcoin, Ethereum, XRP, and Litecoin are almost always offered.
CFD trading on cryptocurrencies is a simple way to buy and sell crypto without unnecessary hassle. Though you need to be aware there will be some costs, as always, fees are a necessary evil.
Best Cryptocurrency broker UK
While there are many brokers who offer cryptocurrencies, the 5 brokers listed on this page are our top picks. We recommend that you check these brokers out if you are interested in trading cryptocurrencies.
Set up a free demo account and try the platform
Before you rush and make a deposit with one of these brokers, we advise you to set up a free demo account. With this demo account, you can try the platform and try trading cryptocurrencies without risking any capital. This way, you will be able to understand if the broker you picked is the right broker for you before you start trading.
Best Crypto Brokers UK
How do we decide who is number one? And how do we make sure to only make safe recommendations? First of all, we spend A LOT of our time trying and testing these brokers out. And once a broker has passed our test we write an in-depth and unbiased review of them. Also, we only review and list regulated brokers. For the UK, that means that any broker listed in this section is regulated by the FCA or the CySEC.
Our recommended brokers are regulated and licensed to operate within the UK (FCA, CySEC)
Almost all brokers have more than one license (FCA, CySEC and similar)
The brokers we list have successfully passed our strict requirements to be able to qualify for our list
Most of the brokers offer a completely free demo account when signing up
You will almost always see Bitcoin, Ethereum, and Litecoin being offered Although, most brokers offer more cryptocurrencies than the three mentioned above
Top 5 Cryptocurrency Brokers in the UK
eToro is the one broker that is really trying to keep up with IQ Option when it comes to cryptocurrency trading. They offer a great selection of exciting cryptocurrencies as well as unique features such as copy trading and a social network. eToro is also working on launching their own cryptocurrency exchange sometime during 2018.
Assets: 10+ cryptocurrencies with more being added regularly
License: FCA and CySEC
Demo Account: Yes
Read our eToro Review

Find the best trading platform. You capital is at risk when trading. Be careful.
2. Markets.com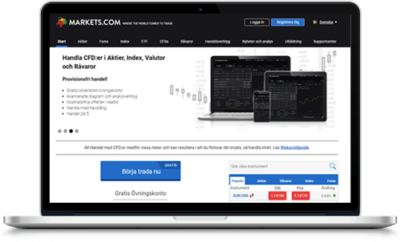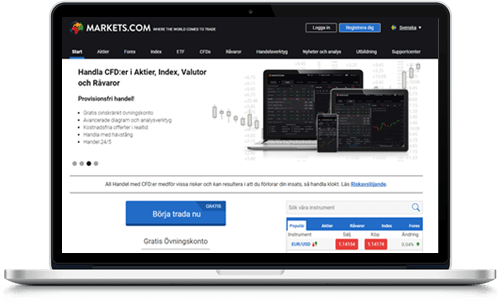 Markets.com has been one of our favorite
CFD brokers
for many years so we were especially excited when they added cryptocurrencies to their selection. Recently, Markets.com upgraded from the MetaTrader 4 to the MetaTrader 5 enabling some of the best cryptocurrency trading in the world. In addition to cryptocurrencies, Markets.com offers 2,000 other assets.
Assets: 6 digital currencies
License: FCA and CySEC
Demo Account: Yes
Read our Markets.com Review
Find the best trading platform. You capital is at risk when trading. Be careful.
3. IQ Option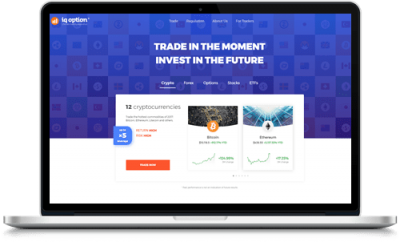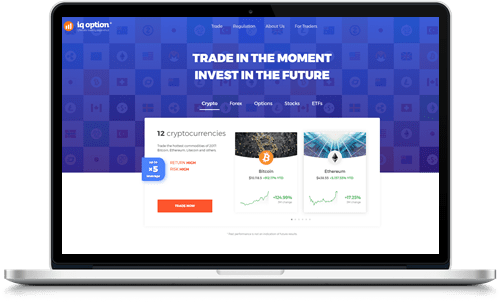 There is no arguing that IQ Option is the best cryptocurrency broker in the world. Not only were they one of the first to offer cryptocurrencies as CFDs but they also have one of the largest selections. In addition, IQ Option lets you buy cryptocurrencies as you would on an exchange and in the spring of 2018 IQ Option launched their own cryptocurrency exchange Hodly.
Assets: 12+ cryptocurrencies ranging from the top ones to smaller altcoins
License: CySEC
Demo Account: Yes
Read our IQ Option Review

Find the best trading platform. You capital is at risk when trading. Be careful.
4. Plus500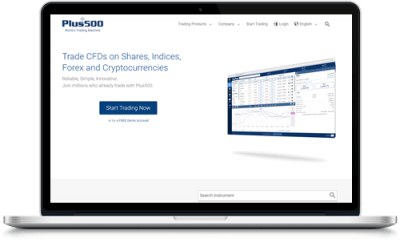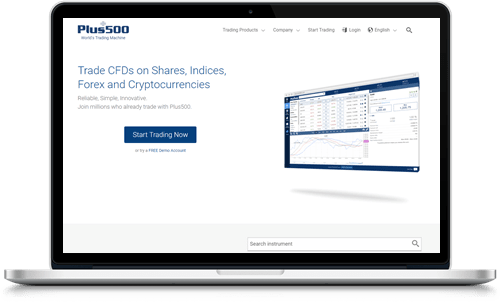 Plus500 is one of the best
CFD brokers
in the industry which is why they qualified for this list. For the longest time, Plus500 focused on stocks and forex, but in 2017 they also jumped on the cryptocurrency bandwagon. Thanks to their industry leading platform, excellent features and accounts, and over-all incredible trading experience, Plus500 is one of the best CFD brokers on the planet.
Assets: 10+ cryptocurrencies
License: FCA and CySEC
Demo Account: Yes
Read our Plus500 Review

Find the best trading platform. You capital is at risk when trading. Be careful.
5. Libertex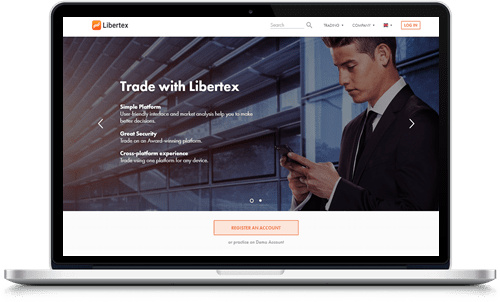 Libertex is an innovative broker based in Russia but with an international reach. They were quick to benefit from the cryptocurrency boom in 2017 and currently offer the largest selection of digital currencies that we've seen. Also, their cross-platform is very easy to use to trade cryptocurrencies and other assets making them a top cryptocurrency broker.
Assets: 20+ cryptocurrencies
License: CySEC
Demo Account: Yes
Read our Libertex Review

Find the best trading platform. You capital is at risk when trading. Be careful.
What Is the Main Difference Between Buying and Trading?
One of the biggest differences is that when you buy Bitcoin or any other cryptocurrency with an exchange you will actually own that cryptocurrency and you also have to store it somewhere safe. When you trade with a broker, you do so through CFDs, and you don't actually own the cryptocurrency. Instead, you enter into a contract with the broker. The contract will state how much the currency is worth at that time, and once you sell it your profit is determined by the spread.
We would argue that it is less hassle to trade a cryptocurrency than to buy it and store it.
Another key benefit of trading is that the brokers you will be trading with are regulated by the FCA and thus safe to trade with compared to exchanges that, in some cases, are unsafe and unreliable. Every week there is a new exchange hack, and they get worse and worse each time.
Benefits of Trading Cryptocurrencies
The information above does not suggest that buying through an exchange is a bad idea. However, since you landed on this page interested in trading, we will list some of the benefits of trading here.
You don't actually own and have to store the coin. Setting up a wallet can be complex.
The brokers are fully regulated to offer their services. This means it is a lot safer than unregulated crypto businesses, no matter how good they seem. The FCA closely monitors these companies. No one is watching the crypto exchanges.
You can use a free demo account, try it out and see what the fuss is about before you decide to invest.
The brokers offering crypto also offer many other interesting trading opportunities. Additionally, they have often been in business for a long time, and therefore we have more trust in them.
You will be able to make use of leverage, something brokers offer and not exchanges. With leverage, you can earn more profit, but also suffer bigger losses so be careful.
Are There Any Drawbacks?
The risk used to be quite high for cryptocurrency trading since the leverage offered was sometimes 1:500. However, this has changed with the ESMA's new regulations, and now the leverage cannot exceed 1:2 which is a lot safer. Though different regulators impose different rules. This means that some brokers might still allow a leverage exceeding 1:2. We urge our clients to trade carefully if you are using leverage.
Another problem is the fees associated with trading cryptocurrencies, but these fees apply regardless of whether you use a broker on an exchange. Though it is very important that you are aware of the possible fees the broker you want to use have. That way you won't run into any nasty surprises.
Are Cryptocurrency Brokers Safe?
We have great news for you. In many ways, cryptocurrency brokers are the safest way to trade cryptocurrencies and let us tell you why.
Today the cryptocurrency industry is worth hundreds of billions of dollars which makes it an obvious target, especially for hackers since the industry is completely based online. Now, what most cryptocurrency exchanges lack are security systems that are good enough to keep intruders out as we've seen in all the major exchange hacks that have happened in the past couple of years.
The difference between a cryptocurrency exchange and a cryptocurrency broker is that the broker doesn't own or store the assets you trade. Instead, they create contracts that you trade with. Moreover, they have to follow very strict regulations and guidelines when it comes to storing customers' funds, and most of the money is kept in cold storage. That also means that brokers are less of a target than exchanges and that cyber attacks are much rarer.
Based on this information, cryptocurrency brokers are safer than other services offering cryptocurrency trading. However, not all brokers are safe, and you need to make sure you only use regulated and licensed brokers with a good reputation.
The easiest way to ensure that you use a safe broker is to only stick with the services recommended on this page or elsewhere on our site, as mentioned before. We would never recommend a broker that wasn't safe and wouldn't even consider reviewing a broker that we weren't okay with using ourselves.
Want to stay safe while trading cryptocurrencies? Then stick to the cryptocurrency brokers that we have reviewed and recommended.
All this being said, you always run the risk of losing the money you invest, and that's not something you can get around. Although, there are ways you can minimize the risk such as education, practice, detailed analytic work, demo accounts, and a lot of common sense.
Other Top Brokers for Specific Assets
Hopefully, you have a good idea of which brokers are the best cryptocurrency brokers in the UK, and also why they qualify as the best brokers. However, we realize that not all of you are into cryptocurrency trading and that even more of you, just like ourselves, want to combine your cryptocurrency portfolio with other assets.
In order to help you get the best of both worlds, we've taken the time to evaluate, test, and review brokers that focus on other types of trading and assets as well. Some of the brokers we've listed above are actually some of the best brokers in the world meaning the excel at offering other assets besides cryptocurrencies. Therefore, some of the above-mentioned brokers might show up in another broker list, while others might not.
Best Forex Trading Platform in the UK
Many of the cryptocurrency traders today either day traded forex before they got interested in cryptocurrencies, or they got interested in forex trading after they started trading cryptocurrencies. Regardless of which group of trader you belong to, you'll need access to the best forex trading platforms UK. The guide we just linked to is similar to this one, but it focuses on forex trading instead. Also, several of the best cryptocurrency brokers can be found on this list of the best forex brokers.
Best Online Stock Brokers in the UK
Maybe you want to give stock trading a go since stocks share several similarities with cryptocurrencies, and we can help you with that as well. In our list of the best online stock brokers in the UK, you can find brokers offering stocks directly from the exchange as well as CFD brokers offering stocks as derivatives. The list includes one of the top financial firms in the UK, and you should definitely check it out.
While you're at it, you can take a glimpse at the best share dealing platforms UK and the best trading and investment account UK.
Best Trading App in the UK
Are you one of the guys that prefer to trade cryptocurrencies and other assets on your smartphone? Then you have to check out our list of the best trading apps in the UK. In that particular list, you can find the best mobile trading apps for cryptocurrencies, forex, stocks, spread betting, and much more.
Final Words
Don't forget to sign up with a demo account to test the brokers we recommend before you transfer money to your account. By doing so, you can ensure that you only sign up for a broker that you really like and that offers exactly the tools and features you need without risking any money.
All of the cryptocurrency brokers listed on this page, as well as any other broker listed elsewhere on this site, offer demo accounts.