All our recommended brokers in the UK have an FCA license and hence, they are able to operate in the UK. FCA is very strict and getting a license from them means the product is safe.
Most brokers offer between 3 and 10 cryptocurrencies, eToro and IQ Option are the brokers that offer the most cryptocurrencies. Bitcoin, Ethereum, and Litecoin are almost always offered.
CFD Trading on cryptocurrencies is a simple way to buy and sell crypto, without unnecessary complexity. Though you need to be aware there will be some costs, as always, fees are a necessary evil.
Find the best trading platform. You capital is at risk when trading. Be careful.
Best Cryptocurrency broker UK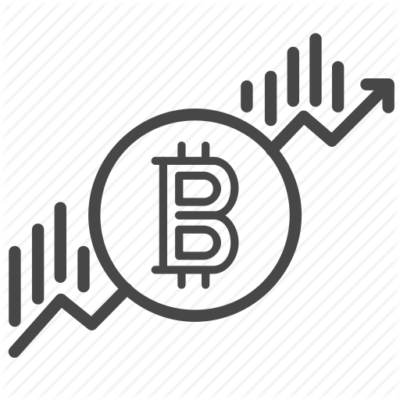 While there are many brokers who offer cryptocurrencies, these 3 brokers are our top picks and we recommend that you check these out if you are interested in trading cryptocurrencies. They are of course all regulated and safe to trade cryptocurrencies with.
Set up a free demo account and try the platform first
Before you rush and make a deposit with one of these brokers, we recommend that you set up a free demo account first, with this demo account you can try the platform and try trading cryptocurrencies without risking any capital. This way, you will be able to understand if the broker you picked is the right broker for you.
Best Crypto Brokers UK
How do we decide who is number one? and how do we make sure to only make safe recommendations?  First of all, we spend A LOT of our time trying and testing these brokers out. And once a broker has passed our test, we write up in-depth reviews about them. Also, we only review and list regulated brokers. For the UK, that means that any broker listed in this section is regulated by FCA.
Our recommended brokers are regulated and licensed to operate within the UK  (FCA)
Almost all brokers have more than one license (FCA, CySEC and similar)
The brokers we list have successfully passed our strict guidelines and qualified to be listed
Most of the brokers offer a completely free demo account when signing up.
You will almost always see Bitcoin, Ethereum, and Litecoin being offered. Though most brokers offer more cryptocurrencies than those 3.
What is the main difference between buying and trading?
One of the biggest differences is that when you buy bitcoin or any other cryptocurrency with an exchange you will actually own that cryptocurrency and you also have to store it somewhere safe. When you trade with a broker you do so through CFDs and you don't actually own the cryptocurrency, you enter a contract with the broker.  The contract will state how much the currency is worth at that time, and once you sell it, it will be to the price you bought it. The difference is not huge and we would argue that it's less hustle to trade a cryptocurrency than to buy it and store it.
Another key benefit is that the brokers you will be trading with are regulated by FCA and thus safe to trade with. Exchanges are, in some cases unsafe and unreliable. Every week we write about some exchange being hacked, some hack bigger than others.
Benefits of trading cryptocurrencies
The information above does not suggest that does not mean buying through an exchange is a bad idea, but since you landed on this page interested in trading. We will list some of the benefits with trading here.
You don't actually own and have to store the coin. Setting up a wallet can be complex.
The brokers are fully regulated to offer their services. This means its a lot safer than unregulated crypto businesses. No matter how good they seem. FCA have their eyes on these companies. No one is watching the crypto exchanges.
You can use a free demo account, try it out and see what the fuzz is about before you decide to invest.
The brokers offering crypto also offers many other interesting trading forms, and they have been in business for a long time (most often) and therefore we have more trust for them.
You will be able to make use of leverage, something brokers offer and not exhchanges. With leverage, you can make bigger gains, but also bigger losses so be careful.
So what are the drawbacks?
The risk used to be quite high for cryptocurrency trading, since the leverage offered was sometimes 1:500, this has changed with esmas new regulations in place. The leverage is now 1:2 which is a lot safer, and still beneficial for anyone interesting in utilising leveraged trading.
Another problem is the fees associated with trading through CFDs, this, however, is a problem with exchanges as well. If you are looking to trade, sell or buy through a service, there will always be some kind of fee.