Looking to get ripped off? The crypto hype has introduced a whole bunch of opportunities for scammers to lay claim to your hard earned money. How many headlines have you read this year about fake ICOs doing exit scams and getting away with the kind of money that will buy you a yacht? In this article, we will cover some of the most common scams that you need to avoid in order to not get hustled.
A quick introduction and three simple steps to avoid losing your money
In order to help you stay safe and avoid hustlers and criminals, we have put together an article covering some of the most common cryptocurrency scams out there. We also know the attention span is decreasing by the minute, so let's start off with a foolproof guide on how to be able to dodge almost any scam.
Learn how to do a proper due-diligence. Regardless if you are investing in an ICO, setting up a new wallet or buying a car. Always do your research.
 If it sounds too good to be true then it usually is.
Use commons sense, this is a tricky one but by using common sense you can actually almost always avoid a scam.
Only trade with regulated brokers such as eToro, Plus500 and Markets.com.
Now, let's get started with the nitty-gritty.
1. USING DODGY CRYPTOCURRENCY EXCHANGES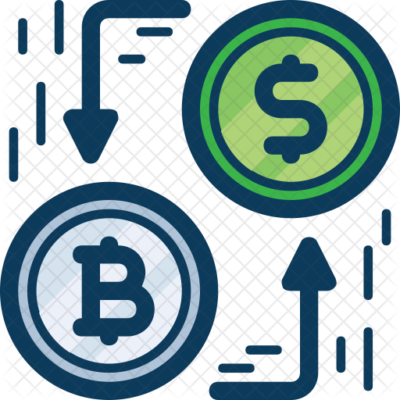 It's no secret that the crypto boom has introduced a hell of a lot of business opportunities. One of these is cryptocurrency exchange businesses. Basically, anyone can launch an exchange that lets you trade one crypto for another. You should be avoiding most of them like the pest. They cant be trusted.
Which cryptocurrency exchanges can be trusted?
Not all cryptocurrency exchanges are created equal, you will find plenty of many legit alternatives. A few examples are:
Coinbase – Everyone in crypto has heard about Coinbase, a legit alternative for any crypto trader.
Kraken – Trusted. Offers a decent amount of cryptocurrencies.
Bitrex – Massive support for all kinds of cryptos. Have fun, don't do anything stupid.
CEX.io – Very secure exchange.
Binance – It can be tricky to get an account with Finance as they always have some kind of limitations on registration. Try your luck.
YoBit – Huge and trusted exchange and has the coolest name of them all.
There's plenty more exchanges that you can trust, these are just a few examples.
2. INITIAL COIN OFFERINGS (ICOs)

Savedroid, OneCoin, and several other exit scams have created headlines during the crypto hype. Many millions down the drain and into the pocket of the thugs. Many startups raised large sums of money during cryptos breakthrough. Almost all of them overestimated the value of their startups, many of them were just plain scams.
If you are planning on putting your hard earned money into an ICO then be on the lookout for the following things:
Business plan and whitepaper
Does the company have a proper business plan? Always go through the whitepaper in details. A whitepaper is pretty much the only chance you get to study and understand the company's business plan. If not a proper plan is in place how will they possibly succeed? A good ICO always has a bulletproof whitepaper with extensive details about their product. In the whitepaper, you should also be able to find details about the company structure, a roadmap, what technology they are using, what business model they have and the team behind the project. The team behind is really important, do your research, do you believe in these guys or do they look like a bunch of gangsters? If the whitepaper sucks then it's usually your first sign to back off.
A few others cues would include:
Where is the money going to be invested? In the development of the product or straight into the pocket of the founders?
Is the ICO regulated or unregulated? If possible always go with regulated ICOs. It is much safer.
Is there a lack of information about the team and the product?
Is there any media coverage around this ICO? If its a legit ICO with a good idea they will usually manage to create some buzz.
PLAGIARISM! Might sound silly but these guys aren't exactly hard workers. Many times they just steal information from a legit ICO.
3. FAKE WALLETS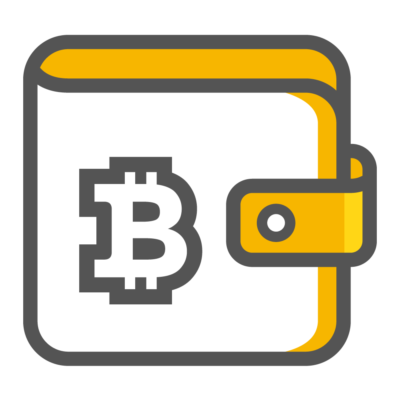 This is one of the easiest ways the scammers will run away with your money. Since the cryptocurrency market is more or less completely unregulated it is fairly easy to set up a fake wallet. A cryptocurrency wallet is a way to store coins safely. Many fake wallets are launched via play store, they usually manipulate reviews and scores. Never pick a random wallet for your coins, do a proper due-diligence before you decide on a wallet.
Avoid getting swindled by following these easy steps:
Do a proper due-diligence. This one is becoming repetitive but it is for a good reason.
Make sure the wallet is not a fake version of the wallet you really want to use. This is one of the most common ways to launch a wallet.
Read reviews about the wallet, avoid wallets without reviews or with bad reviews. Only use wallets who have been praised by professionals.
Always be careful with new products.
4. PUMP AND DUMP
What is a pump and dump scheme? Pump and Dump is not something new, its a method for creating an artificial value that's been around for ages. Its just been an extremely popular scam for cryptocurrencies because it has been so damn easy to pump up the value. A Pump and dump is a form of fraud that artificially will inflate the value of a cryptocurrency through false and misleading marketing and statements. Once the price has been pumped up the original owners usually sells and makes a good profit. The value will dramatically drop and you'll end up with a worthless coin.
How do you spot a pump and dump?
A pump and dump scheme is not always that easy to spot, especially if its executed by professionals.
There is usually an immediate surge in the volume of shares that are being traded. This usually happens within a very short time period and typically the trading lacks a proper explanation. Always ask yourself why this coin and why right now?
Fake news is another way to spot a pump and dump. When you do you due-diligence you need reassure yourself that you are reading real news. Too much fake news out there. Manipulating media in order to boost value is a big sign of a pump and dump.
Unrealistic promises of amazing profits. Similar to fake ICOs. A pump and dump will usually come with promises of profits that are out of this world.
5. PONZI SCHEMES  AND PYRAMID SCAMS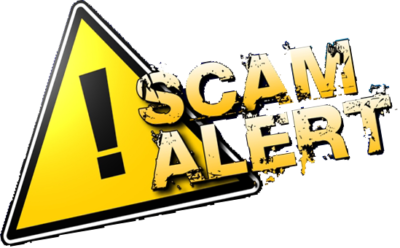 If it sounds too good to be true it usually is. A Ponzi scheme or a pyramid scam is actually one of the easiest scams to spot, while also being one of the most successful scams out there. Why? People are greedy. A Ponzi scheme will encourage you to recruit new investors to maximize your own profit. The later on in the Ponzi scheme you enter the harder you fall.
How to spot a Ponzi scheme
Encourages you to recruit new investors and people to the project in order to maximize your profit.
Always promises profits that are too good to be true. If the returns that are promised exceed the average market returns then its a Ponzi.
Use commons sense and stay on the path of the righteousness
This whole article is really about using common sense. Sure, a few scams have been handled by professionals and managed to do some serious damage. However, most of these scams are done by random low life hustler and if you are just a little bit careful you should be able to dodge them. As always we also engourage our users to contract us and report any suspicios actity.