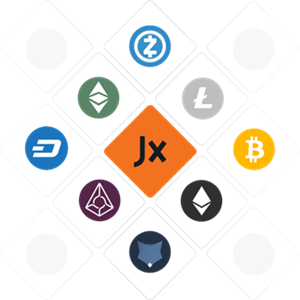 There is probably no one who missed the tremendous growth in cryptocurrency over the past two years. All the major news media have been talking about them, economists both warn against them and praise them, and now many individuals are thinking about launching their own. What are these digital currencies? How do they work? And why exactly would you want to buy or sell them?
These are questions that we are going to try to answer here. We can provide an insight into how to sell or buy cryptocurrencies for beginners, and we have enough knowledge about the topic to discuss it with other professionals.
In other words, this useful information on cryptocurrency should be available to everyone. We want to deal with the basics first before we continue with the more advanced information. If there is something that we think needs to be explained in more detail, we have chosen to write separate texts about it. You will find direct links in the text below and our menu above.

Which Cryptocurrency Are You Looking For?
Here are the most common of the cryptocurrencies. In addition to these, there are over 1000 other types of cryptocurrency. You can find more information further down in this article.
How Do Cryptocurrencies Work?
We want to clarify that cryptocurrency is also called digital currency because of its digital nature. They do not actually exist in physical form, or even in an electronic form, as with the more common currencies. They are completely unique, and there are big changes underway which you can read more about below. The idea behind the first crypto exchange was to create an anonymous payment method that could be used online, and that was not tied to a country or a regulatory authority.
The cryptocurrency bitcoin was created as a protest against governments having more and more influence over its citizen's lives. It was a solution to the privacy problems that many can experience today online, and at the same time, it filled a need for a modern method of payment.
To describe exactly how cryptocurrency works is difficult, as they all have their own unique systems that they are based on. We can not compare each of them in the same way. If you want to read more about how the various digital currencies work, then you can read our detailed guides, or we will offer a quick review below.
Requests
Broadly speaking, today's cryptocurrencies are here because there is a demand for them. Their value and exchange rate is entirely based on the existence of customers who are interested in dealing with them. Without this demand, the currencies will lose their value, collapse, and eventually disappear. Several currencies have already collapsed, and more will surely join them. The major variants like bitcoin and ethereum will most likely remain, although nothing is certain when it comes to online cryptocurrency.
Transactions
Transactions with cryptocurrency are conducted peer-to-peer (P2P), i.e. between two users without any interference from third parties. It is therefore entirely up to the users to verify that transactions are secure and that no money is lost. It is simply a bank free payment system. Although all transactions are conducted between two people without the interference, all the transactions are saved with a technology called the blockchain.
Regulation Of Cryptocurrencies
Lately, there has been much talk about countries wanting to start developing their own cryptocurrencies, Sweden included. The problem with this is that it would oppose the basic idea that the currencies should be unregulated. For example, in Japan, there are plans to launch its own cryptocurrency for the 2020 Olympics. It would obviously be a huge advance in progress for the digital payments industry, but because the currency will be linked to a country, it can not function as a traditional digital currency.
The Blockchain
Blockchains are the systems by which cryptocurrencies are checked. It is through these blockchains that the currencies are created, the exchange rate is determined, and all the transactions are stored. A blockchain is the very backbone of the cryptocurrency. The best description we can give is that the blockchain serves as a central bank. It is important that you also understand that all of the digital currencies have their own blockchains with unique functionality. Bitcoins blockchain, for example, is completely different from the ethereum blockchain. Litecoin, on the other hand, has been inspired by bitcoin and is similar in many ways.
Using Cryptocurrencies
The main function of cryptocurrency is as a means of payment for products and services online. The transactions work just like regular payments where the buyer transfers the specified amount to the seller. In the beginning, payments of cryptocurrencies were only available for electronic products. However, in recent years, more and more land-based businesses have begun to accept the digital currency as a payment method.
It is now common to use bitcoin to pay for food and drinks in cafes and restaurants, and it is not unusual to be able to pay for a hotel room with cryptocurrency. Recently, you have even been able to buy homes and cars with bitcoins, which is incredible when you consider that these currencies did not even exist a few years ago.
Another reason to buy bitcoins is purely for investment purposes. Since bitcoin was created in 2009, the value of this cryptocurrency has risen by several thousand percent, creating some great investment opportunities.
A currency that is rising as fast as bitcoin can also plummet just as quickly, and it has already happened on a couple of occasions. For example, in August 2017, when Bitcoin lost half its value overnight before recovering in less than a week. And in the beginning of 2018, when Bitcoin lost two thirds of its value in a matter of weeks.
Trading With Cryptocurrencies
If you want to trade with cryptocurrency, you basically have two options. You can either go the "classic" way and see the digital currencies as a traditional investment. That is, you buy a certain number of coins and then keep them until they have risen in price when you then sell them to make a profit. Many services that sell bitcoins will allow you to keep your coins in an account with them, and when they go up in price, are more than willing to buy them back from you.
You can also sell your digital coins to private individuals and others who use cryptocurrencies. Just be careful when you deal with other people because it is easy to be fooled. Bitcoins can, for example, be used by anyone who has a copy. This means that you risk buying coins from a person who uses them before you do. Personally, we would never buy cryptocurrency if it was not through a reliable service or from a really good friend.
Your other option is to buy cryptocurrency as a financial instrument or underlying asset. Many of today's leading brokers offer opportunities to buy and sell bitcoins and ethereum as a common currency in the foreign exchange market. This means you can buy digital currencies in pairs of currencies, just like in regular Forex trading.
It is also possible that you decide to speculate on the price of the currency using CFD or binary options. So far, not all brokers offer the opportunity to invest in cryptocurrency as an underlying asset, but it is becoming more and more common.
What is interesting about cryptocurrency is that they fluctuate so much in price. They do not work at all like usual currencies and create much more interesting, and possibly extreme, investment opportunities.
Cryptocurrency Brokers
Most of the leading brokers now offer investment opportunities in bitcoin and other types of cryptocurrency. This could be CFD's, pure currency trading, binary options or even stock trading on companies that operate bitcoin-related activities. Some brokers have also begun to accept bitcoin as a means of payment. There are also online casinos that accept bitcoin as payment. This is especially common in the US, where bitcoins operate in the grey area between legal and regulated payments for betting and online casinos.
Whatever particular type of investment you want to focus on, we promise that there is something that will suit you. All the brokers recommended on this page offer trading services in cryptocurrency value, in one way or another.
e-Wallets For Cryptocurrencies
e-Wallets are the current tools used to buy and sell cryptocurrency. The most common e-Wallet used today, as you probably know, is PayPal. PayPal can certainly not be used for trading in cryptocurrencies, only common currency, but the principle is exactly the same.
How these online payment services offer cryptocurrency will differ slightly. Some sell cryptocurrencies and let you store them on their servers. Some do not sell cryptocurrencies but allow you to use their servers for storage. Others sell and buy cryptocurrencies but will not let you store them at all.
What you choose to use is up to you, but we clearly feel that the most practical option is the e-Wallet. It offers an all-in-one solution for the purchase, sales and storage of your cryptocurrency.
Coinbase is the worlds most popular choice for everything concerning the sale and storage of bitcoin, ethereum and litecoin. We ourselves have been using Coinbase and would recommend them to anyone. They are extremely professional and all of their services work flawlessly. If you want to buy cryptocurrency today, then Coinbase is your best option.
BitcoinWallet is one of the oldest options on the market and one of the easiest methods to buy, sell and store bitcoin cryptocurrency. It is a popular choice that is preferred by many.
Blockchain.info is one of the largest payment services, with over 15 million active wallets and several hundred million transactions. We will let those numbers speak for themselves. Blockchain is undoubtedly a safe choice for anyone who wants to shop with cryptocurrency.
NOTE: We would also add that you are able to store your digital coins on your computer. This can be particularly handy if you have difficulty relying on other services. However, be extremely careful and always keep copies of everything. If you accidentally get rid of your bitcoin cryptocurrency then you can not get them back.
Bitcoin
Bitcoin (BTC / XBT), contrary to popular belief, was not the first digital currency. When bitcoin was launched in 2009, there were already a few other options. However, bitcoin is arguably the greatest, most valuable and leading cryptocurrency on the market. We do not know who or what is behind the currency since it was launched by Satoshi Nakamoto which is an invented name.
Bitcoin is the digital currency that most people are familiar with, and it is also the currency that has been at the forefront throughout the development of cryptocurrency. During 2017, Bitcoin grew with over 1,300% from starting the year at $1,000 and finishing at around $13,000. Although, Bitcoin did top of at just above $19,000 on December 17th, 2017.
Ethereum
Ethereum (ETH) is the world's second largest digital currency. It was launched in 2015 and has already grown enormously. Ethereum is actually named after the blockchain that controls the currency, whose name is Ether. This cryptocurrency has become extremely popular lately and has grown by more than 1000% in 2017. In addition, the currencies blockchain has attracted attention from Google, Microsoft, and Vladimir Putin, who have all invested huge amounts in the system.
In recent months, the ether has become one of our new favourites, and we are following the developments of this cryptocurrency with great commitment.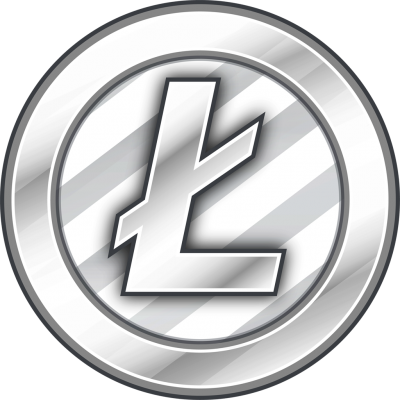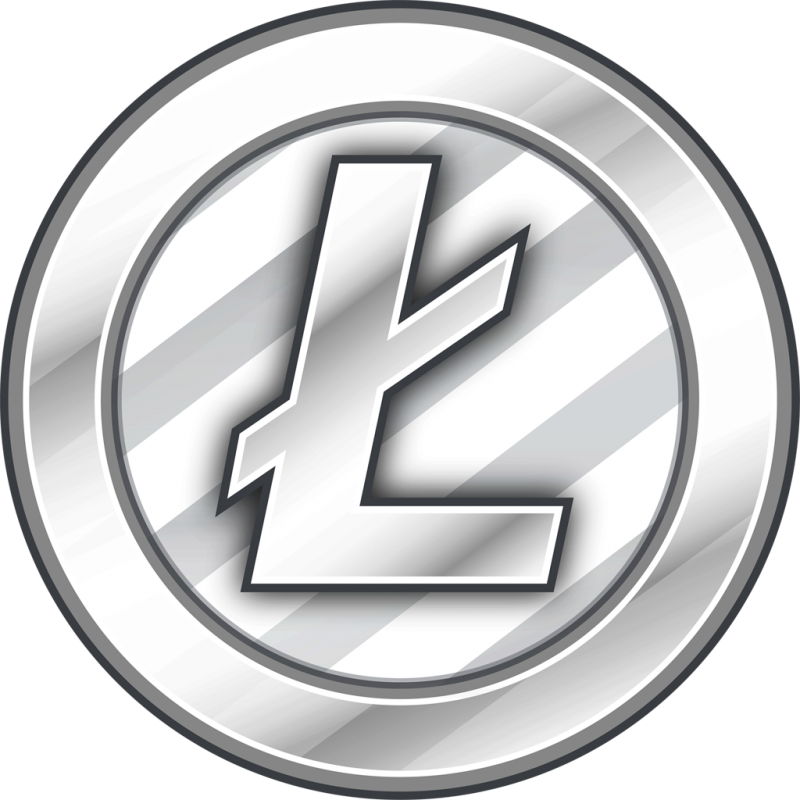 Litecoin
Litecoin (LTC) was launched in 2011 by a former employee of Google, and in our view, is one of the more interesting currencies on this list. Both the cryptocurrency and its blockchain are inspired by bitcoin, and in many ways are identical. Litecoin was actually created through one of the first Bitcoin forks. One of the biggest differences is that litecoin is almost completely free of charge and that transactions can be carried out up to four times faster than bitcoin.
Monero

The Monero (XMR) is another of today's leading cryptocurrency, launched in 2014. Unlike many other digital currencies based on bitcoin, monero was created using a unique protocol called cryptoNote.
Monero experienced a large price increase in 2016 after AlphaBay adopted Monero as a means of payment. AlphaBay has since been closed down by the authorities, and the Monero cryptocurrency has subsequently lost much of its momentum.
Ripple

Ripple (XMR) is a network of inspection protocols, a currency exchange, and a cash flow system developed by the Ripple company.
The company has also developed its own cryptocurrency, popularly known as ripples, but whose official name is XRP. XRP is different from other cryptocurrencies because it was created in a limited number, and that number will never increase. Other currencies like bitcoin and ether, are constantly increasing in size as new coins are created.
Country-based Cryptocurrencies
We mentioned earlier that the latest development of these digital currencies is a regulated version. Japan will most likely be the first in 2020, when they plan to release the J-Coin, in connection with the Olympic Games in Tokyo. J-Coin will be entirely based on the Japanese Yen and will, therefore, be the first cryptocurrency of its kind.
Even our own government have discussed the possibilities of their own cryptocurrency. Sweden is, of course, one of the countries with the least use of cash in the world, and the logical next step from the Swish payment system is clearly a digital currency.
Crypto Bubble
We thought we would conclude by talking about a phenomenon called the cryptocurrency bubble. It is a theory based on the fact that the digital currency value has grown so quickly in 2016 and 2017, that an economic bubble has been created. The risk, if the theory is correct, is that the bubble will soon burst and the currencies will then collapse as a result.
Whether this is correct or not, no one can answer safely before it actually happens. We personally do not think that it is very likely, especially after the huge investments recently made in the ethereum blockchain.
We agree that digital currencies are risky because of their rapid and large price movements. We can also agree that society has not caught up with the trend, and that fact also increases the risks. But we are still working on the thought of a bubble being created. In fact, we are quite sure that the cryptocurrencies are the future of money and that it is something that will eventually become completely normalised.