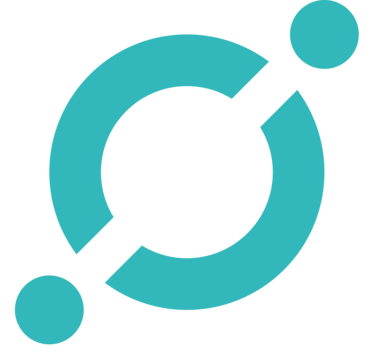 ICON (ICX) is a Korean cryptocurrency network and currently one of the most prominent technologies on the market. The ICON network is one of the biggest in the world and it can be integrated with the Bitcoin and Ethereum blockchain as well as pretty much any other blockchain on the market. In fact, the idea behind ICON is to create a gateway between the crypto world and the "real world" in a way that no other cryptocurrency has ever done before. The developers behind ICON are dedicated to creating a global and sustainable system that could have the potential of connecting us all.
Even though the dedicated token ICX was released in late 2017 and it still hasn't been fully integrated with the market, the ICON project has been going on for well over 2 years. The company behind the project is a Korean fintech company called Dayli Financial Group valued at $4 billion. Dayli also owns and operates the Koreans cryptocurrency exchange Coinone which is industry leading with close to $1 billion in daily trades.
The ICON network is already connected to over 40 organizations, among them roughly 15 financial services, a few insurance companies, artificial intelligence, cryptocurrencies, and a handful of hospitals in Korea. To many, ICON is one of few projects in the cryptocurrency industry that has focused on real-world usage instead of a just creating a "lucrative coin."
Find the best trading platform. You capital is at risk when trading. Be careful.
Learn more about cryptocurrencies
Website: https://icon.foundation/en/
White Paper: http://docs.icon.foundation/ICON-Whitepaper-EN-Draft.pdf
What We Like About ICON
The share potential with a blockchain like ICON is hands down our favorite aspect
ICON's token ICX has gained a lot of value over a short period of time
The fact that ICON has already established relationships with several major global organizations around the world is a good sign that the project is serious and legitimate
ICON is backed and developed by one of the leading tech companies in Korea
Buy ICON (ICX)
As of January 2018, ICX is listed on several exchanges and it has support from multiple wallets. The main exchange at the moment is Binance which you can use to trade a wide array of cryptocurrencies including ICON. ICX was listed on Binance on December 19, 2017.
If you want to trade ICX on Binance you will first have to buy either Bitcoin (BTC) or Ethereum (ETH) using fiat currency on a different exchange such as Coinbase or our favorite IQ Option. Then you have to transfer your BTC or ETH (recommended due to speed and lower fees) to Binance where you can buy ICX with BTC and ETH. You can also trade ICON with Tether (USDT) and Binance coin (BNB).
Note that similar systems are used on other exhanges and that you can't buy ICON with USD, EUR, GBP or other fiat currencies. We assume that it's just a matter of time before ICON gets listed on the Coinone exchange considering that they are operated by the same company.