There are two things that you need to focus on when picking a broker. You need to evaluate the broker and the platform they offer, and you have to look at their trading accounts.
On this page, we will take a look at the best UK trading accounts and compare different kinds of brokerage accounts.
So let's get right to it, which are the best trading investment accounts right now?
Find the best trading platform. You capital is at risk when trading. Be careful.
Depending on how you like to trade, certain trade UK accounts will suit you better than others. For example, beginners might be looking for a basic account with low minimum deposits but limited features, while more experienced traders probably want access to all features and don't mind depositing large amounts of money at once. Based on the trader's level of experience and knowledge, they will probably also look at what educational material is offered and if there are any perks for their trading style.
This makes it hard to determine which trading accounts are the best since everyone has different ideas of what they prefer. This is also why we always encourage you to test the brokers out using a demo account before you actually sign up.
That being said, our extended experience from the industry has given us some insight into what to look for in the best trading accounts.
Our Brokerage Account Guidelines
Personally, we really like when brokers offer a set of different trade accounts based on how much you're willing to spend and how much you're planning to trade. Unfortunately, not all brokers do this, so we have to look for other perks.
The main things we look at when evaluating brokerage accounts are:
Deposits: What are the limits for deposits? Is there a low limit for beginners and a high limit for professionals?
Perks: Most beginners are okay with the fact that their features can be a bit limited but the more experienced traders often want perks for their loyalty. Private events, bonuses, personal account managers, specialized signals, etc.
Spread, Fees, Commission: You obviously want to have a trading account with the lowest fees and the tightest spreads. However, it's not as easy to only look at the numbers since brokers tend to have different numbers for charges. In the end, you want each of your trades to be as cheap as possible regardless of if you pay spread, fees, or commission.
Demo Account: To us, there has to be a demo account connected to your regular trading account. There is no way around it, and we wouldn't put a broker on this list without a demo account.
Currencies: Since this list is aimed at the UK market we really like to see that the broker lets you fund your trading account using the sterling pound. It limits the associated fees and makes the process many times easier.
Mobile Trading: It's 2019 and no broker will make it to any of our recommendations without a decent mobile trading app available to all of their customers.
These are the most basic requirements we have for the best trading accounts in the UK but to qualify for the list below a broker needs to offer something more special.
Check Out Our Picks for the Best Trading Accounts and Read Reviews of UK Trade Accounts

1. 24Option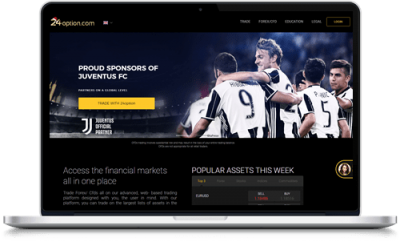 24Option tops our list due to their dedication to offering a range of great trading accounts. This broker has a basic account that is perfect for beginners as well as a set of premium trading accounts called Silver, Gold, Platinum, and Diamond. Each account provides you with new perks in exchange for higher minimum deposits and stricter regulation.
Accounts: A range of accounts suited for different traders
Commission and Spread: Tight spreads & no Commission
Demo Account: Yes
Read our 24Option Review

Find the best trading platform. You capital is at risk when trading. Be careful.
2. Trade.com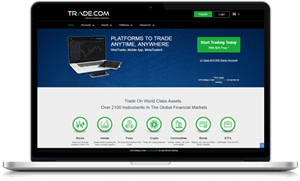 Trade.com's account set up is similar to 24Option but slightly more limited. Instead of offering more than five accounts, Trade.com has one basic brokerage account and two premium accounts. The Gold and Platinum accounts require deposits of $5,000 and $25,000 respectively to be activated.
Accounts: Three different account levels to sign up for
Commission and Spread: Low spreads & zero commission
Demo Account: Yes
Read our Trade.com Review

Find the best trading platform. You capital is at risk when trading. Be careful.
3. Markets.com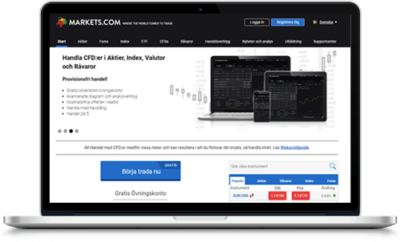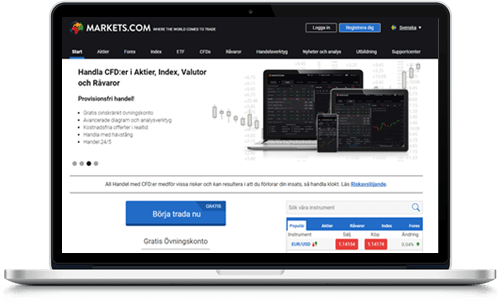 Markets.com does not have any VIP or premium accounts, but they are known to treat loyal customers very well with unique perks and gifts, which is why we put them on this list. Also, their basic trading account is very versatile with all the features you would expect.
Accounts: Just one
Commission and Spread: Low commission & tight spreads
Demo Account: Yes
Read our Markets.com Review

Find the best trading platform. You capital is at risk when trading. Be careful.
4. AvaTrade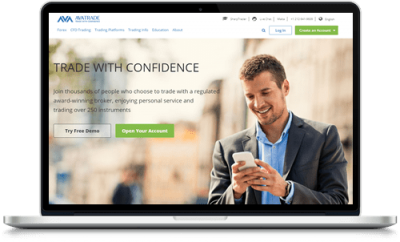 Similar to Markets.com, AvaTrade only offers one account for all traders, but it's a great account. The reason why we put AvaTrade on this list is because they have an unparalleled range of trading platforms that have been developed to suit different traders. AvaTrade offers everything ranging from the MetaTrader 4 to their own selection of assets plus the AvaTrade Go trading app.
Accounts: Only one but a very versatile one
Commission and Spread: Commission for certain assets and usually tight spreads
Demo Account: Yes
Read our AvaTrade Review

Find the best trading platform. You capital is at risk when trading. Be careful.
5. IG Markets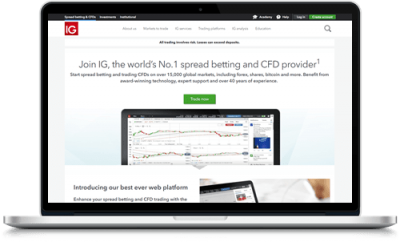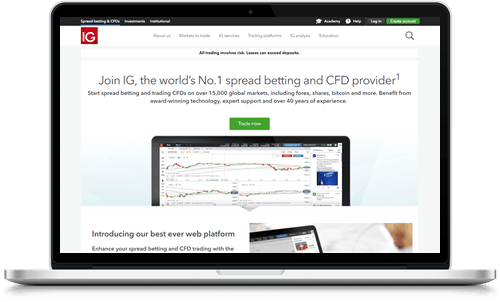 Compared to the other brokers on this list, IG Markets is different. You see, they have one regular trading account used by all customers that trade CFDs and forex. Then there is one account for spread betting in the UK and one unique account for anyone interested in share dealing and buying stocks from the exchanges. Naturally, this setup can accommodate a range of traders, and that is why we believe they have some of the best trading accounts out there.
Accounts: Several depending on the assets you want to trade
Commission and Spread: No commission for CFD and forex but for stock trading, relatively tight spread
Demo Account: Yes for CFD, forex, and spread betting
Read our IG Markets Review

Find the best trading platform. You capital is at risk when trading. Be careful.
Other Broker Requirements
We started this page off by saying that you need to evaluate a broker's trading accounts as well as the broker itself and their platform. Because of this, we have a long list of other similar pages focusing on the other factors, and we recommend you check them out for additional information. For example, we cover the Best Online Stock Broker UK, Best Trading App UK, Best Forex Trading Platforms UK, etc.