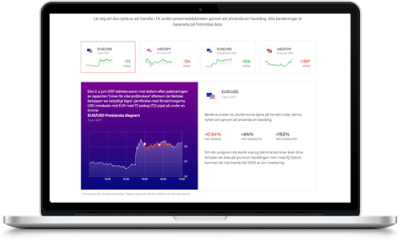 The forex market is the biggest market in the world with a several billion dollar daily turnover. It is also a decentralized market meaning that all trades are conducted between two users over the internet, unlike stock trading that is done on a physical stock exchange. Forex trading is a peer-2-peer (P2P) system.
However, as a private individual, you can't just buy and sell currencies because you feel like it. Instead, if you want to trade forex you need to use a forex broker. The broker will act as the middle-man, or seller, and you will be the buyer. It might sound a bit confusing at first, but it's actually a simple system.
The only issue is that there are so many brokers to choose from. In fact, there are several hundred if not thousands, and trying to evaluate which one is the best can feel overwhelming to say the least. Luckily, there are a couple of rules and guidelines you can follow to evaluate if a broker is good enough.
Also, if you don't want to evaluate the brokers yourself you could always head over to our recommendations and see if you find a broker you like there. We only recommend the best brokers and services that we would use ourselves, so you can always be sure that the brokers are legit.

Forex Broker Guidelines
License and Regulation – The first and most important step when evaluating a broker is to see what kind of license they have and who regulates them. If a broker doesn't have a license, you as a customer don't have any rights, which means that the broker could steal your money and sell your personal information without consequences. All the brokers we recommend have licenses and are regulated within Europe and other parts of the world. You can find more information about each broker in our detailed broker reviews.
Platform – A platform is a tool or software that you use to conduct trades. Because of this, it is very important that you find a platform that you like and feel comfortable with. A platform should also provide the tools you're looking for in a practical way. Some brokers develop their own platforms and some use platforms developed by third parties. The most famous forex trading platform is MetaTrader 4.
The best way to test a platform to see if it fits you is to open a demo account with the broker offering the platform. With a demo account, you get to try all the features and tools using virtual money in a risk-free environment.
Currency Pairs and Assets – After you find a platform that you like you need to check if the currency pairs that you're interested in are available on the platform. There is no point of using a broker that doesn't offer the assets you're looking for.
You should also check to see if the broker offers other assets than currencies. For example, some brokers offer forex and cryptocurrencies, or stocks and commodities. We recommend finding a broker that provides more than one asset since it gives you more opportunities.
On top of the three above-mentioned factors, there are other minor things you should consider such as mobile compatibility, customer service, and reputation. Don't forget that the most important thing is that you feel comfortable with the broker – don't focus too much on what other traders have to say.
Recommended Forex Brokers
We here at Bullmarketz have been trading for many years and during those years we have tried many different brokers – some better than others. This experience has taught us what to look out for and it has given us the skill set needed to quickly evaluate a new broker.
Because of this, we've decided to help you out and recommend our top choices for the best forex brokers on the market.
Below you'll find a quick overview of a few of the best brokers for currency trading right now. We also provide more detailed reviews of the brokers and we recommend you read through the reviews to see if you find a broker you like.
As we mentioned, this was only a small overview of some of the brokers we recommend. If you want to know more you can find information about all of these brokers and much more under the tab "Forex Trading" in the top menu. However, if you don't have time to read reviews and want to start trading today we recommend that you open an account with Markets.com!