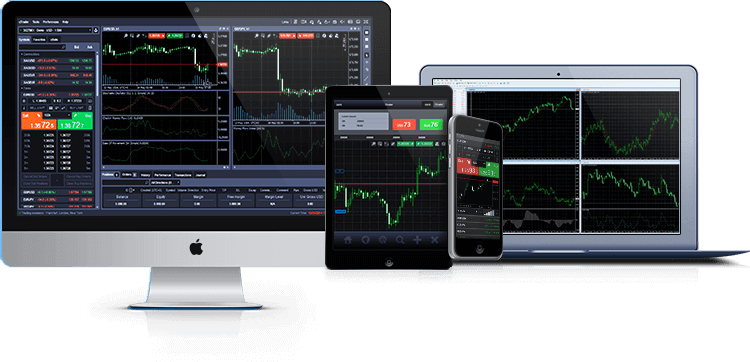 Foreign currency trading is one of the most lucrative and available forms of trading that you can find. The Foreign Exchange Market is by far the largest of all investment markets and offers many exciting opportunities. With Forex trading, you can choose to open and close positions in just a few minutes or hold investments for several months.
As you can imagine, this means that Forex trading suits many different kinds of people – both those who prefer fast market conditions and those who would rather focus on extended periods of time. Unlike trading in stocks, where the pace is much higher, Forex online is mostly concerned with long-term investments and trading in binary options.
The critical thing to remember is that you can earn good money with Forex trading on both short and long-term transactions. There is no right or wrong, as it is up to every individual to decide what type of FX trading suits them.

Trading Is Relatively Easy To Learn
The good thing is that currency trading is relatively easy to learn, and even a complete novice can quickly start Forex trading. Being genuinely successful and starting to earn good money obviously requires experience and a lot of practice. BullMarketz can help with this, but the basics of trading Forex are very simple.
If you already have experience in other forms of trading, whether it is stocks and shares, options, or CFD's, it is obviously much more accessible. You can quickly get a sense of how trading works and what forex trading is. So you can start making money on Forex trading immediately.
Our goal is to provide the information you need to start your new career in currency trading or to take your trading to the next level. It does not matter if you are entirely new to Forex trading or you have several years of experience. We have all the materials that can help you to improve and increase your income.
How Does Forex Trading Work?
In short, Forex trading is a form of trading where you buy and sell currencies in the form of currency pairs. This means that you do not only purchase one currency but two different currencies simultaneously. The actual FX trading investment is then based on the exchange rate between these two currencies.
The transactions are carried out in the Foreign Exchange Market, which unlike stock exchanges and investment markets, is not a physical market. Instead, all online Forex trading is carried out between two people in a peer-to-peer (P2P) system.
To access the Forex trading market, you need to use a trading platform via a Forex currency broker. We will talk more about the role of the broker further down the page.
The Characteristics Of The Foreign Exchange Market
The Foreign Exchange Market is a decentralized market that is not tied to any particular area or region. It is completely global and is also the largest market in the world. It has an international currency turnover of several billion dollars every day. Several billion dollars that you can try your hand at today with Forex trading.
Forex trading is extremely popular with private individuals just like you and me. The reason why the Forex market turns over such enormous sums of money is that the central banks also trade with currencies. This allows them to control the price of their currencies and to stabilise the exchange rates.
Without exchange rate stability nothing could be bought and sold internationally, which in turn would lead to a collapse in international trade. The fact is that we are all dependent on the exchange rates, whether we are Forex trading or not.
Purchase Currency In Two Different Ways
Generally speaking, there are two different ways to buy currencies in Forex trading. They can be purchased either as spot (direct) or as futures (futures).
Spot trading is the easiest way to buy the currency for Forex trading. Your task is simply to buy and sell currency pairs for the current market price. You can choose when you want to sell or buy. If the exchange rate between USD and SEK is at 8.0370, then only the price is relevant and nothing else.
Futures in Forex trading are a little more difficult and something that is better suited to experienced traders. Instead of buying a currency pair, you buy a contract, also called a semester or future. This contract determines when, and for what price, you will buy or sell your currency pair. The contract is legally binding, and it can lead to substantial losses if it does not match. If the exchange rate of USD and SEK is 9.0000, then that is the price that applies, even if you put money on the price being 8.1000.
Market Analysis And Strategies
In order to make informed decisions about the currency pair that you are interested in, you will need to analyse the market. You need to understand what affects the price of the currencies, and to study how the currency pair you want to buy has behaved over time. Then you develop your Forex trading strategies based on the information you have collected.
Which strategy you choose to use depends on how you plan to trade the currencies, and whether you intend to focus on day trading and fast business, or are more interested in longer-term investments. The strategies are also affected by how much money you can spend on Forex trading.
A presidential election or an updated policy rate can influence the exchange rate, and it is vital that you learn to evaluate these events in search of profitable opportunities. Should you start trading currency without first analysing the market, you will almost definitely be guaranteed a loss. Therefore, always ensure that you learn to interpret the Forex trading market efficiently.
Forex trading professionals always focus on a handful of currency pairs, instead of analysing the entire market simultaneously. You should do exactly the same.
Fortunately, many trading platforms and Forex trading brokers offer analytical tools that can help you. Just do not forget that the tools produce probabilities and not guaranteed profits. In the end, you must be able to trust your judgment and intuition.
The Task Of The Currency Broker
Forex brokers are an essential part of currency trading. A Forex trading broker acts as an intermediary between you and the market, and without them, you can not buy or sell any currencies.
When it is time to choose a Forex trading broker, it is important that you find a reliable player that allows you to buy currency cheaply in a safe environment. There are hundreds of brokers to choose from, but only a few are safe enough to use.
Markets.com, FxPro and Plus500 (CFD Service) are some of the best brokers around right now, and if you are new to Forex trading, we recommend that you start with one of them. In fact, we recommend them even for experienced traders. It is not for no reason that they are the industry leaders.
Forex Trading Demo Account
A good way to evaluate which broker is best for you is to open a demo account. A demo account gives you access to a sum of virtual money, which you can use to test the broker and practice new strategies. Demo accounts are not just for beginners but are something that all traders use. Even the very best utilise demo accounts to develop and test their strategies in a risk-free environment.
Trading Platforms For Currencies
A trading platform is a tool that you use to purchase currency online and to collect analytical information. Platforms are offered by the Forex brokers, and you will need to start a trading account to gain access to them.
Trading platforms come in many different forms, and it is important that you choose a broker who offers a platform that you are comfortable with. If you prefer a stylish and simple platform, there are several you can choose from. The same applies if you are looking for a more advanced platform.
Something that is important to know is that there are two different kinds of trading platforms.
A platform is either created by a broker who designed it just for their customers use or is developed by a third party for a number of different brokers.
At present, the most common platforms are those developed by third parties. MetaTrader 4 is a trading platform that you are sure to encounter sooner or later. Several of the industry's leading brokers offer it because it is known to be extremely stable and reliable.
Start Trading With Currencies
If you are you ready to start trading currency, then we recommend that you continue to read the material we offer on this page. Should you be interested in learning more about other forms of investment, you can do that too. We provide comprehensive information on trading with CFD's, stocks and commodities. In addition, we provide hands-on tips and advice on how best to take advantage of any investment opportunities.