Find the best trading platform. You capital is at risk when trading. Be careful.
In this Markets.com Review, you will find out everything worth knowing about the popular broker and their real trading, and demo account.
Markets are one of the most well-known and respected names in the forex industry and in the UK. It's a broker that offers premium forex trading and access to CFD trading on thousands of underlying assets. To us, a big plus is that they have started focusing on cryptocurrencies. On top of UK, Markets.com is offering their services to EU based traders and to many other countries globally.
Markets review navigation / quick links
Chances are that you have heard about Markets.com before even if you're not into trading. If you're a sports fan you probably recognize them as one of the official sponsors of the English football team Arsenal. Otherwise, you might have seen their TV-commercials or ads and banners online.
We have been using Markets.com for years and would like to take this opportunity to share our experience with them, while at the same providing you with an unbiased review of their product and services. We are about to start this Markets.com review so buckle up and enjoy the ride.
Markets.com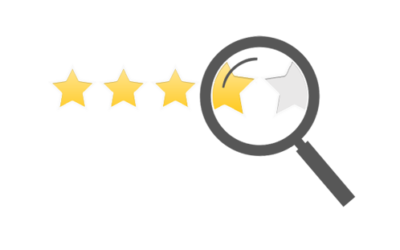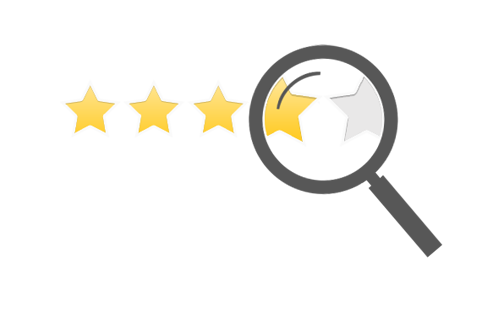 In this review of markets.com, we are going to take a look at the popular CFD trading broker and put them to the test. Is this regulated CFD broker the right choice for you? To make your life easier, we are going to be looking at the following:
Is Markets.com a scam?
5 things you should know about Markets.com
Markets.com trading platforms and trading app.
What type of trading accounts do they offer? any demo account?
What financial instruments can you trade with the broker?
Markets.com FAQ
Is Markets.com safe?
We thought it would be a good idea to start by answering the most important question first: Is Markets.com a scam?
The answer is simple and straightforward, Markets.com is not a scam, it's a reliable service. In fact, at a time were unreliable trading services and brokers keep flocking to the market, Markets.com acts as a role model for brokers who are trying to offer a good product with fair terms.
Markets.com is run by a company called Safecap that was acquired by Playtech PLC a few years ago. What' were saying is that Safecap is a subsidiary of Playtech PLC, one of the leading game and software developers in the online gaming industry. Playtech is a company with a long history and hundreds of thousands of happy customers and they are quoted and traded on the London Stock Exchange.
If that is not enough to convince you that Markets.com is a legit service and not a scam, they also have licenses from CySEC (Cyprus Securities and Exchange Commission) and FSB (South Africa's Financial Service Board).
Additionally, Markets.com has an immaculate reputation and we have struggled to find negative reviews about them online. Most of the bad rep they've gotten is from users who are upset that they lost money and are now trying to blame it on Markets.com. However, we can surely conclude that Markets.com is not a scam. In fact, it's one of the most trusted brokers out there. Together with a few big names such as Plus500 and eToro.
The United Kingdom and Europe
Is Markets.com available in the United Kingdom? Yes, Markets is available in the UK, and in fact, they are one of the biggest brokers available in the UK. They are also the main sponsor of Arsenal, a UK based football team and one of the most known clubs in the entire world.
Furthermore, they are also available to most Markets in Europe, and countries globally. If you are unsure if the trading platform is available to you, you can always head over to their website and check.
Markets.com is available for UK and EU traders.
Markets.com is NOT available to US clients.
5 Things You Should Know About Markets.com Before Signing Up
In the CFD and forex industry, Markets.com is one of the most well-established brokers with a great overall reputation with other brokers and traders. For us here at BullMarketz.com, Markets.com has played an important role in our trading careers, and we still prefer using Markets.com over many of the other leading brokers.
Markets.com has a combination of trading platforms. The main one is their own and quite a new platform and the second one is MetaTrader 5 which is the preferred choice of thousands of traders. The MT5 is not developed by Markets.com which means the broker has been able to put some of its efforts into developing other parts of their business aside from a trading platform.
In addition to being well-established and appreciated for their services, Markets.com has also been awarded several very prestigious prizes for the products and services they provide. In fact, Markets.com happens to be one of the most recognized and awarded forex brokers in Europe.
Just like all the brokers that we recommend, Markets.com is 100% regulated and licensed to offer their services in Europe and beyond. We can't emphasize enough how important it is to only use regulated brokers when trading forex and CFDs, otherwise, you will expose yourself to too much risk. Markets.com is avalible in the UK via its FCA license, and in the EU via its CySEC license.
Markets.com offers a demo account that you can use to trade all the available assets in a risk-free environment. We always recommend that our readers sign up for a Markets.com demo account since that is the only way you can check out the broker before you sign up and deposit your money.
Markets.com Trading Platforms
One of our favorite aspects with Markets.com is the stability and accessibility that their trading platforms offer. It doesn't matter what device you like to trade on since Markets.com's products are available on anything from smartphones and tablets to computers and browsers.
Markets.com has also put a lot of effort into customizing their tools to be as user-friendly as possible. Nothing that Markets.com offers feel excessive since every tool and service fills a very specific purpose for their customers.
We want to emphasize that you can feel completely safe if you open a trading account with Markets.com. They will do everything they can to make sure that you have a smooth trading experience without any issues. Needless to say, Markets.com is the first-hand forex broker choice for us at BullMarketz.com as well as thousands of other customers.
Markets.com also offers several analytic tools that help make it easier for you to develop strategies and make well-informed decisions about your investments. Head over to Markets.com if you want to learn more about MetaTrader or any of the other tools.
In order to further broaden their reach, Markets.com has recently developed its own proprietary platform that they offer in combination with MetaTrader's tools. Their platform is well-designed and exciting to use, and every process has been limited to as few clicks as possible which makes the trading experience incredibly smooth.
Review of Markets.com On Mobile Devices
In today's day and age, it is getting more and more common for individuals to handle their currency and CFD-trading on mobile devices. It did take a few years for the industry to adapt to this new technology, but nowadays there are quite a few good mobile trading platforms on the market.
Markets.com offers a dedicated trading app that they developed in-house, for Android, iOS (iPhone, iPad), and mobile Windows devices. It's a practical app that allows you access to monitor all your on-going trades no matter where you are. The app can also be used for easier analytic work and trading signals.
Just like all other mobile forex trading apps, Markets.com's MobileTrader is limited compared to both MetaTrader and their own computing platform. The problem is that technology is developing too quickly and companies like Markets.com have no chance of keeping up. Although, during the last two years more brokers have started focusing on mobile-friendliness and we are expecting to soon see trading apps that outperform regular desktop software.
Markets.com Trading Accounts
Unlike some other leading brokers, Markets.com has chosen not to offer several different trading accounts based on turnover, deposit amounts, and trading styles. Instead, they offer an extensive trading account and an unlimited Markets.com demo account.


Markets.com Demo Account
The main difference between a demo account and a real account is that the demo account is 100% risk-free since you are not trading with real money. Instead, Markets.com provides you with virtual money that can be used to trade under real market conditions.
There are two main benefits of having a demo account.
It's great for beginners that need to practice trading before they sign up with a regular account and start risking their own money. By training on the platform before you start trading, you'll learn what it feels like and how the different features work which will give you an advantage when you finally start trading with real money.
A Markets.com demo account can also be used by experienced traders that want to test new strategies and techniques. Developing investment strategies can be a tedious task, and since it often requires some trial and error, it quickly becomes expensive, unless you use a demo account with virtual money.
Because of these two aspects, we recommend that everyone at least tries using a demo account at some point. You literally have nothing to lose!
The Dangers of Using a Demo Account
Besides all of the opportunities a demo account offers, there are some downsides, especially psychological. Humans tend to be more careless when spending fake money since their actions don't have any real consequences. In the worst-case scenario, this could lead to people being reckless with their own money when they switch from demo to regular trading.
This is especially true when using leverage. Adding a 100:1 leverage on a prediction for a currency pair you're not completely convinced about, is fine when you are trading with virtual money. But when it's your own money you need to be more careful since 100:1 leverage has the ability to cause some financial damage to your balance.
Because of this urge, you need to be extra careful when you make the switch and try your best to use your demo account as if you were trading with your own money.
Markets.com Finacial Instruments
In our opinion, Markets.com offers two of the most exciting and rewarding markets there is. Forex trading and CFD trading are widely popular around the world. In fact, the forex market is the single biggest market on the planet.
Forex – Markets.com offers access to over 50 unique currency pairs, and even though that might not sound like much, we guarantee that it is an impressive number. Compared to other forex brokers 50 currency pairs is a lot.
In addition to the currency pairs, Markets.com charges no fees and gives you super tight spreads on many of the world's leading currencies and exchange rates. You also have the opportunity to use the leverage of 1:300. Leverage is a feature that gives you huge advantages since you only have to invest a fraction of the actually invested amount. Just be careful, leverage also adds to the risk and you might end up losing money that you never invested!
Have you still not tried currency trading? Then it is about time that you sign up and deposit some money with Markets.com.
CFD – CFD stands for Contract for Difference and it is a speculative form of investment where you bet your money on underlying market movements. Your task is to predict how the price of an underlying asset will move and then buy a contract (CFD) based on that prediction.
A good way of explaining CFD trading is that you invest without owning. Instead of buying an actual asset or security, you invest money in a prediction of in which direction the price of the asset will develop. Due to this, CFDs can also easily be traded on downward movements which naturally creates twice as many opportunities as other forms of trading. For example, regular stock trading only works on upward market movements and requires you to short sell to make money on falling prices, with CFD trading it's much easier.
Markets.com's selection of CFDs is even more impressive than its selection of currency pairs. At the moment they offer more than 2,000 stocks and indices, as well as 15 of the most traded commodities. With a huge selection like that there is no doubt that you will find something that fits your preferences.
Trading Bitcoin and Cryptocurrencies with Markets.com
The latest addition to Markets.com's selection of assets is cryptocurrencies. The 6 digital currencies can be traded as CFDs and not as actual coins as you would from a cryptocurrency exchange. But don't worry, there are many benefits of trading and using a broker for cryptocurrencies as CFDs.
Currently, Bitcoin, Bitcoin Cash, Ripple, and Ethereum, as well as Litecoin and Dash can be traded at Markets.com.
No one is more excited about this than us. We have been interested in cryptocurrencies since Bitcoin was first launched, and the fact that our favorite broker now offers digital currencies is really a dream come true.
Registering an Account with Markets.com
The following instructions cover the process needed to register a real trading account with Markets.com and you should know that opening a Markets.com demo account is much easier.
The registration process for CFD brokers is mostly controlled by the regulatory bodies that have licensed the broker and not so much the broker itself. Because of this, the registration process is almost identical to every broker that we have recommended. Despite that, we will walk you through the process to make sure you know what is needed from you before you get started.
In order to be as clear as possible, we have divided the registration into four separate stages.
1. Personal Information
The first step is to provide Markets.com with information about yourself. They will ask you to submit your name, address, email, phone number, etc. At this point, you will also have to decide on a password for your account, and even though you could change it in the future it needs to be something safe. The password should be unique since you will start depositing money and making profits on the platform and wouldn't want someone to be able to break into your account.
After you've submitted the information, you can proceed with the next step in the process. Remember that you will have to confirm all the information later on so it needs to be correct.
2. Knowledge Test
Markets.com will have to evaluate your understanding of trading, leverage, CFDs, the forex market, as well as other basic economic concepts. The only way for them to do that is to test you with a quiz.
The test consists of a number of questions regarding trading, and your answers will be used to determine how much leverage you will be offered and if any limitations will have to be implemented on your account to protect you.
It's a short test which you can easily complete in under 10 minutes, and as soon as that's done, you can start verifying yourself.
Note that you will be able to use the demo account at this point if you'd like.
3. Verify Your Identity
Before Markets.com can start offering you financial services they are obligated to confirm that you are who you say you are. This is done with an identity verification process, and it requires you to provide at least two documents.
You will have to take a copy of your passport, driver's license, or national ID and send it to Markets.com. The copy needs to be in color, and it must have all the important information clearly visible on it.
You will also have to submit a recent utility bill that is no older than three months or a bank statement. It's important that this document shows your full name and address on it.
Normally, no other documentation is needed to confirm your identity, but Markets.com has the right to ask you to provide more information as they see fit. Also, in some cases, it can take Markets.com a few days to actually confirm your identity so we suggest you start the process as soon as you can.
4. Deposit and Start Trading
As soon as Markets.com has verified your identity and confirmed your registration, you are allowed to start trading, but first, you need to fund your account. There are several payment methods to choose from such as credit and debit cards, PayPal, Neteller, bank transfers, etc.
Markets.com requires every new user to deposit at least £/$/$ 100 in order to fully activate their account. This is called a minimum deposit, and Markets.com's is lower than a lot of other options.
Choose the one that you prefer and deposit the amount you have planned to use for trading. If you're depositing money with a credit card, you will have to confirm the card. This is done by sending in a copy of the front and back of the card, covering all but the last four digits and the security code on the back.
That's the last step, and as soon as your money has been transferred, you can start trading!
Markets.com Leverage and Margins
As a leading forex broker, Markets.com has to offer leverage, otherwise, it would be nearly impossible to make any money from trading with them. The price changes of currencies are subtle, and without leverage and margin, you would need to invest tens of thousands of dollars on each trade.
In short, leverage is a way for Markets.com to help you get more exposure to your every investment. The way that this is done is by the broker offering to match or increase your invested amount in exchange for a small fee and a promise that you pay back the borrowed money as soon as you close your position.
This system is highly effective in increasing profits in any market, but it also comes with additional risk so you need to be careful. Also, we advise everyone that is new to leverage trading to educate themselves on the subject before they start.
What is like to use Markets.com's services?
In our opinion, Markets.com has one major issue with their product, and that is their website. You see, they use the MetaTrader 5 as their main trading platform in combination with their own trading tools, which is a great decision that we'll talk more about in a second. However, their front-end solution is not optimal.
The design and colors are quite standard for the industry and it's similar to some of their competitors. The problem has to do with the navigation which is really hard to understand as well as the fact that the website is slow and feels cheap. We have also found a couple of empty pages, and when looking for specific information, it can be hard to know where to go. Also, as Swedish natives, we have to say that the translations are subpar at best and certain buttons are in German and Spanish instead of Swedish.
That being said, as soon as you initiate the registration process, everything changes and the poor front-end solution is replaced with a cutting-edge back-end solution.
Using Markets.com On a Computer
As mentioned, the MetaTrader 4 and 5 are our favorites, and we always appreciate when brokers choose to offer them, but what really makes Markets.com's product unique is their analytic tools. Note that Markets.com does not have a downloadable platform instead all trading is done online, or on a mobile device, which is practical.
In addition to the MetaTrader platform, Markets.com offers its own trading platform that is really easy to use. It's relatively new, and it's called the Markets.com Trader.
According to the broker, a lot of effort was put into creating a platform that required as few clicks as possible to perform each task. This has resulted in a very fast and streamlined product that we instantly fell in love with it.
As if that wasn't enough, Markets.com offers several advanced charting tools and investment advice from experts. For example, when we last checked Markets.com provided insight tips for stock traders directly from Deutsche Bank as well as their own indicators for commodities, cryptocurrencies, and the FAANG stocks. Combine that with MetaTrader's analytic tool Trading Central, and you have all the data you need to start trading.
App
The current trading app offered by Markets.com was developed in-house, and we are deeply impressed with how good it is. In the last couple of years, mobile trading has developed so rapidly that it now feels like it's easier to trade on a smartphone than it was to trade on a computer five years ago.
The mobile platform is available on iOS and Android and works just as well on smartphones as it does on tablets and iPads. It gives you access to all the tools and features you need to trade. We are very pleased to announce that Markets.com's mobile platform is one of the most innovative platforms that we've tried and we are certain that this broker will help lead the market forward.
Markets.com License and Regulation
Markets.com is run by a financial service company called Safecap Investments LTD. They have a license from the Cyprus Securities and Exchange Commission (CySEC) who also regulates them. Markets.com's license number is 092/08 and it gives them permission to offer their services to customers in most of Europe. They also have a license from the Financial Service Board (FSB) in South Africa under license 43906. The Cyprus Securities and Exchange Commission (CySEC) is hard to obtain for brokers today so the fact that Markets.com has this license is proof that the broker can be trusted. And to add to this, Markets.com has a good reputation online and among its traders.
Please note that Markets.com is limited in certain jurisdictions including the United States, Japan, Canada, and Belgium.
Markets.com Payment Methods
If you become as popular as Markets.com, you need to offer your customers practical solutions to all their problems. If a customer is not happy with the product or service he will turn to a competitor. To avoid this, Markets.com always makes sure to provide the best payment methods.
The following payment methods are available for most of Markets.com's customers. Additionally, there are a few smaller local options depending on where you live.
Payment methods:
Credit & debit card (Mastercard, Visa, Diners, etc.)
Wire Transfer from your bank to your trading account
Prioritized bank transfer for a small fee
PayPal is the world's biggest online payment service
Skrill is one of the biggest online payment services on the market
Neteller is also a leading payment service online
Markets.com Trading Fees, Spread, and Commission
We have some good news. Markets.com has one of the easiest fee systems in the industry, and they are very eager to make sure that all charges are as transparent as possible to their clients. Not only that, but Markets.com is a commission-free broker that does not charge any additional fees for trades performed on their platform. Instead, all the charges are included in the spread.
Markets.com Commission
Markets.com does not charge a commission as some other brokers do. In our opinion, it's the most honest way of operating a CFD and forex broker.
Markets.com Fees
Compared to other industry-leading CFD brokers, Markets.com is very reasonable with their fees. As mentioned, the broker does not charge anything for regular CFD and forex trading, but there are what is called non-trading fees.
If you decide to hold a position for longer than the market is open, Markets.com will charge you an overnight fee. This is standard practice in the business and something every broker does, and the beauty is that it can be easily avoided by selling your positions before the day is over.
Other than that Markets.com does not charge any fees. We know that it's become increasingly more popular to charge financial fees for withdrawals, inactivity, etc. but Markets.com does not.
Markets.com Spread
All that being said, Markets.com has to make some money and that is done via spreads. A spread is the difference in sell and buys price, and it's charged by every broker that we have ever come across. It's a way for brokers to be able to run their business and handle all their clients. In some ways spread is a different word for brokerage fee.
On many assets, the spread is a bit higher than other brokers, but considering the fact that Markets.com is commission and fee-free, their spread is super fair.
To give you an example this is the spread for 3 of the most popular assets last time we checked:
EUR/USD = 3.1%
Apple = 6.2%
BMW = 6.2%
These are definitely not devastating prices, but it can add up after a while. Also, depending on what assets you're trading, there could be cheaper alternatives out there.
Contact Market.com's Customer Service
The Markets.com customer service is available in 20 different languages and they have been awarded several prizes for their great service. We have been in contact with them on a few different occasions and have always been very pleased with the help we've received.
You can contact Markets.com through the following channels:
Phone – Their phone support is open 5 days a week and they have a list of local phone numbers on their website.
Live chat – Support through chat is available on their site and it is open all day and night.
Email – You can contact Markets.com by emailing them. Note that this service is not available on weekends and holidays so depending on when you write them, you might have to wait a few days to get an answer.
Post/Fax – It is also possible to send a letter or fax to Markets.com.
For minor issues, we recommend that you first take a look at our FAQ that we've posted below. In it, we answer some of the most common questions about Markets.com. If you don't find your answer there, you can continue to Markets.com's own comprehensive FAQ where they have answered the most common questions they get asked. The FAQ section has a practical search function that makes it easy to find what you're looking for.
We don't suggest you contact Markets.com directly until after you have reviewed their FAQ or unless you have an urgent problem and need quick assistance.
Markets.com Headquarters and Offices
As mentioned, Markets.com is a broker and a brand that is owned and operated by Safecap. Safecap is a financial firm that is based in Nicosia, Cyprus, Cyprus is a full member of the European Union. Market.com's headquarters are located at 148 Strovolos Avenue, 2048 Strovolos, P.O.Box 28132, Nicosia, Cyprus.
A few years back, Safecap was acquired by Playtech PLC, one of the largest casino game developers in the world and it's traded on the London Stock Exchange. Playtech was founded in Estonia in 1999 but moved its headquarters to England shortly after that. Today, Playtech's headquarters are located in Douglas, Isle of Man.
Markets.com Awards and International Recognition
We strongly believe that Markets.com could be the single most awarded CFD and forex broker of all times. They continually get recognized for their platform, dedication to being an innovative leader, and their amazing customer relations.
Most recently, Markets.com received Best Forex Trading Platform and Best Forex Provider at the UK Forex Awards in 2017. That is one of the most prestigious awards that a forex broker can receive and a truly incredible feat.
Other important awards are the Best Broker in Customer Service Europe from Global Banking & Finance Review in 2012 as well as Best Customer Service also in 2012 at the London Investor Show Forex.
By the looks of it, Markets.com is getting ready to gain some serious recognition for their proprietary platform, and we think they more than deserve it.
Markets.com FAQ
In the section below we've answered some of the most common questions about Markets.com and their services. The question includes those that have been set to us but also other questions that we've seen around the web. Please leave a comment on this page if you have a question that you can't find the answer too and will help you as soon as we can.
Markets.com Education and Training
Similar to most brokers, Markets.com offers its customers a substantial library with written and recorded trading tips for every level of experience. For example, you can learn about using stop-loss and risk management, different assets, the MetaTrader 5 platform, etc.
Lately, the broker has started focusing on something a bit different that most brokers don't offer and that is webinars. In these webinars, you get to participate in live videos where experienced traders help you get better at investing and developers teach you tricks to use with the tools. Often times you get to watch more experienced traders trade live with commentary, which we think is the best way to learn.
What is impressive is how many of these webinars they host. At the time of writing this (June 2018), Markets.com had 7 webinars planned for the coming months with topics ranging from "Live Trading" to "The most important indicators for your trading." Also, all of the planned webinars we could find were free for registered members.
Cons of Markets.com
At this point, it's probably obvious how much we like Markets.com and that is our honest
opinion. However, we want to emphasize that all of our reviews are written objectively and that we don't hesitate to speak our minds on things that we would like to see improved. In the case of Markets.com, there are a few things we would like to see them fix.
The main issue is Markets.com's website. It is surprising how lackluster it feels to Markets.com's competitors. Also, the Swedish, Norwegian, and Danish translations are bad to a point where users might be deterred from signing up.
Even if you use the site in English the navigation doesn't work as it should, menu items are stacked on top of each other, and the overall feel of it is cheap. Hopefully, this is something they will look into and we are confident that they could fix it in no time considering how well-designed their back end and platforms are.
In their defense, the design is more forgiving on a mobile device than in a computer browser.
We also think that the broker could be more transparent with the fees and charges so that the client knows what to expect. It took us quite some time to figure out what the fees are and what their terms include.
To us, it's just common courtesy to share this information with users since they'll have to figure it out at some point anyway.
What do experts think of Markets.com?
"I knew about Markets.com before I ever started focusing on CFD trading and I remember how everyone praised them. Later on, Markets.com happened to be one of the first brokers that I ever made a detailed review about – not for professional purposes but in order to educate myself on the market.
As always, I'm pleased to know that MetaTrader products are in the selection and lately the MT5 has developed into a true industry-leading software. I also want to take a moment to praise the Markets.com Trader – it's great! In fact, I wouldn't be surprised if the MT5 will feel obsolete in comparison with their own platform in just a few years, at least if Markets.com keeps up their development efforts." – Senior Editor at BullMarketz.com – Adam Jarfjord
Markets.com was actually one of the first brokers I traded with, not the first, but definitely one of the first. I still remember their platform to be quite an old school, but with a great demo account. Today, I would argue that their platform is one of the best out there, simply a great product. Clean and easy to use. 
Also, they offer a good amount of assets, cryptocurrencies, and leveraged trading. I still trade with Markets.com on occasion, and that's a big deal. Most of the old school brokers out there I have deactivated my account with. 
As always I would recommend that you make use of the free demo account, especially if you are new to trading or to markets.com. And oh, let us know in the comment section, user reviews are always fun to read.  Lastly, I would recommend reading other reviews on our site before you make up your mind. Jimmy Norin, CO-Founder of BullMarketz.
Markets.com review and final thoughts
We've spent years working in this industry and have reviewed and traded with a long list of forex and CFD traders during that time. Unfortunately, most of them are not even worth mentioning.
But then there are some brokers that stand out and leave a professional imprint from the first moment. And guess what, Markets.com is one of them. Not many brokers have the ability to impress us as Markets.com does, but they do every time.
In the end, what makes Markets.com different from so many other brokers is a combination of things. It's their world-class platforms that have gotten better and better each year that we've used them, it's their drive to stay relevant and innovative, their professional customer service, and that they have a solid selection of tradable assets.
We are obviously not alone with thinking this either, considering all the awards and recognition the broker has received over the years. And we're pretty sure that the majority of Markets.com's 5 million registered users would agree that this is one awesome broker.