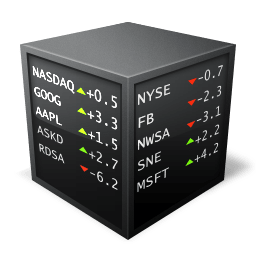 Due to the lavish lifestyle of stockbrokers on Wall Street in New York City, stock trading has become the form of investment that most people think about when they hear the word trading.
In fact, in many ways, stock trading represents the traditional way of trading.
But how did stock trading become so popular? And what exactly is it?
That's what we are going to cover on this page.
Stock Trading for Beginners
Below you will be able to take part in our stock trading education, and broker reviews.
Essentially all you need to get started with your stock trading.
Find the best trading platform. You capital is at risk when trading. Be careful.
Here at BullMarketz.com, we appreciate the stock market for its versatility because even though most individuals use stocks as long-term investments, they are also perfectly suited for day trading.
Stocks also offer investment opportunities on a global scale as well as on several different markets.
The stock market has been exceptionally popular for decades, and it is not showing any signs of slowing down.
As a matter of fact, 2017 was one of the stock market's best years in a very long time, and the market is set to perform even better in 2018.
Due to stock tradings popularity, we decided to dedicate this section of our website to everything related to stocks.
We will answer questions about the role stocks play in society and get into detail about how to best trade stocks.
If you're already familiar with stock trading, we want to offer you advice based on our own experience and help you take your trading to the next level.
Try setting up a Plus500 demo account with Plus500 to get started.
If you are residing in the UK you will have an abundance of trading platforms available at your fingertips.
Preferred Stocks and Common Stocks
The first aspect of stock trading that we need to clarify is that stocks, or shares as they're also called, can be divided into two different categories – preferred stocks and common stocks.
Common stocks are the typical type of stock where you invest in a share of a company and make a profit from the company's total earnings. It is simple and doesn't require much from you.
If the company would file for bankruptcy, the company's assets will be split evenly among the common shareholders.
Buying a preferred stock is different because it gives you a greater claim to the company's assets and earnings. This means that preferred shareholders get paid first if the company is liquidated and also when it's time to split the company's excess earnings.
As a result, common stockholders aren't paid until all preferred stockholders have gotten their share.
With preferred stocks, you can expect to get paid from your stocks on a regular basis, something common shareholders can't expect.
Another advantage with preferred stocks is that they can be converted to a certain amount of common stocks at any time.
However, in most cases preferred shareholders have a limited amount of influence on how the company is run, compared to common stockholders, especially when it comes to voting.
How to Invest In Stocks
For everyday individuals, stock trading is usually associated with long-term investments.
However, as we mentioned, stocks can also be used for day trading and short-term profits.
One of the benefits of long-term stock investments is that it works a bit like a savings account with high-interest rates.
Companies usually grow slowly meaning that you need to be patient with your investments if you want to make a good profit.
Let us use an example:
You could buy a collection of shares in a company and then sell those share in ten years when you are planning to buy and renovate a house.
Warren Buffett once said something that sums up long-term stock investments very well:
"Only buy something that you'd be perfectly happy to hold if the market shut down for 10 years."
This does not mean that you can't make money from stocks, rather the opposite.
For the patient trader, there is a lot of money to be made.
Just be aware of the fact that you might have to sell and reinvest your money at times to maximize profit.
However, if you want to make real money from stock trading you will need to focus on day trading.
You're probably familiar with the stockbrokers on Wall Street that make a living off day trading stocks for themselves and paying clients, right?
We'll talk more about day trading stocks further down on this page.
Finding the best stocks to buy can prove to be quite a challenge but follow our guides and advice to get a head start.
The Top Ways of Investing in Stock
To help you get started investing and trading stocks, we have curated lists of the best stock trading tools in the industry and we suggest you check them out. You'll find more information about each guide below.
Best Online Stock Broker
Most traders trade stocks using an online broker.
This is a service that you use from your computer that puts you in contact with the stock market in a different way.
For example, directly via the exchange, as derivatives such as CFDs, or as a level-2 broker or DMA.
You can read more about this in our guide to the best online stock brokers.
Best Stock Trading App
Another popular way of trading stock is on smartphone applications and this is a market that's growing incredibly fast.
Today, all major stockbrokers offer stock trading apps in some form and we have tested them all.
In our guide to the best stock trading apps, you can learn everything you need to know about the best apps but also how you can find an app that suits you.
An Example of Profitable Long-Term Stock Investments
The most relevant example of a long-term stock investment that made a lot of profit is the company Apple.
If you bought shares in Apple for a few hundred dollars in the 1990's, you would most likely be a millionaire today, which is a several thousand percent profit in less than 20 years.
Not bad, right?
But Apple is not the only case.
There have been many instances where people have invested small and at the time insignificant amounts that have yielded huge profits. We want to reiterate that stocks have the ability to give you a good payout if you have the patience to wait.
If you got your eyes on a company that you think is about to get popular or take over the market we recommend that you invest, even if no one believes you.
Stock trading is all about gut feeling so trust your own intuition.
Trading on Stock Exchanges
Stock trading is always conducted on a stock market also called a stock exchange with companies that have been quoted on that specific market.
Unlike currency trading where there is only one market, stock exchanges are spread out across the world.
Traditionally, these markets were physical locations but lately online stock markets have become more common.
The majority of all countries in the world have at least one major stock exchange.
In Sweden, the main stock market is called The Stockholm Stock Exchange (Stockholmsbörsen). But that is not the only stock exchange in Sweden, another major Swedish stock market is Nordic Growth Market (NGM).
An interesting aspect with stock exchanges is that they are usually quoted on other stock exchanges.
For example, The Stockholm Stock Exchange is quoted on Nasdaq in New York as a part of Nasdaq Nordic, a collection of Scandinavian stock exchanges.
Here are a few examples of large stock exchanges that you're probably familiar with:
The London Stock Exchange is the official stock exchange in the UK.
NASDAQ is one of the main stock markets on Wall Street in New York.
The New York Stock Exchange (NYSE) is the second main stock market in New York City.
The Hong Kong Stock Exchange is the stock market in Hong Kong.
How To Start Trading Stocks as a Beginner
We have one tip for all beginners who are looking to start trading stocks, please be careful.
Take the time and put in the effort to gain as much knowledge as you can about the market and start off with smaller investments.
Like any form of trading, it takes time to master stock trading. Therefore, you need to stay calm and you can't rush into it.
Another tip is to start by opening a stock trading demo account with one of our recommended brokers. By doing so, you can practice on investing in stocks without risking your own money.
The problem is that it's easy to get overwhelmed in the beginning when you try to analyze the market and find stocks to invest in.
If you find a good and beginner friendly broker with an unlimited demo account, you'll have the possibility to practice stock trading.
Most online brokers also offer educational material that can come in handy in the early days of your stock trading career.
Stock Trading Brokers Online
When it comes to stock trading we have two favorite brokers:
The first is Markets.com, a very beginner friendly and easy-to-use broker that focuses on stocks, forex, and CFD trading.
Markets are ranked top 5 on our list of best Stock brokers UK. With a Markets.com trading account, you can trade CFDs on many of the world's stock markets. They also offer a good demo account and very helpful customer support.
The second broker we recommend for stock trading is eToro.
This broker has its roots in Israel and they offer access to several different markets and financial instruments through a collection of very useful tools.
eToro also provides the largest social trading network in the world.
Their network is a great place for you to learn more about stock trading and other forms of day trading from other traders.
Day Trading Stocks United Kingdom
Day trading is a form of trading where you conduct several shorter trades during one day instead of buying stocks with long-term goals.
Day trading is what the brokers on Wall Street are doing and it can be conducted with other assets than stocks.
CFDs, ETFs, and currencies are examples of assets that you can day trade.
Becoming successful at trading stocks is not easy and it will take a lot of dedication.
However, for the trader who is willing to put in the time, the possibilities are endless. If you're interested in day trading stocks we recommend two things.
Firstly, don't spread yourself too thin but focus on one or two markets. Secondly, put up realistic goals and don't expect to succeed right away.
Nothing good in life comes easy.
Trading Indices
A stock index is a collection of stocks that are traded together as a unity. In most cases, indices consist of high performing stocks from the same stock exchange.
You have probably heard about Dow Jones and S&P 500 before but you probably didn't know that they are two of the biggest indices in the world.
Both of them are quoted and traded on the stock exchange in New York.
Indices are an alternative way of trading stocks and something you should consider.
In fact, since most indices are made up of high performing stocks they are more likely to perform better and yield a more stable return than regular stocks.
Conclusion
When most people hear the word trading they automatically think of stock trading, especially stock trading on Wall Street in New York City – a phenomenon that Hollywood has helped create.
However, the idea of trading on Wall Street is far from most stock traders reality.
Because the truth is that anyone can trade stocks, it is not an exclusive market and thanks to the Internet it is something you can do from the comfort of your own home.
In fact, we think that stock trading is something you should try, or at least get a basic understanding of.
The global stock exchanges offer many opportunities for both long term and short investments.
Most traders that we know include some form of stock trading in their daily life.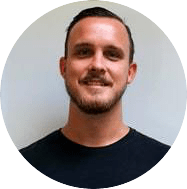 Adam Jarfjord is a Swedish day trader, investor, and copywriter. He works as head of content at BullMarketz.com and has been providing editorial content within the financial sector for more than 5 years.
Read more about him by visiting his LinkedIn profile or contact us directly to learn more about the team.